It's Frugal Friday and I thought it might be fun to do a summer activity with my kid's that was budget friendly. After our family trip this summer, I'm trying to replenish our savings so the rest of the summer we get to find fun things to do that won't break the budget. I was in the grocery store and saw these mini plastic white cups and I came up with this idea to make Rainbow ice towers! My kids are always trying to freeze stuff and they also love popsicles in the summer so I knew this would be a hit!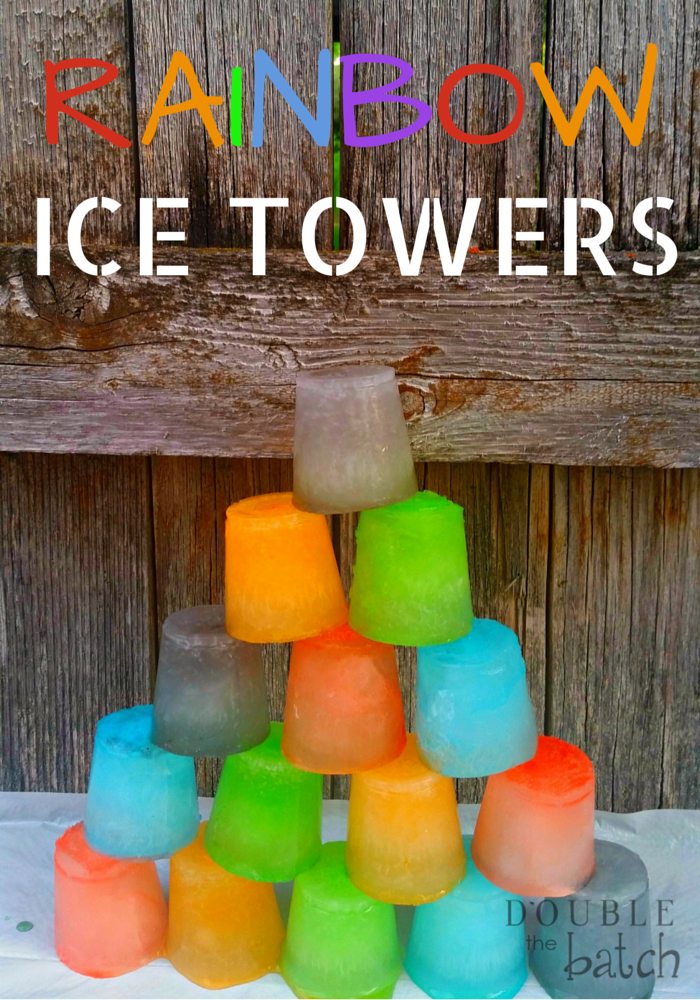 These can be made in many different ways:
Make several different kinds of Kool-aid and freeze in individual mini cups
Use plain water and add some food coloring to make the rainbow colors
Use leftover un-frozen otter pops to color the water and add a little flavor, but with less sugar. (haha, this is what I did, because we were out of food coloring and I didn't want to make a trip to the store for it!)
Just use water and make "Clear" Ice towers!
Pour into mini plastic cups (or any other mold that is stackable) place on a tray or cookie sheet, and put hem in the freezer!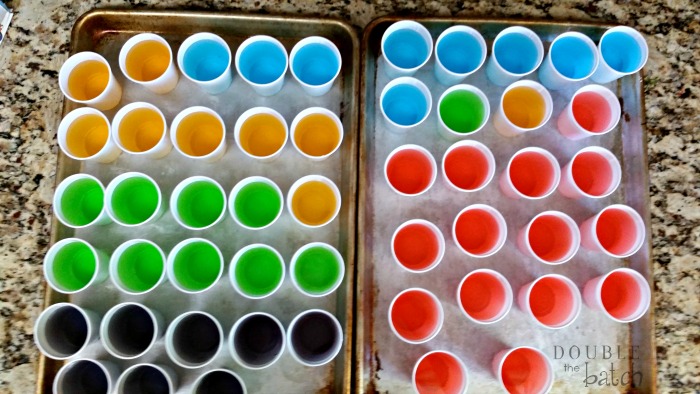 It took probably most of the day for these to completely freeze solid. I put them in the freezer at 9 am and we they weren't ready till 8 pm. My kids were checking them all day to see if they were done. (Hint: freeze them overnight and don't tell your kids until the next day what you are doing!)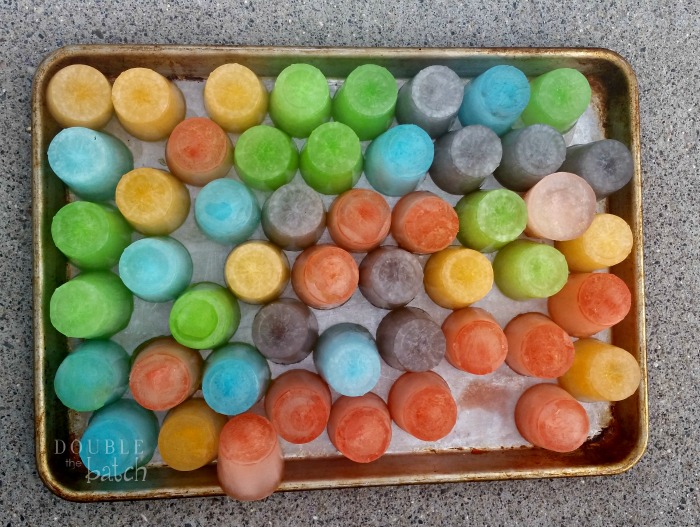 After they were frozen, I gave them plastic bags to place on the sidewalk outside to build their towers. It had cooled down by then so it wasn't too hot for them to kneel and have fun building. The grass would be a better option if it's really hot outside, although you'll need something flat for them to build on.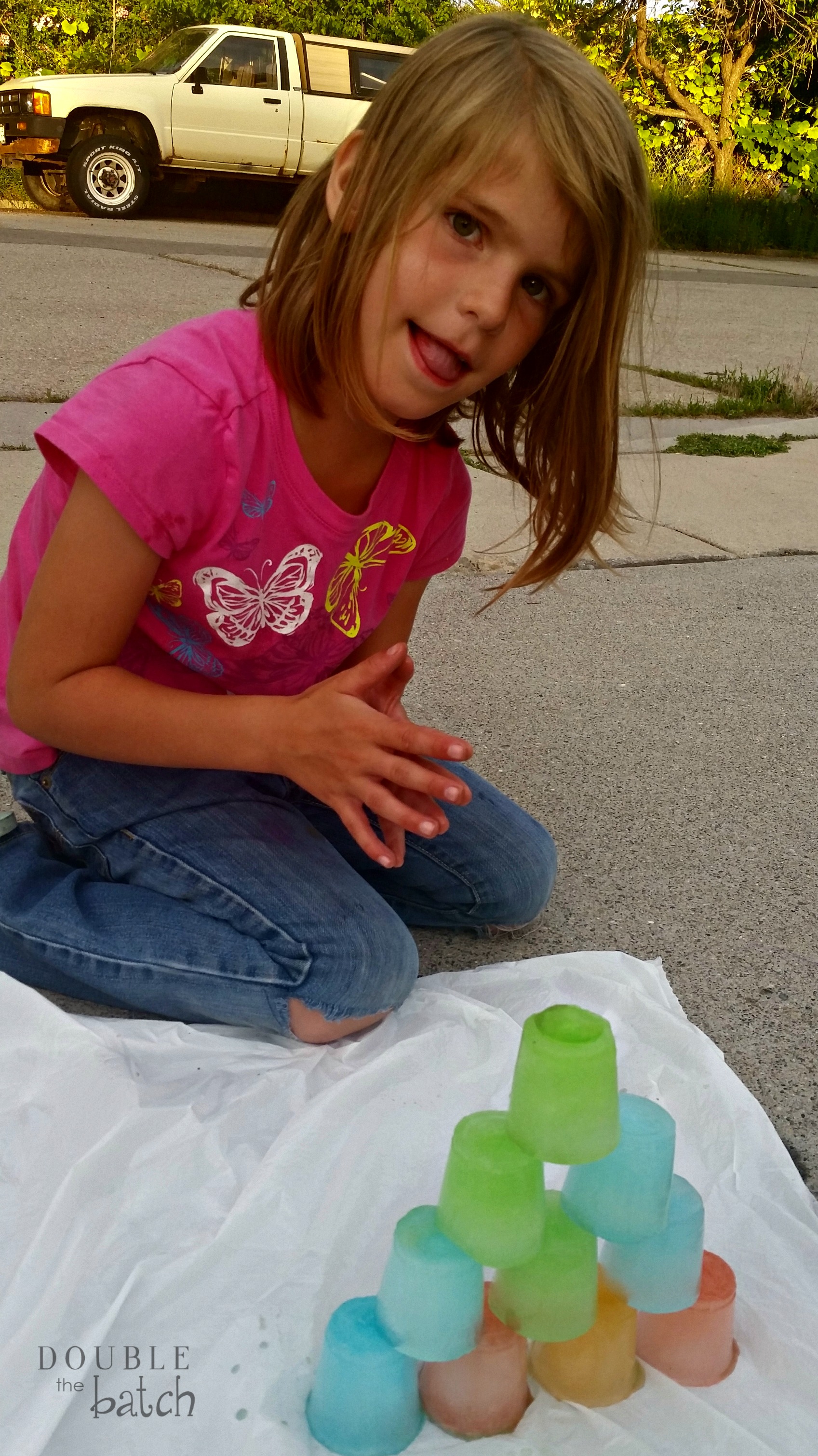 The neighbors joined us and the kids had lots of fun building the towers as high as they could without them slipping and falling down. The toddlers were just overjoyed with the opportunity to snag a block of ice and suck on it.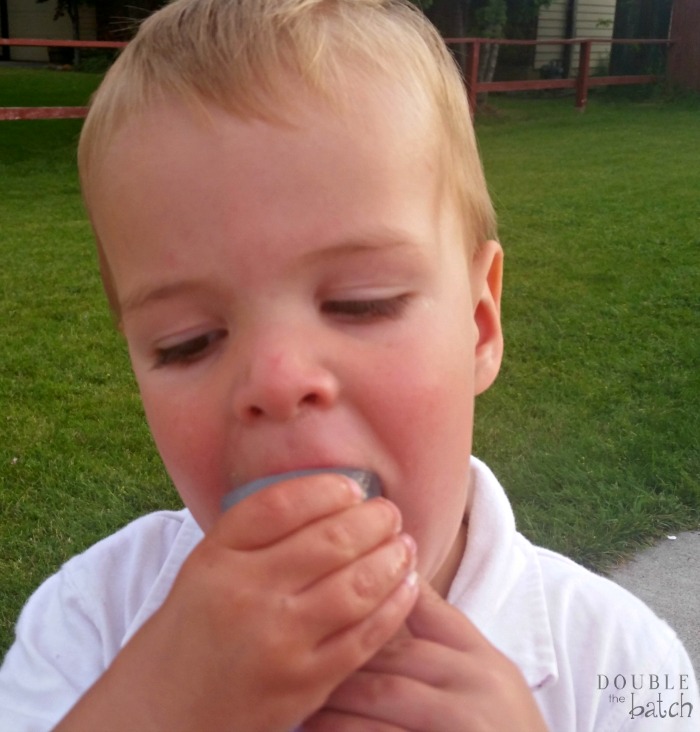 My kids really want to do it with kool-aid next time and invite ALL the neighborhood kids over. If we do, I would definitely give everyone something to wear over their clothes as this is just a messy, melting good time!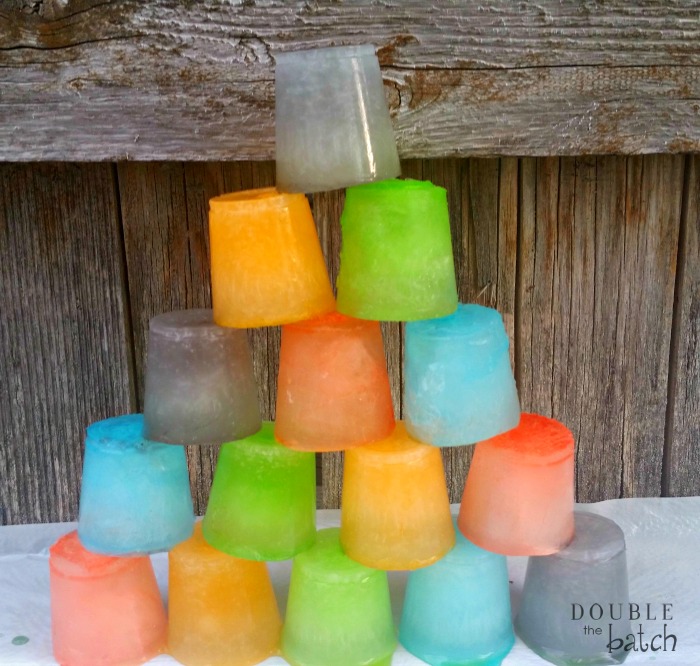 Give this summer activity a try with your kids! Just make A LOT and be prepared to entertain the neighbor kids as well. It's just FUN!