(Heads up: We've teamed up with some awesome blogging buddies to offer you a a sweet silhouette giveaway! Be sure to enter below!)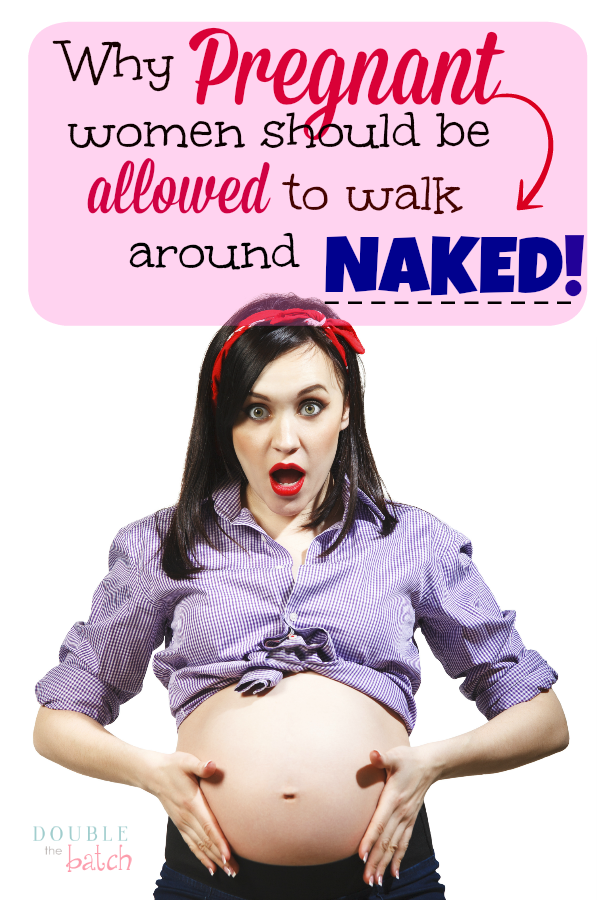 I am ordinarily a very modest person, but I am considering moving to a nudist colony for the second half of my pregnancy.  It seems like the only reasonable option at this point because I cannot find a socially acceptable outfit, maternity or otherwise, that does not cause me to feel like I'm wearing a boa constrictor.
If fashion from the 1980's can make a comeback, why can't the muumuu or house dress I ask you?  Why can't I go to Target and dance about in the cereal isle dressed in a flowing, flowery muumuu without getting awkward sideways glances from strangers passing by? Why can't I go out to lunch with friends in a lovely, baby blue house dress without feeling under-dressed?  If they can show up in stirrupped-stretch pants and an over-sized, shoulder-padded blouse, or worse- acid-washed overalls, who among us is really the questionable dresser, I ask you?
Because I can't stomach paying hundreds of dollars for clothes I will wear for only a few months, I always start out using the rubber band trick that allows you to wear your low-rise pants unbuttoned by looping a rubber band around the button.  But it only works while you are standing up.  The minute you sit down you feel like you are being cut in half at the waist and breathing becomes nearly impossible.  So, then I get to the point that I have to actually buy some maternity clothes.  What I have found sadly, is the clothing designers have tried, bless their hearts, but I am sorry to report that every attempt to create fashionable pants for pregnant women is a miserable failure.   I have to pull up my pants constantly when wearing the  under-the-belly stretchy-waisted pants, and there is nothing that makes me feel like a middle-aged, soft-bellied man more than constantly hiking up my blue jeans around my pregnant belly.   What about the pants with the stretchy material that is supposed to go up over your belly, you ask? Yeah, well, it never quite makes it over my belly and just sits uncomfortably around my ever-expanding belly button, cutting off my circulation and making me itch.  The belly bands they've come up with to allow you to wear your normal jeans for longer are really only usable for a couple weeks and then they just roll up into a tight rope around your waist, leaving your unbuttoned jeans exposed and falling down.  Is it any wonder that I long for bed time the moment I wake up, just so I can get out of the straight jacket my clothes have become? I just want to BREATHE, people!  Is that too much to ask?
So, a nudist colony.  This sounds really appealing.  Only, I'm not sure who would take care of my four children, since a nudist colony is obviously no place for a child.  And, if I'm honest, I might feel a little awkward walking around naked (although my husband is all on-board with this idea.) I guess I will have to get rich and hire some lobbyist to help me pass a bill allowing pregnant women to walk around naked so I can gain confidence through walking around naked in solidarity with my pregnant sisters.  Until then, I'll just continue to limit my trips outside the house, waiting until the very last second possible to change out of my yoga pants.  And I think I will get on Amazon and order a muu muu or two.  Or seven. This one looks cozy…

For more appropriate tips on finding comfort during pregnancy, check out this post by  Karine:  8 Tips to Make Your Pregnancy More Comfortable
Other posts by Trish that you might enjoy:
https://www.upliftingmayhem.com/letting-kids-kids/
https://www.upliftingmayhem.com/get-rid-negative-thoughts/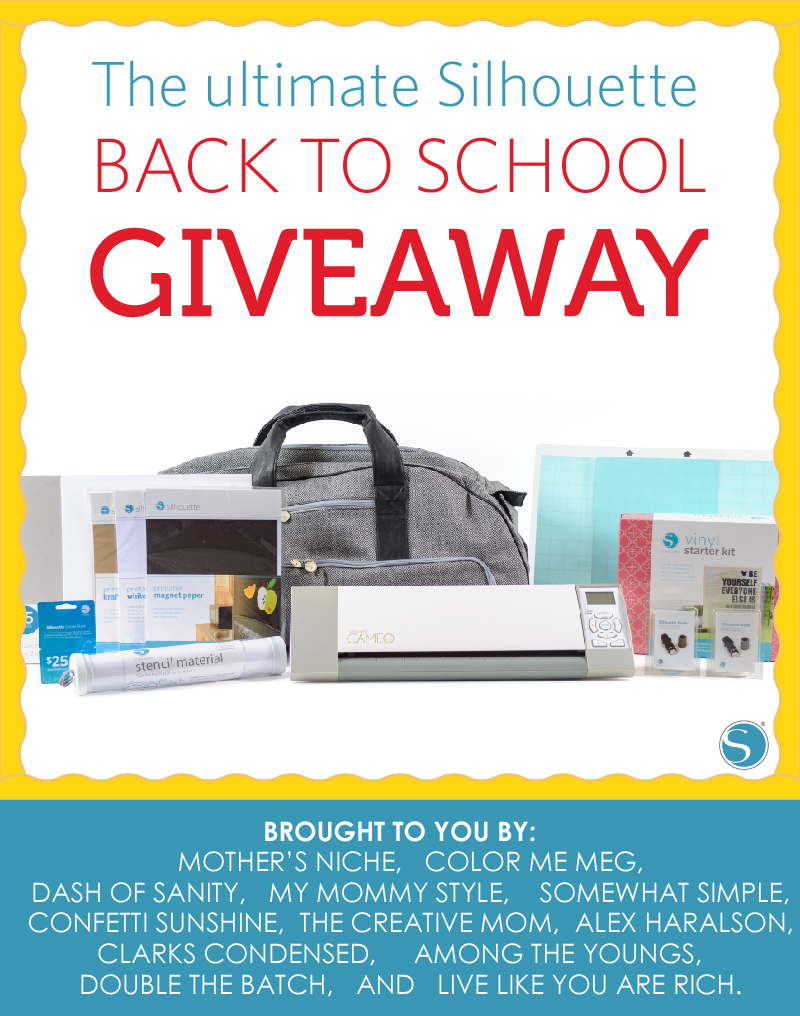 Giveaway time! Who wants to win The Ultimate Silhouette Back to School Giveaway? This Giveaway includes:
CAMEO
CAMEO rolling tote
2 mats
2 blades
$25 download card
Vinyl Starter Kit
Magnet Paper
Kraft Paper
White Sticker Paper
Chipboard
Stencil Material
Essential Cardstock 16-pack

To enter, login to the rafflecopter below

{may take a few seconds to load}