There are so many cute pregnancy announcements out there. I think I spent hours on both Pinterest and Google searching through all the fun, creative ways to announce your pregnancy while I was trying to decide on mine. Amidst the searching, I compiled a list of all my favorites that seemed the most creative. Here they all are in one place. Feel free to share your own fun ideas in the comments!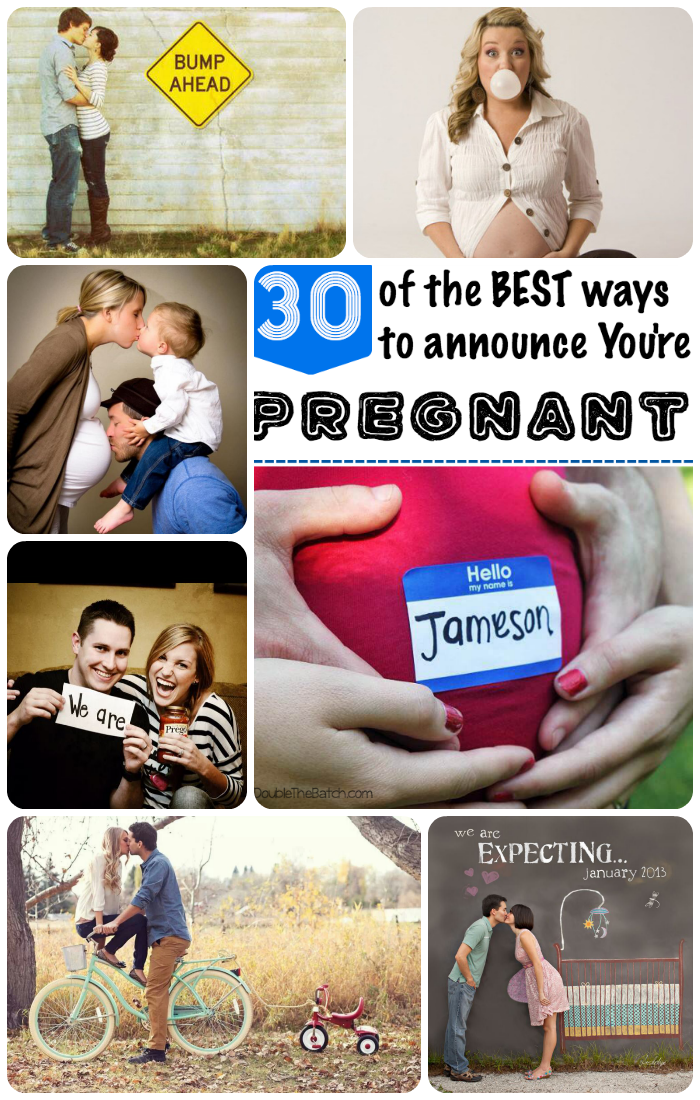 Here are your 30 ideas for Pregnancy Announcements!!
1.Ice Ice Baby
2. For Sale
Source
3. We are "Prego"
4. Twins
5. Movie Announcement

Source
6.Timeline Collage

7. Prayed and He Answered

Source
8. Pink or Blue Ryhme

Source
9.Timeline Sidewalk

Source
10. Tricycle

Source
11. Bump Ahead

Source
12. Math Equation/Chalkboards

Source
13.Pregnancy Reading Material

14. April Showers bring BABY BOY

Source
15.Shoes (Also great for siblings)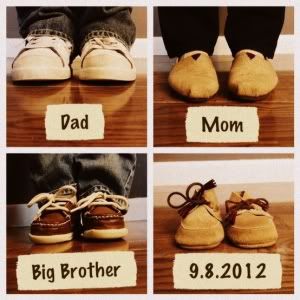 Source
16. Ready to Pop!
Source
17. Kissing Mom/Kissing Baby

Source
18. Chalkboard drawing

Source
19. Hello, My Name Is…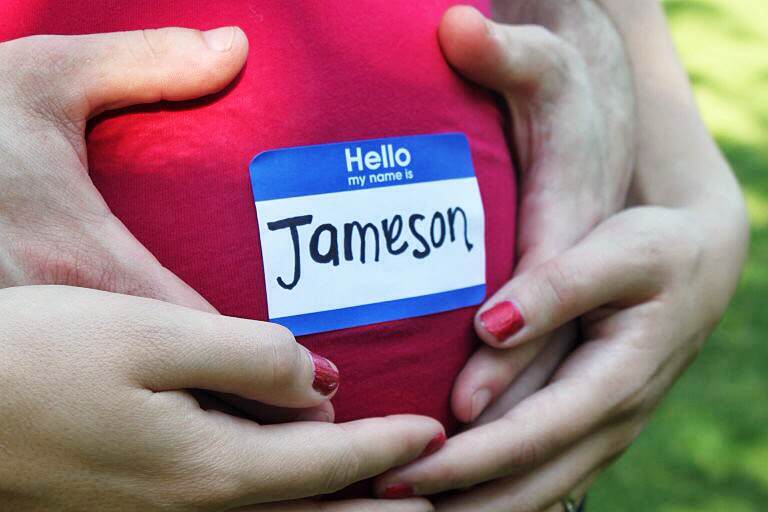 (This one is mine!)
20. First Comes Love…

Source
21.Cups (I did a baby bottle in the middle for mine)

Source
22. Big Sister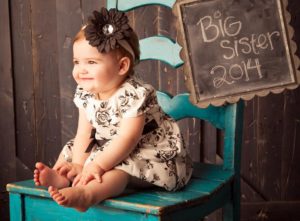 23. "Three of us in the photo…"

Source
24. Photo Booth Surprise
(You could also surprise your husband this way as well: hold up a sign saying you're pregnant in 3rd picture down and catch his reaction in the last photo!)

Source
25. Coming Soon Thought Bubble

Source
Fun Ways to Tell your husband:
26. M&M's
(You can personalize whatever words you want on them! SO cool!!)
27. Delivered Pizza
I thought this was kind of cheesy (pun intended, hee hee) at first but then I thought how you could have them deliver it with the words already written in and your husband is the one to answer the door and pay for it.

Source
28. Pregnancy Test

Source
29. Have him get the mail…
This is what I did for my husband. I stuck the book "What to Expect when you're Expecting" in our mailbox along with a card that said, "Congratulations, you're finally going to be a daddy!". When he got home I asked him if he'd go get the mail. We had been trying for over a year and he totally cried. 😉

30. Coming SOON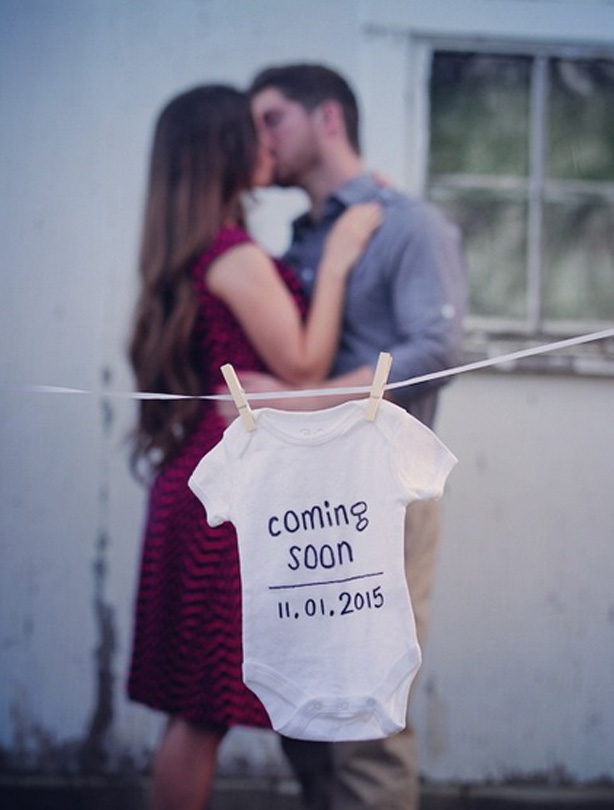 Pregnancy announcements are only the beginning of an amazing journey your are about to take! Good luck!
As a sidenote: If you're a paranoid parent like I am and looking for a good baby monitor, I 100% recommend the Owlet. When I first heard of the Owlet, my first thought was, "Another baby product no one needs." Until my friend had a really scary experience with her baby and was alerted by her Owlet–now it's my number 1 recommendation for new moms.
It's a baby heart rate monitor that monitors your baby's heart rate and oxygen while they sleep and alerts you if your baby has abnormal levels. If you're thinking of getting a baby monitor, I highly advise you get this instead (or get both). But if you can only get one, get the owlet. A baby monitor won't do you any good if you are fast asleep, but an Owlet will alert you if baby stops breathing. Read more about the device here: Owlet infant heart rate monitor
If you're in those beginning stages of pregnancy, you might also enjoy this article: Tips on How to Make Your Pregnancy More Comfortable or Surviving First Trimester Blues