I've been looking for a fun dessert to throw together for Valentine's Day and as tempted as I was to try one of these amazing recommendations, I wanted to do something super easy that took very little prep time. One of my all time favorite red desserts is my mama's Cherry Cheesecake. Prep time is like 5-10 minutes! Who doesn't have 5-10 minutes to make a cheesecake?? That's a big CAN DO over here- even with child in arms. Just kidding, lets not get crazy. Cherries aren't exactly my favorite fruit but I absolutely love them in cheesecakes and cobblers. I also noticed a package of Oreos sitting in my cupboard just begging to be incorporated so here's the result!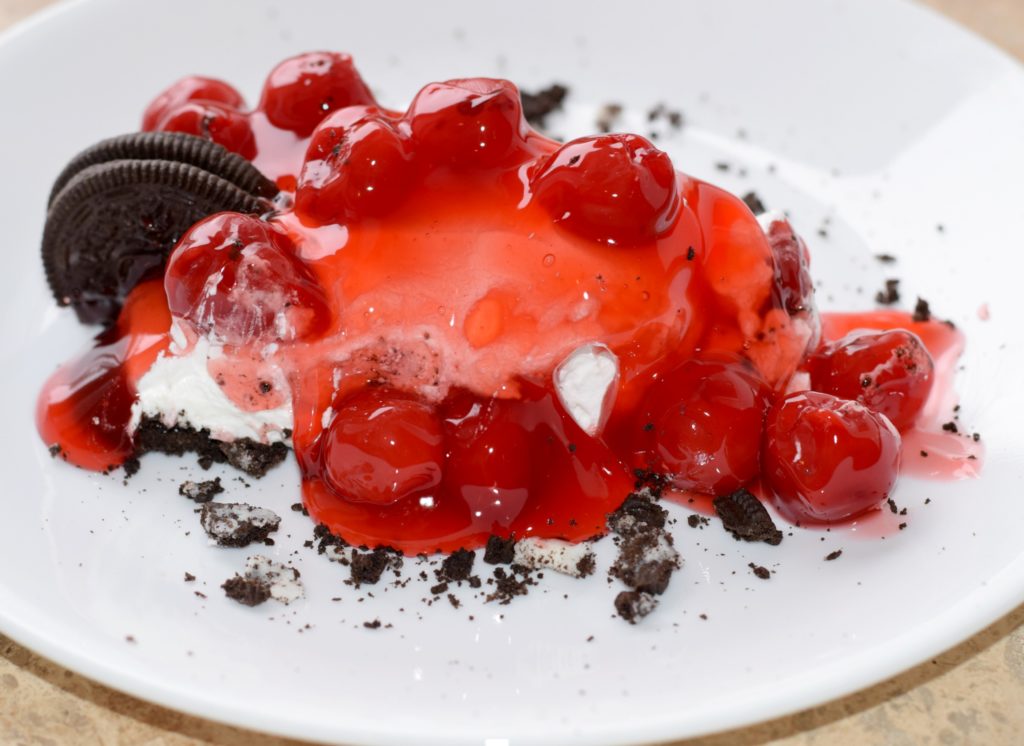 Next time I think I'll do little dollops of the filling in between the Oreo halves.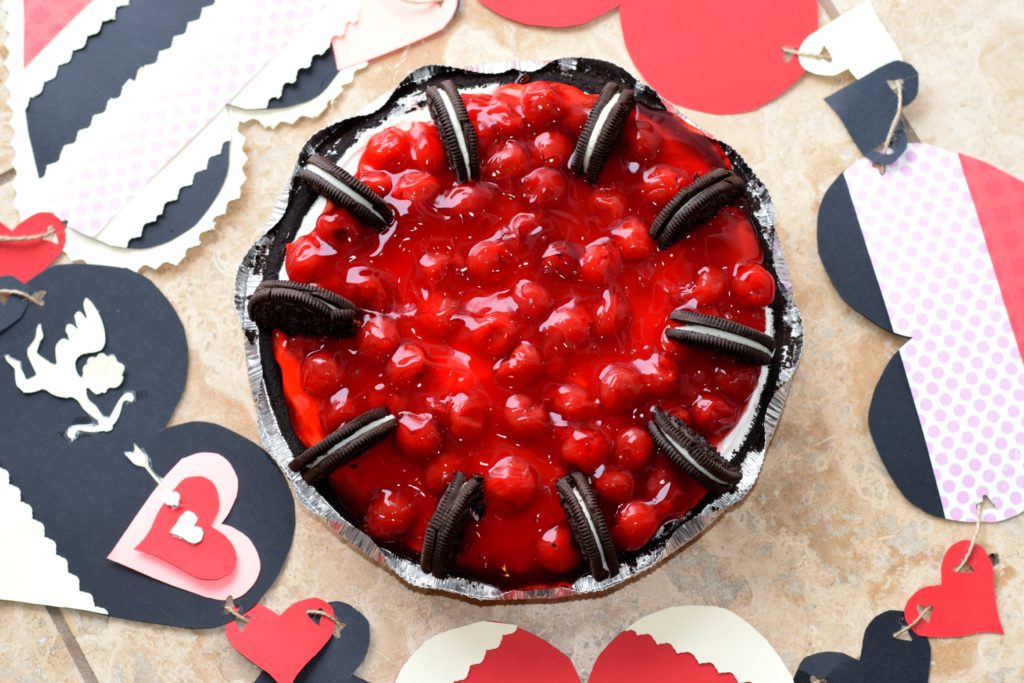 It was delicious and not as rich as I thought it would be–which means I ate TWO slices. . . I actually made two different recipes and one was a lot sweeter, so if you're feeling a sweet tooth, then make the one with sweetened condensed milk in the notes. I couldn't decide which I liked better. 😉
Oreo Cherry Cheesecake
2016-01-30 21:24:20
Ingredients
Oreo pie crust (or 18 smashed Oreo cookies with 3 TBSP melted butter pressed into pie tin)
1 8oz cream cheese (room temp)
2/3 cup powdered sugar
1 tsp vanilla
8 oz tub of Cool Whip (or another whipped topping of your choice)
21 oz can of cherry pie filling and topping
5 Oreo Cookies Halved
In a large size bowl
Beat cream cheese until smooth and slowly add powdered sugar until smooth. Add vanilla until combined. With a rubber spatula, gently fold in your whipped topping until well blended and spoon onto your crust. Cover and refrigerate until set and then top with your cherry pie filling and halved oreos. (I let it set overnight but a couple hours outta do it.)
Notes
For a much sweeter recipe: mix together 8 oz cream cheese, 1 can of sweetened condensed milk, 1 tsp of vanilla, and 1 tsp of lemon juice.
Uplifting Mayhem https://www.upliftingmayhem.com/