If you are headed to Maui and are wanting to attend a Luau, the Old Lahaina Luau is a fantastic choice from it's picturesque view of the ocean, tiki torches, personal waiter, and endless amount of Hawaiian flavored drinks. I will admit I had my fair share of Pina coladas which are my favorite (to make your own Pina colada, check out this AHHMAZING recipe).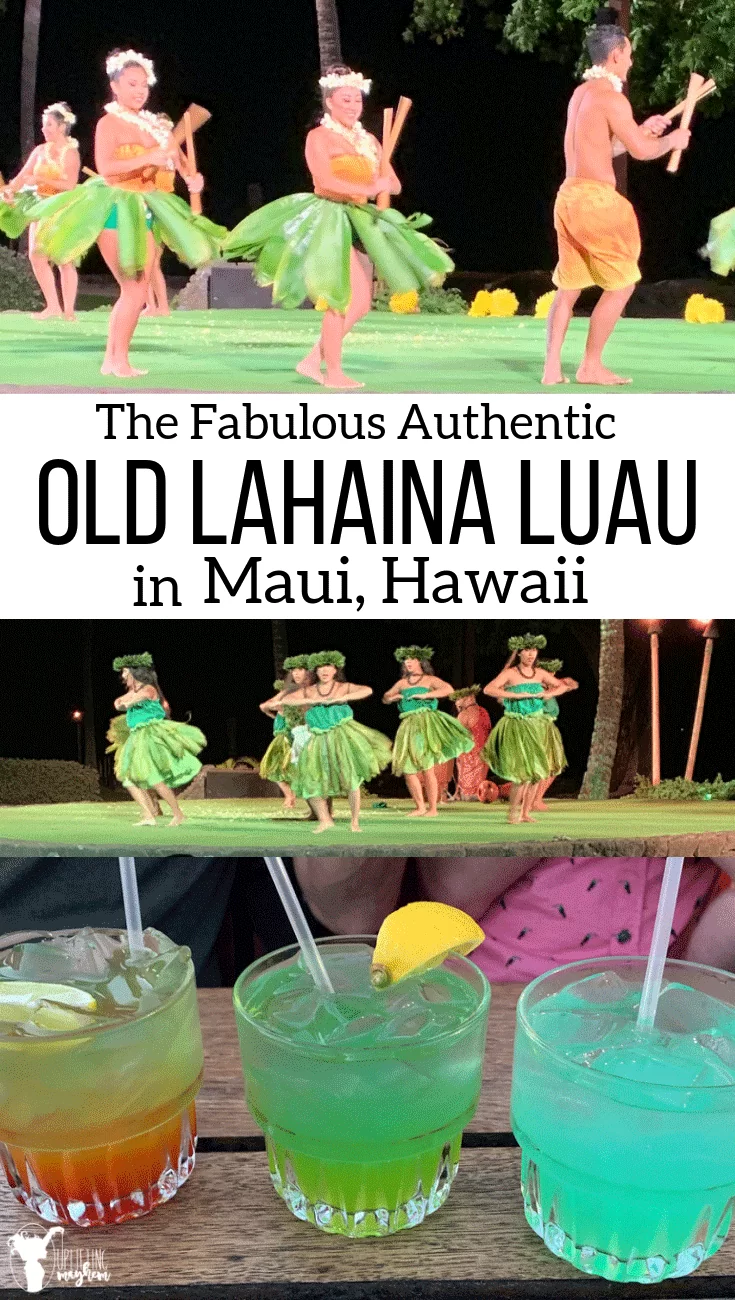 I am going to walk you through the luau from the very beginning. There were so many little things they did to make this Luau a fun, authentic experience.
BEFORE THE OLD LAHAINA LUAU
This Luau is a popular choice on Maui, so if you are planning your trip I would call in advance to reserve your spot or reserve it online here. You will have the option to have a table or a more traditional option of sitting on the ground with pillows at a low lying table. Keep in mind that this Luau is 3 hours long, so if you can't sit on the ground for very long, I recommend the tables.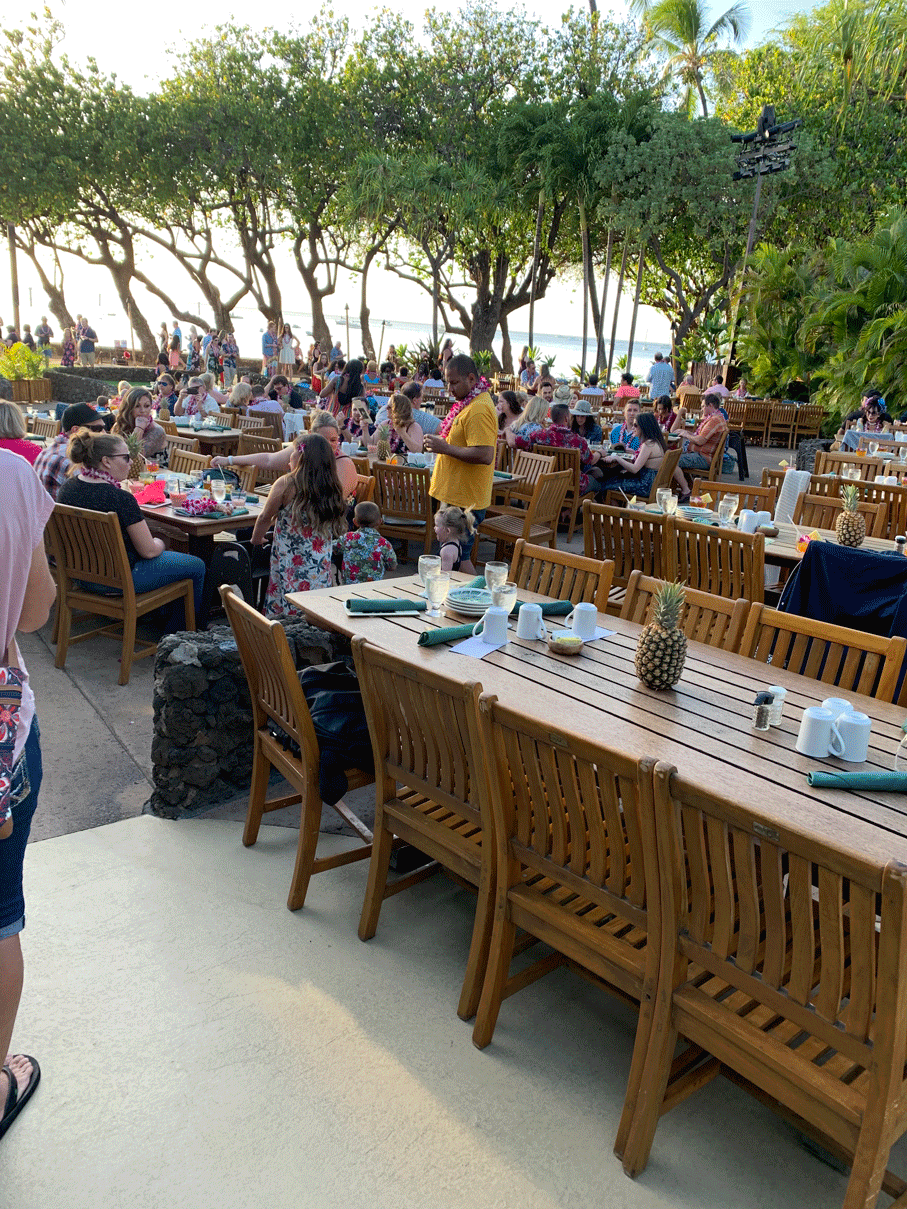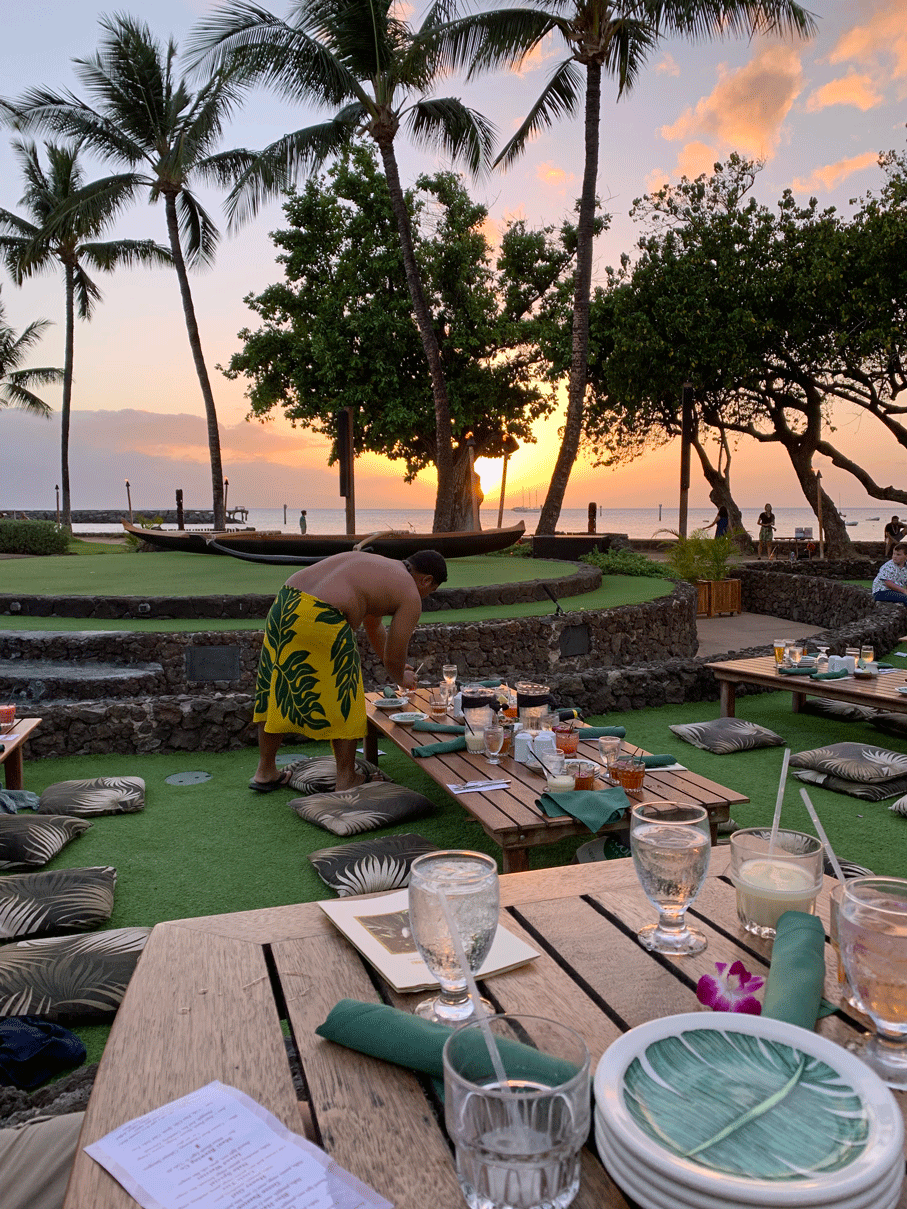 The low lying tables are in front with the chairs in back. I don't know if you can have a bad seat. They have them set in a way that your view is pretty good from anywhere, but if you have a choice, pick the front row table seats if you are sitting in the chairs.
You will receive a confirmation email that you should keep handy. Either print it out or just save it to your phone. It is nice to have handy to refer to when you arrive in Maui. It will tell you the time you need to arrive, address, and parking. Depending on the time of year you go, you will have different arrival times. We attended in April which had our arrival time at 5:45 and end time at 8:45.
DINNER
You will be given your tickets as you enter and directed to your table. As you enter you will be greeted with a flower lei and a Hawaiian juice that is delicious (you have your choice between an alcoholic and non alcoholic juice). The non-alcoholic juice was a taste of Hawaiian heaven!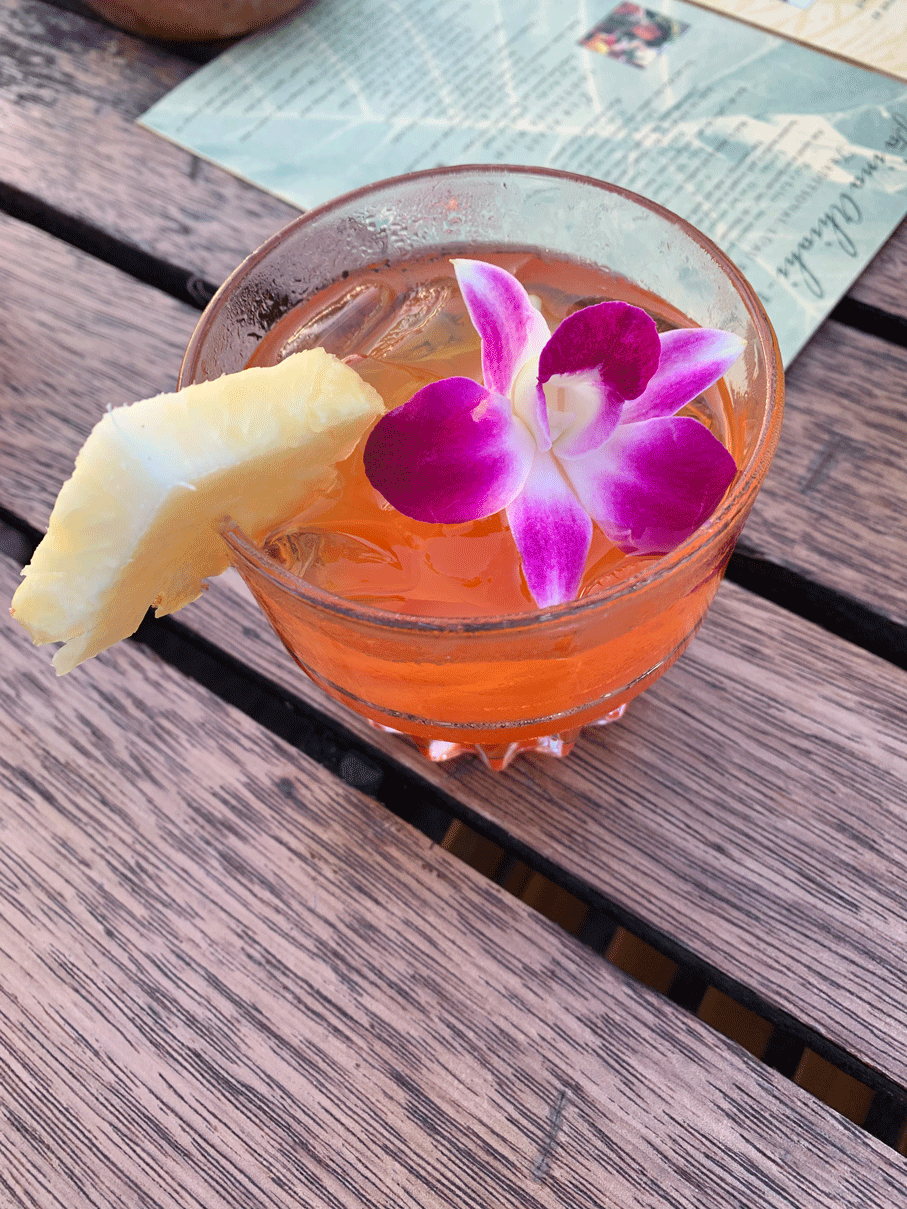 You will have a waiter show you your seats and give you instructions for the night.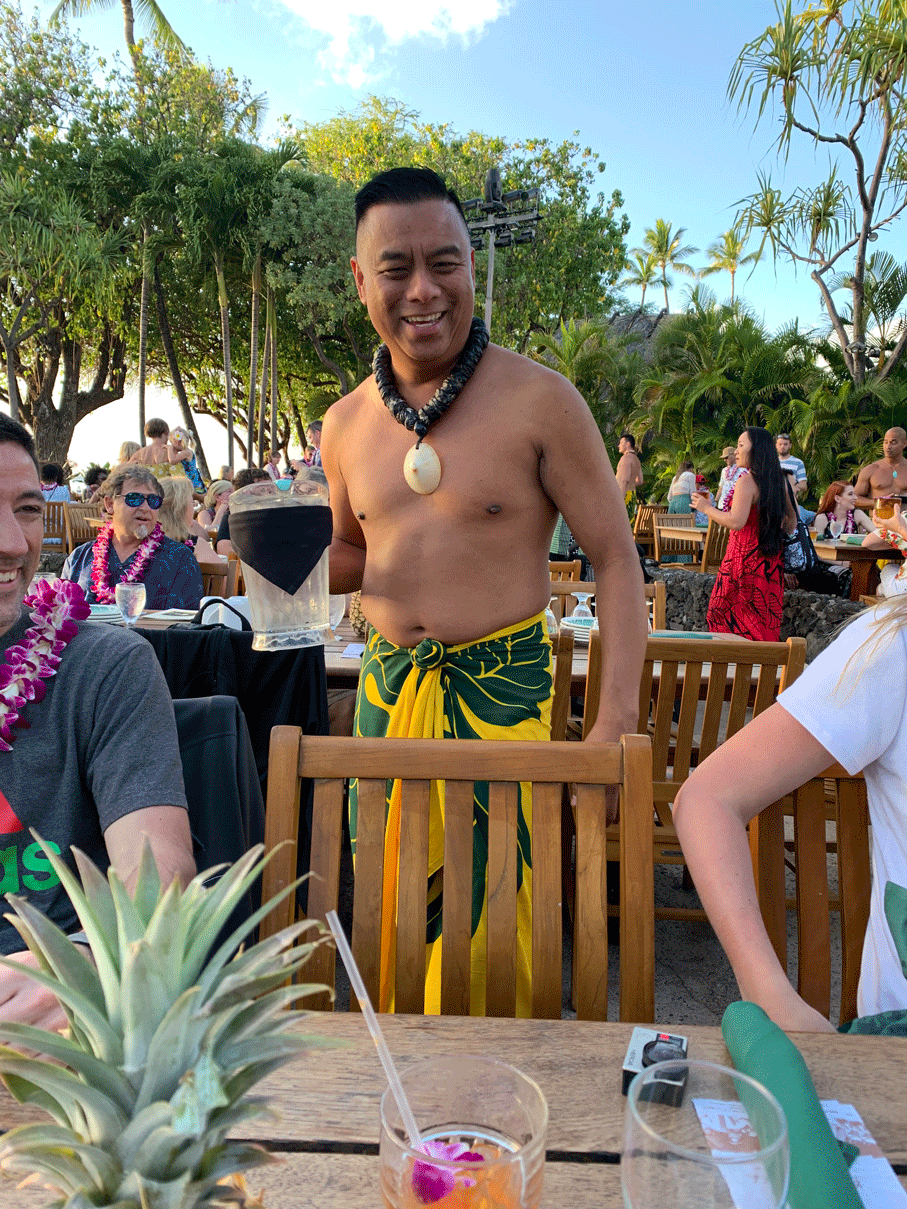 His job is to bring you as many drinks as you want from a variety of flavors.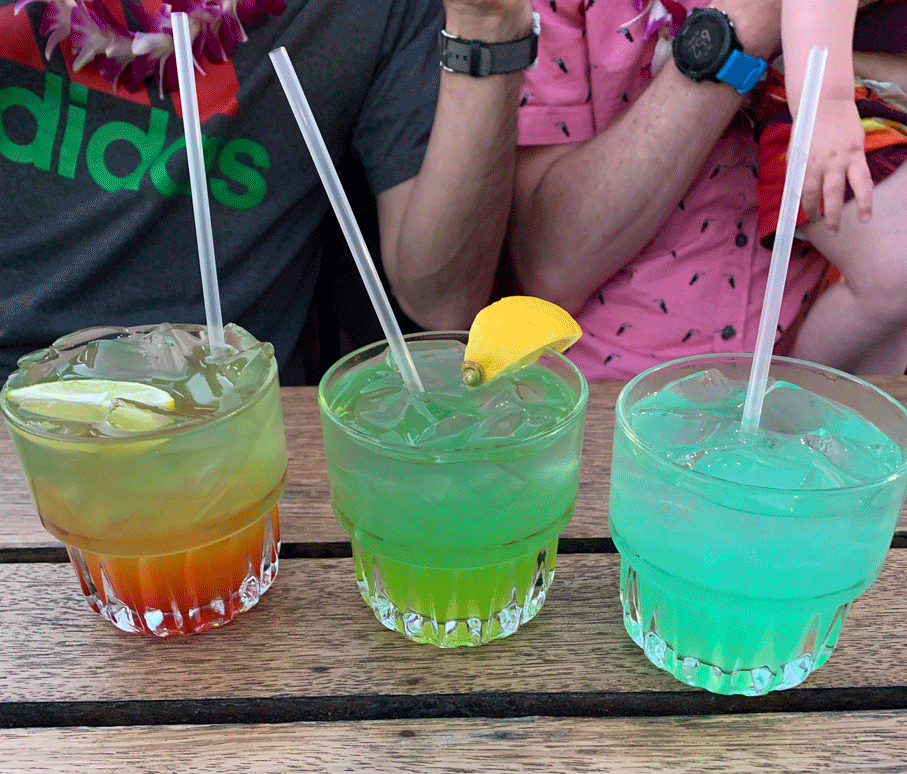 He will bring over traditional Hawaiian appetizers and explain exactly what they are such as taro chips, poy and delicious banana bread.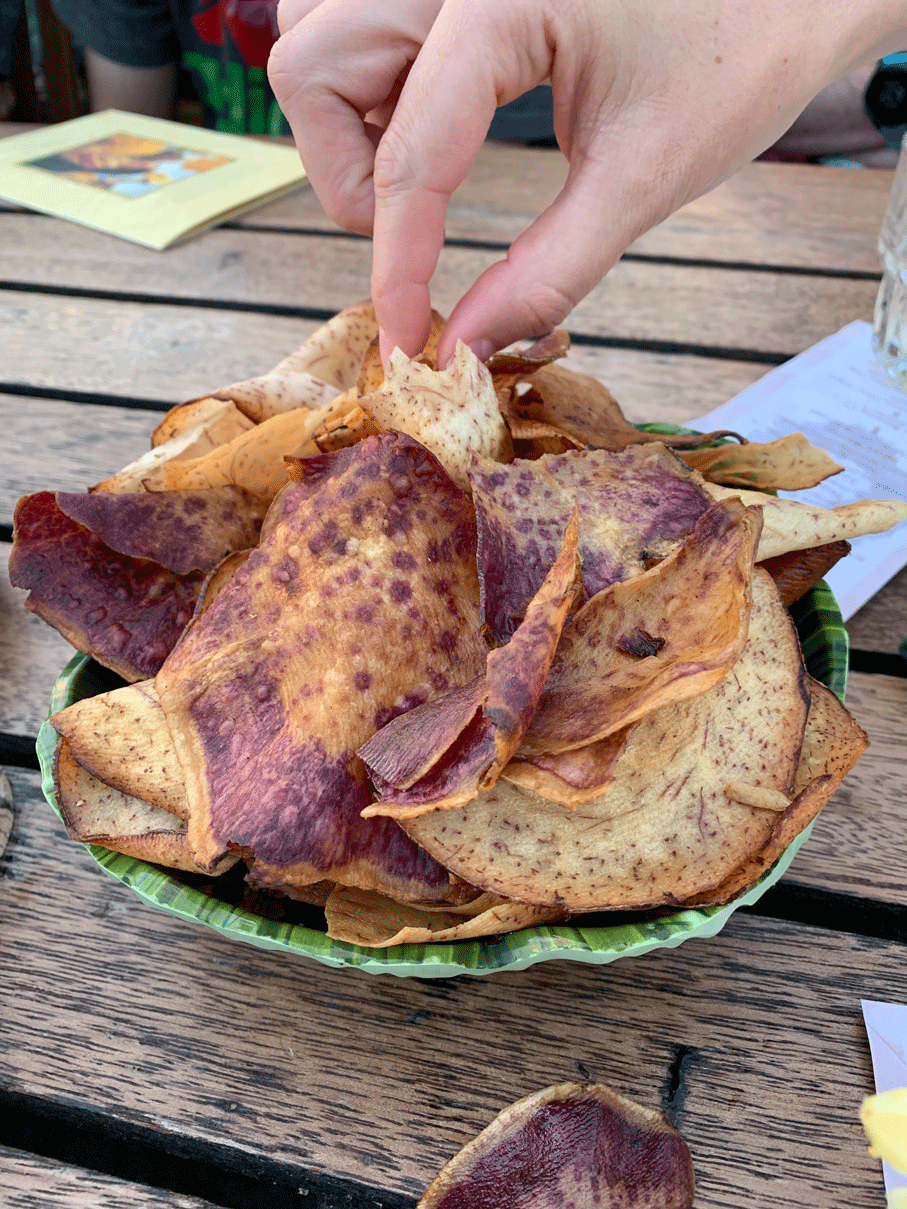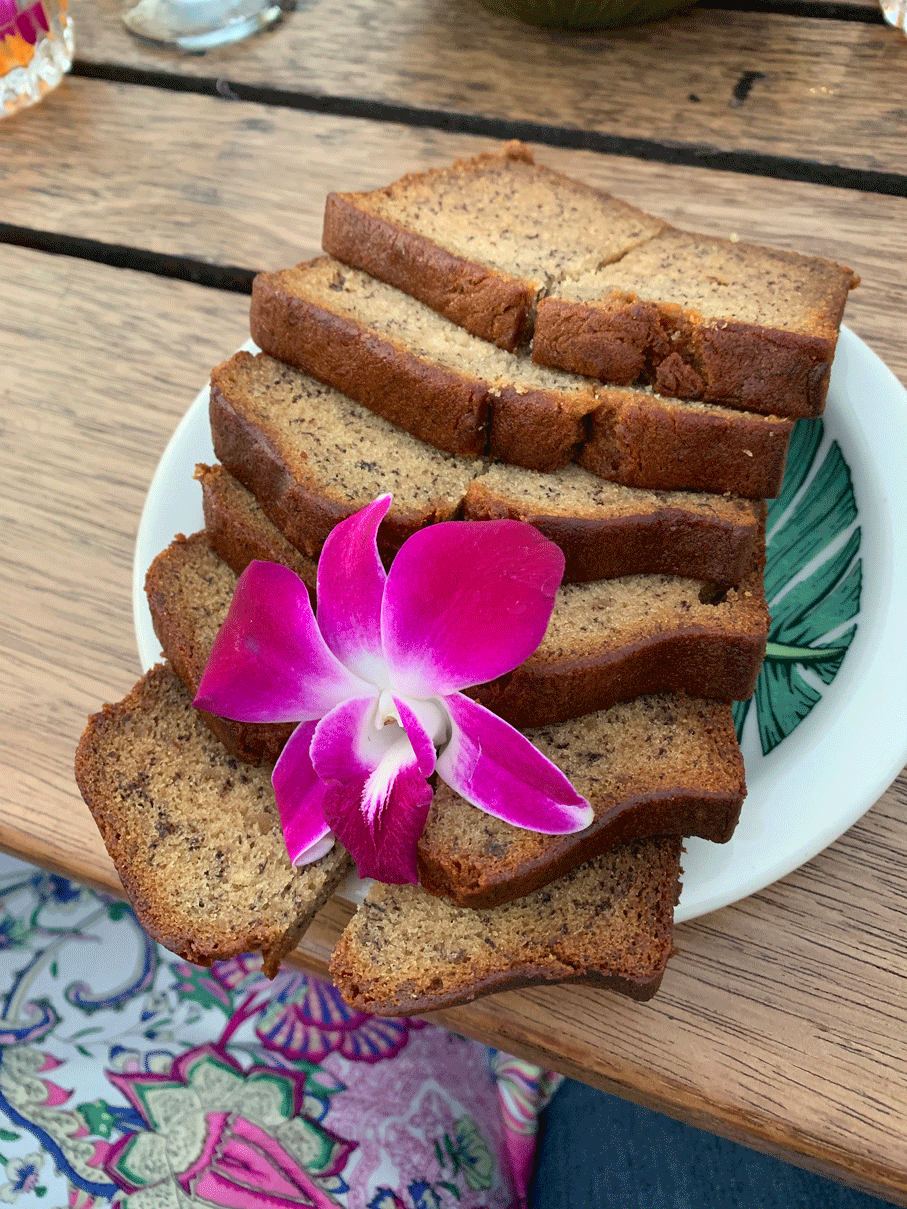 During this time there are activities going on. People try out dancing, and making music with sticks that are used throughout the performance. You can watch them remove the pig from the pit that has been cooking all day. This is something you should check out and go and watch.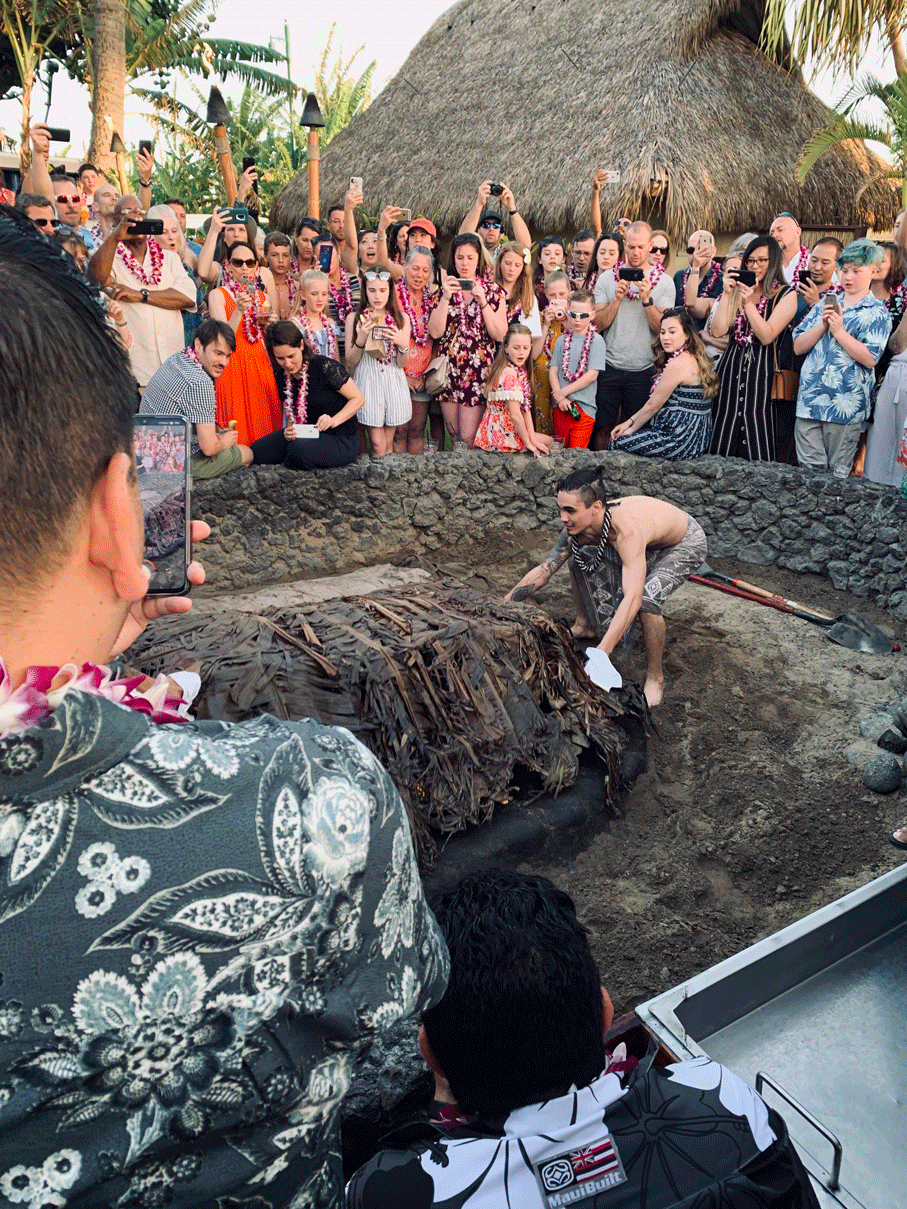 Your waiter will let you know when your table can go get your food at the buffet. Get ready, the food was delicious with lots of options for authentic Hawaiian food. You can return for as much food as you want.
ENTERTAINMENT
You will have live singers and a little bit of dancing during your dinner. When you are near the end of your meal, the show will start. It is everything you can imagine a luau to be. Traditional hula dancing, drums, warrior screams, singing and the beautiful story of how Hawai'i came to be.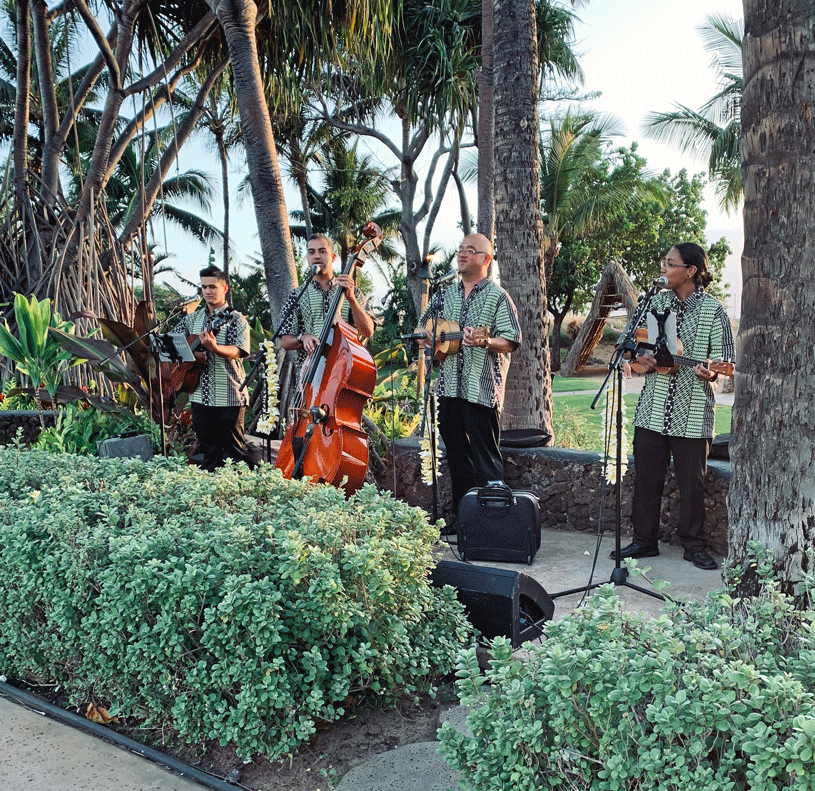 Here is my word of warning for you families. The men and women in this luau are incredibly talented, but they expose a lot of skin with only coconut bras and loin cloths covering the bare minimum. Be prepared for this. As you can see in the pictures, there are many times that their clothing is beautiful and allows you to really appreciate the talent of these amazing dancers without the distraction of bare skin.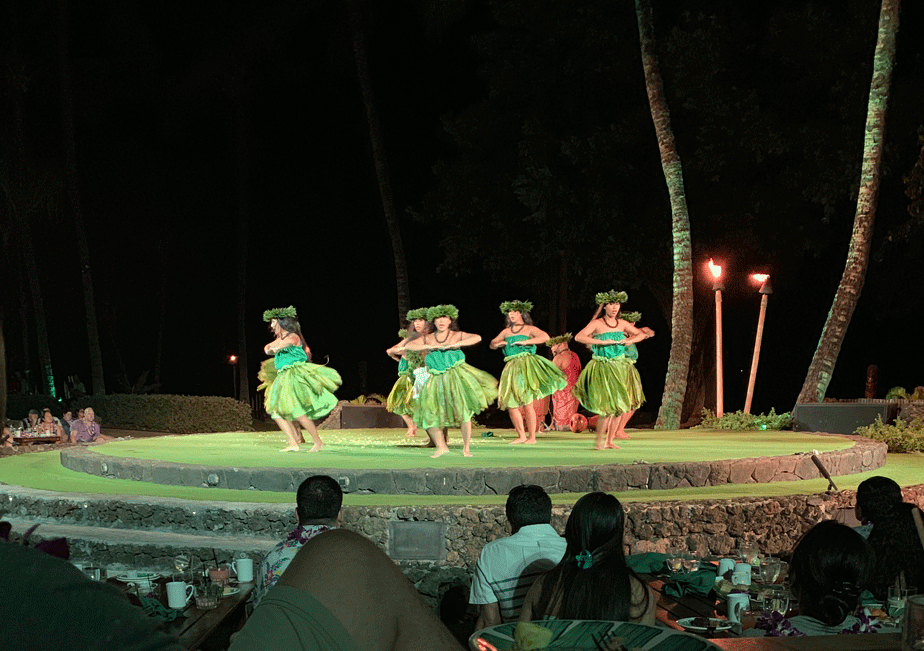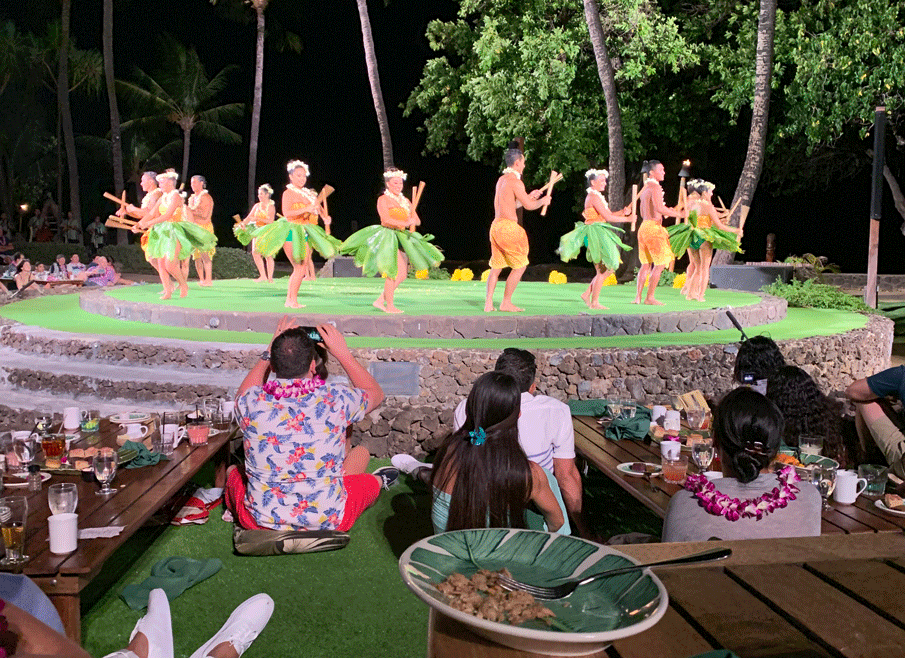 Having said this, compared to other luaus I have attended, the overall atmosphere is very authentic. It is not just a dinner and a show, but a complete Hawaiian experience.
If you are celebrating your anniversary, you will have a special moment between you and your spouse. The colors in Hawai'i are so vibrant and beautiful there is no need for filters.
Hawai'i is the filter!
The flowers are breathtaking!
Soak it all in!
The night ends with a dessert tray of different Hawaiian treats. All very delicious!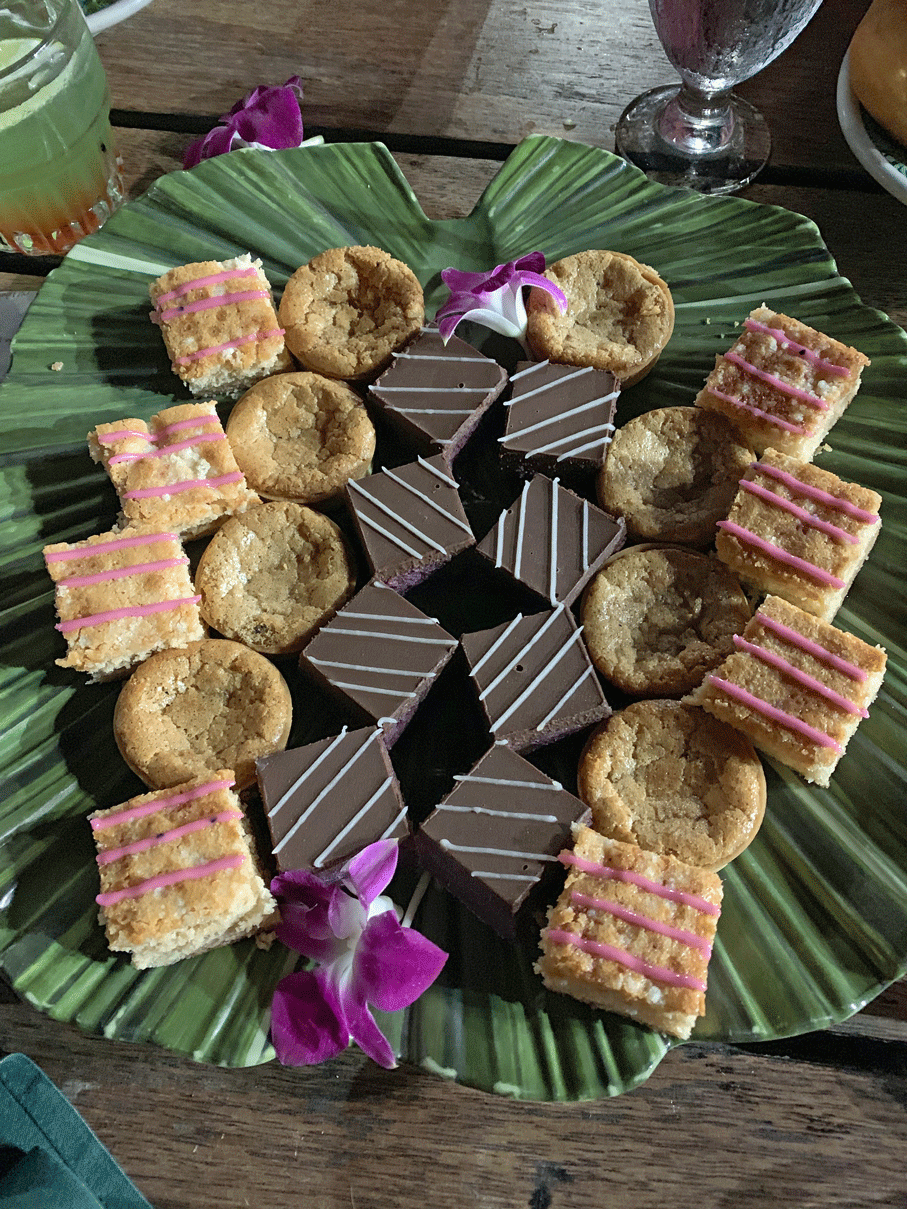 You leave the Old Lahaina Luau with a taste of Hawaiian culture that I loved! I highly recommend doing this luau the first or second night you arrive to really set the tone for your vacation!