Okay, this is the last travel printable this week, I promise! This game is called License Plate Dash and is made for younger kids (made this for my 5 year old) who may not be great readers yet, but can recognize most letters and numbers. The point is for them to find each letter and number one at a time on license plates. The trick is, they have to start with A and go in order. If you have more than 1 child, then it is a race to the finish to see who can get to the end first. If you only have 1 child, you could offer a prize when they get to the end. I used this in the Road Trip Binders I made for my kids. Have fun, and HAPPY TRAVELING!
Printer Friendly Version: License Plate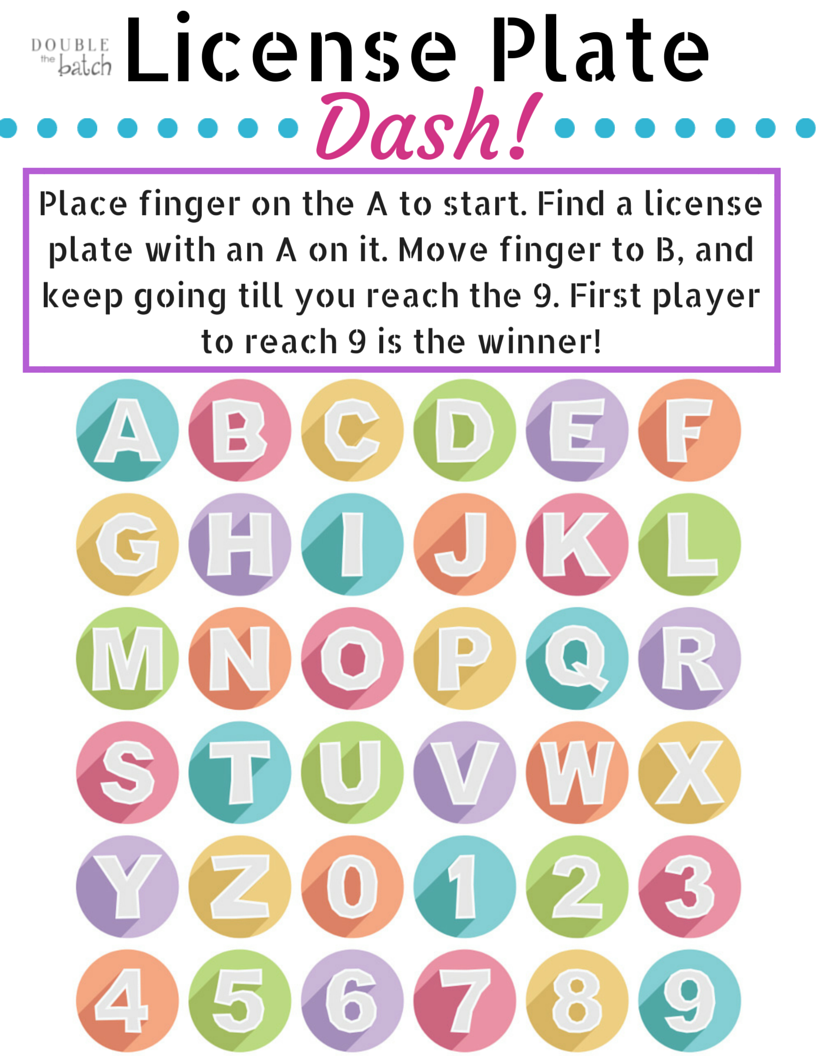 Stay tuned for my DIY travel binder for kids coming next week! I'm super excited to surprise my kids with these binders for our trip to Disneyland this summer! Who says traveling with kids has to be miserable? I'm on a mission to make it FUN!