The week before Christmas, our neighbors had a cookie exchange and I wanted to do something different so I thought I would try something new. I found a lot of lemon sugar cookie recipes on pinterest but I tweaked them a little to make these taste more like lemon bars…which I LOVE! Lemon Bar cookies were born! There are only a few things I changed but I think it made a huge difference. Instead of using lemon zest, I used lemon essential oil, and instead of using all water in the icing, I used half lemon juice. The first time I made them I substituted ALL of the water with lemon juice and they were awesome! For those who aren't quite as obsessed with lemons as I am, half and half might be better, but play around with it and see! I took these to 2 different parties, and they were the first dessert to vanish at both! Yes…they are that good!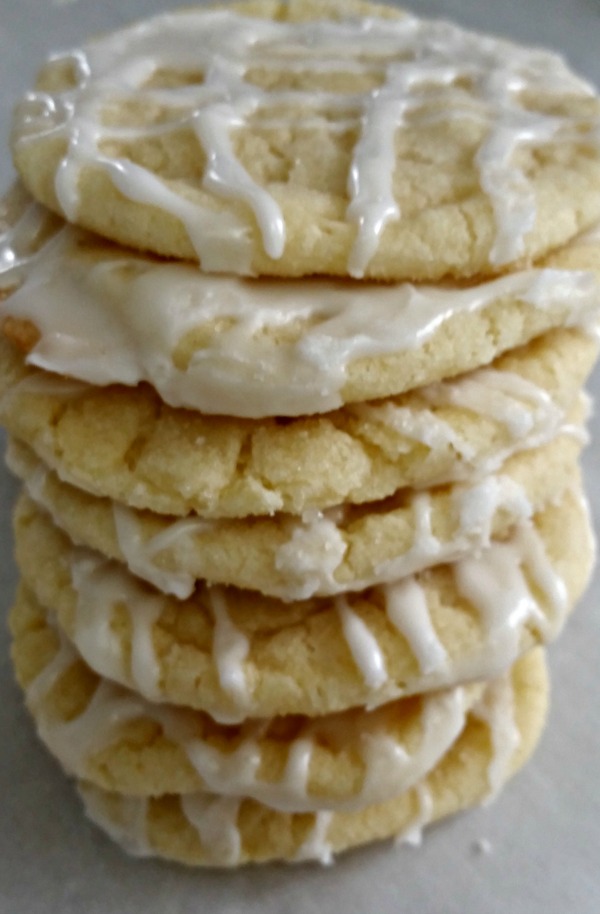 This recipe requires no chilling in the fridge before rolling into balls…YAY!
And I know mine look more like blobs but HEY! They still turn out lovely!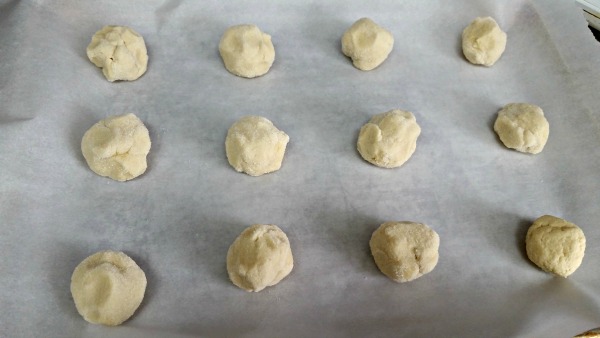 The trick to getting these cookies nice and soft so they melt in your mouth is to take them out of the oven BEFORE they look like they are done. You DO NOT want to wait till they are starting to brown around the edges because by the time you take them out, and then let them cool, they will be hard. Because every oven is different, you will have to watch the first time to see just how long it takes for them to look like this…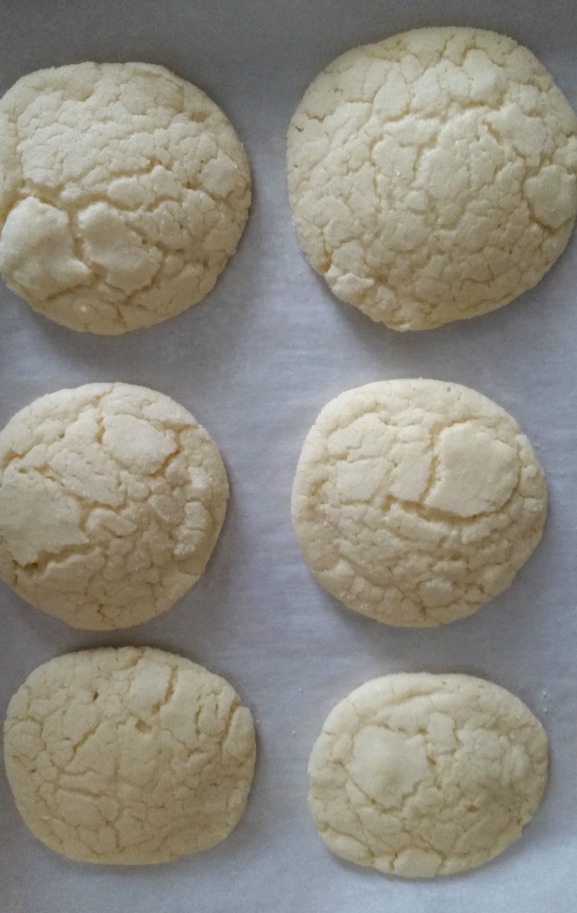 I have a gas oven and mine took about 10-11 minutes. For the glaze, use freshly squeezed lemon juice for best results. You can use half water and half lemon juice,or more lemon juice–it's up to you!!!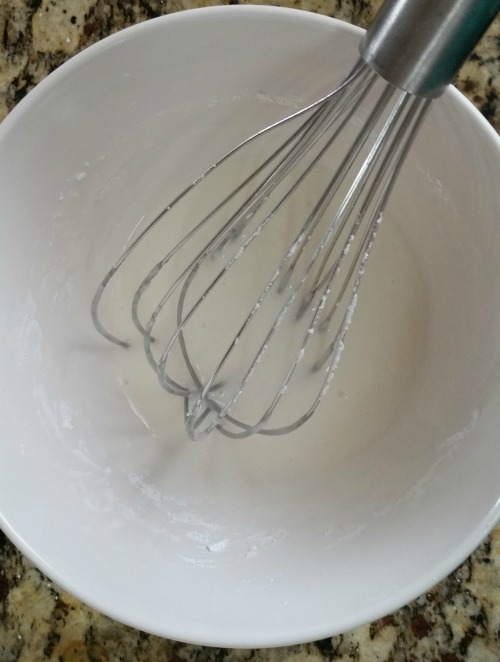 Lemon Bar Cookies
2015-01-20 13:47:22
Ingredients
1 Cup Butter
2 Cups Sugar
1 tsp. Vanilla
2 Eggs
15 drops of Lemon oil (or 2 Tbsp. Lemon Zest)
2 Tbsp. Fresh Lemon Juice
3 Cups Flour
1/2 tsp. Baking Powder
1/4 tsp. Baking Soda
1/2 tsp. salt
3/4 cup Sugar for rolling
Glaze
1 1/2 Tbsp. Fresh Lemon Juice
1 1/2 Tbsp. Water
1 1/2 - 2 Cups Powdered Sugar
Instructions
Preheat oven to 350. Cream Butter sugar and vanilla. Add Egg and mix until light and fluffy. Add in lemon oil and lemon juice. Mix dry ingredients in separate bowl then add slowly to wet ingredients. Roll into 1 inch balls then roll into sugar. Place on an ungreased cookie sheet (I like to use parchment paper) and cooke for 9-11 minutes. While they are cooking, mix together the glaze and put into a plastic bag. Seal one end and snip of a tiny corner. Glaze cookies after they are slightly cooled.
Uplifting Mayhem https://www.upliftingmayhem.com/