The first 8 years of my married life, I had the not-so-pleasant experience of washing dishes by hand. Somehow, it was just my luck that every place we lived in those first 8 years was dishwasher free. Thank goodness for my husband who didn't mind helping out with that chore! While I'm sure it must have been a character building experience, I was bound and determined to never repeat that experience when we bought our current house 5 years ago. No more hand washing for ME!
Imagine my disappointment when we finally had a dishwasher and my dishes were coming out of that blessed appliance looking even worse than before I put them in! I had bought brand name detergent that I had assumed was the best money could buy. I was NOT going to put up with this! I experimented with different dishwasher detergents till I finally found a brand that worked for us. After using Finish® Powerball® and Jet Dry® and seeing how beautiful and shiny my dishes were as a result, I have never turned back and we have been using the wonderful combo ever since! I have NEVER had to stress about spots on my glasses or silverware and everything just comes out of the dishwasher CLEAN. That's one less thing for me to worry about in my crazy life with 4 kids.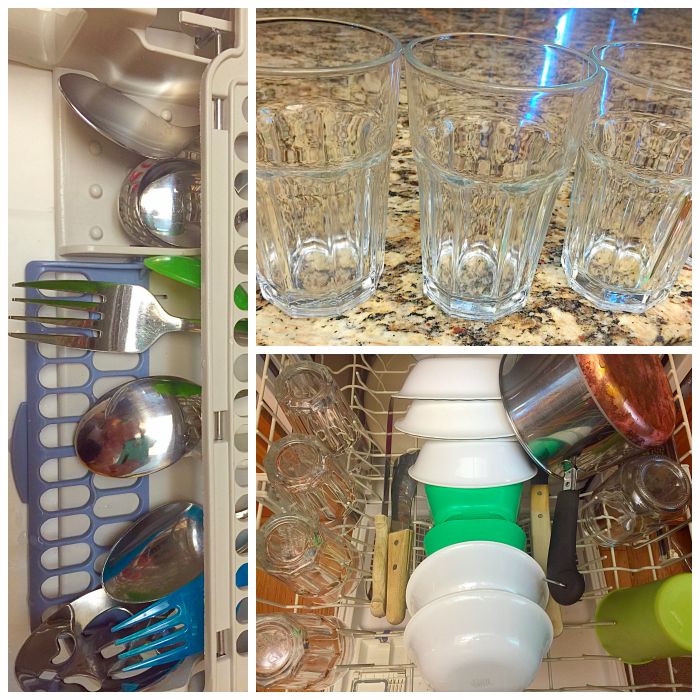 This month I was excited to see that my Ibotta app has a special offer for Finish® Max-In-One and Finish® Jet Dry® at Walmart! You get $1.00 back for each product and if you buy BOTH you get an extra $1.00 back. So that's a total of $3.00 back! During my last trip to Walmart I purchased a 23 ct bag of Finish® Max-in-One for $4.93. I noticed they also had several sizes of the Jet Dry®. (Offer is for 23ct. or larger of ANY Finish® Detergent and/or 8.45 oz. of Finish® Jet Dry®)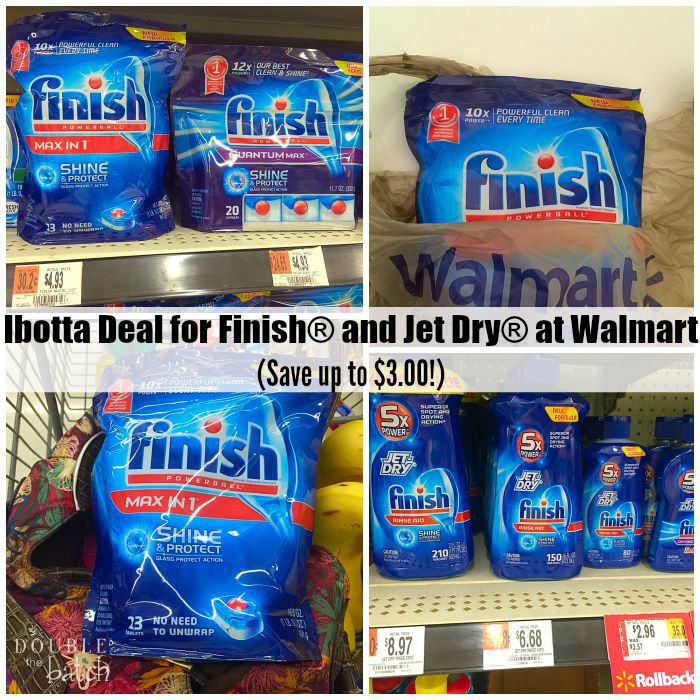 After the $1.00 back from Ibotta, I will have only paid $3.93 for a month's worth of shiny & clean stress free dishwashing! I didn't take advantage of the Jet Dry® offer because we still have a bottle under my sink at home, but if I had, my savings would have been even greater.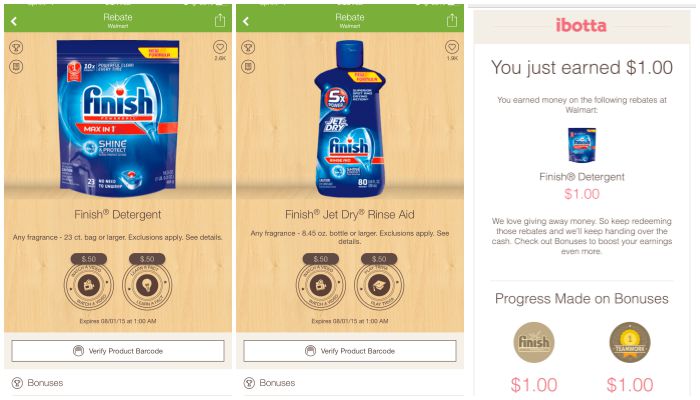 I also noticed that the Finish® Max-in-One is wrapper free now! Not that I ever minded having to open a wrapper to get the results I love, but HEY, anything that makes my life a little easier is a bonus!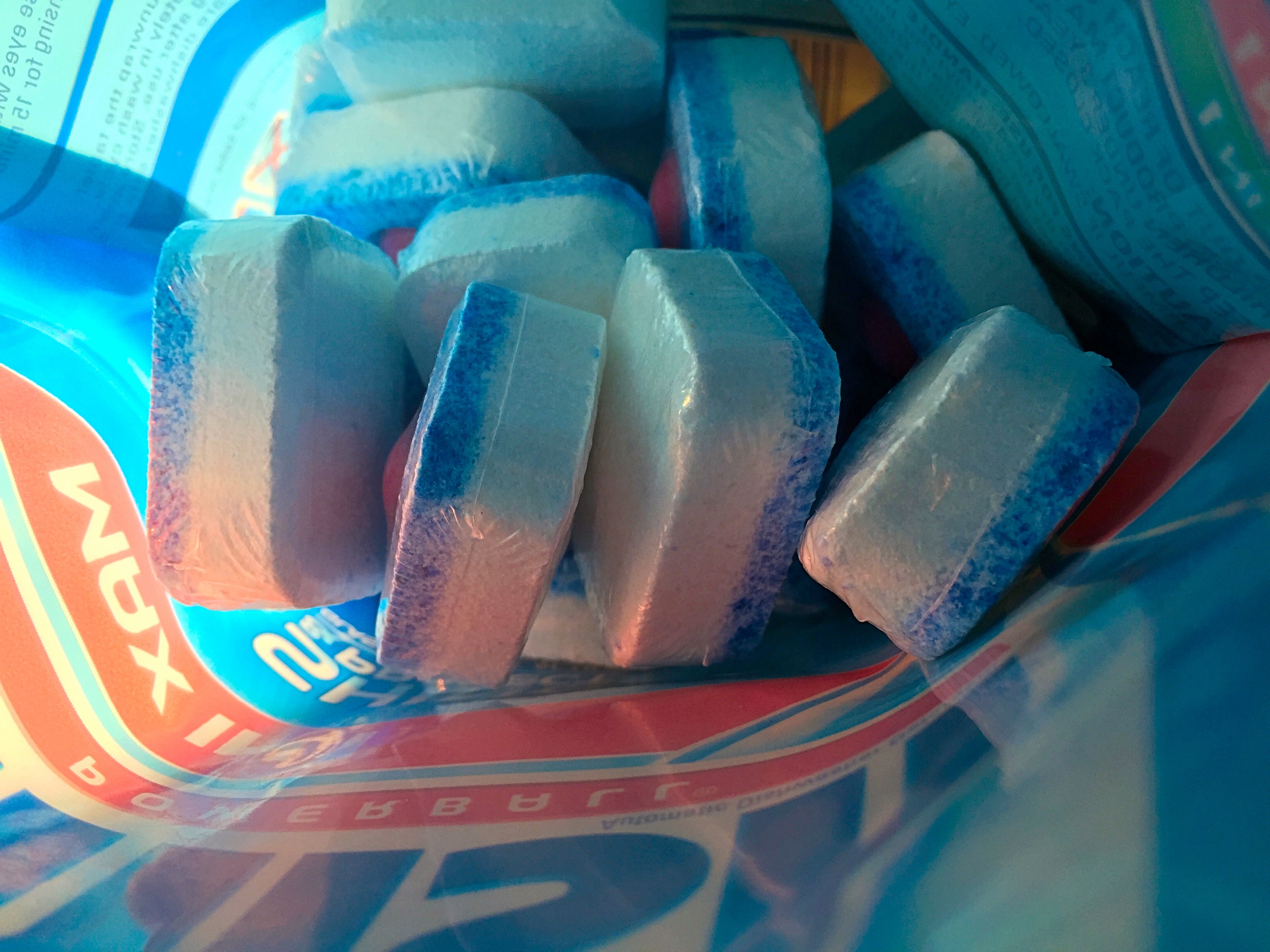 Here are some of the great benefits from using Finish® Max In 1 Powerball®:
Powerful clean

Scrubs-away dried-on leftovers

Cuts through grease stains

Attacks burnt-on food

Targets tough stains

Removes tea and coffee stains

Rinses away residues

No need to pre-rinse
If you're tired of dirty dishes coming out of your blessed dishwasher you may want to consider making the switch to Finish® and Jet Dry® like we did. Head on down to your local Walmart, throw them in your cart and #seethedifference!
This is a sponsored conversation written by me on behalf of Reckitt Benckiser. The opinions and text are all mine.