I love pineapple, but I always thought they were such a pain to cut up. Trying to cut away the poky skin is tedious and it is difficult to get all the skin off without wasting a lot of the fruit. So, when our Samoan friend taught us how to cut a pineapple the fast and easy way- I was thrilled! I can break down one of those babies in no time now! And I made a little video to teach you the technique so you can too.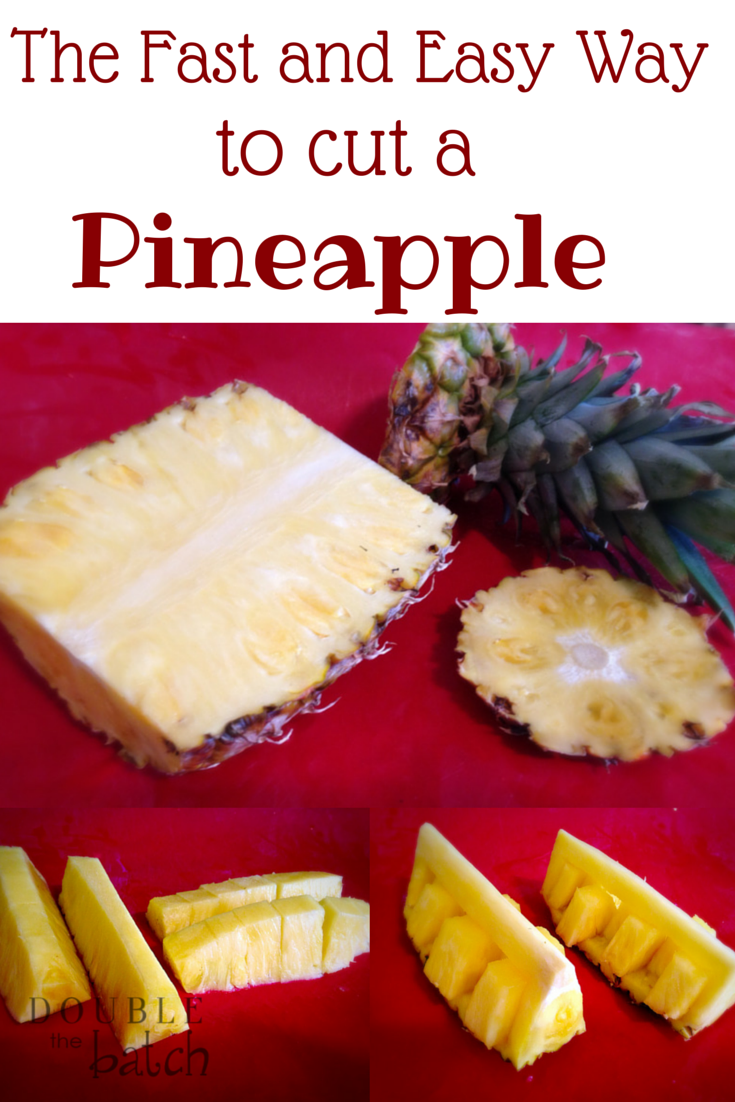 If you are feeling extra fancy, here is a cute way to cut the pineapple into little individual servings and impress your guests:
If you are wondering how to pick a good pineapple, I try to find one that is starting to turn from green to brownish orange. If you want to use it a few days later, go for one that is more green and it will ripen over the next few days. But, if you need it that day, the less green the better. And if it smells sweet, that is a good sign as well. The pineapple in my video was sweet and delicious, so you can use its color as a reference for what you are looking for.
There you have it! Now go have yourself a Luau!
Speaking of sweet and delicious… you should try these Strawberry Muffins now that it is stawberry season! I made them for myself on my birthday because they are that good.
And if you are looking for a fantastic application for your pineapple, adashofsanity.com is making my mouth water with this Tropical Italian Cream Soda. OH MY GOODNESS- it looks so good!!!