Have you ever felt like you want to have friends come to your home, but the hosting part is a little intimidating? I love to host! I love having people over and feeding them. However, for me, it is a love/hate relationship! It is so fun to invite and have people over, but at the same time it is exhausting. When everyone leaves, I just want to grab a good book and snuggle up to it in my bed!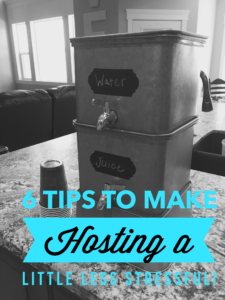 My husband and I host quite a bit. I have found different things work better than others. Here are some tips to help give you the confidence to host and to make it a success, with less stress on you!
#1 – ALWAYS have paper goods on hand! Keep a good stock of paper plates, cups, and utensils at all times. If you want to be able to host a dinner, especially last minute, these will save you time and room in your dishwasher!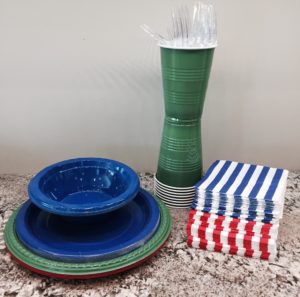 #2 – Don't worry about making extravagant sides for your fruits and vegetables! When you go to the store, buy a bunch of fresh fruit and fresh veggies. Cut up the veggies into bite size pieces and put them in a bag in your fridge. Cut up the fruit a couple of hours before hand and mix a smattering of fruits together: watermelon, cantaloupe, apples, mango, pineapple, kiwi, grapes etc. Pour lemon juice over the top to prevent the fruit going brown. It will stay pretty like this for awhile. This is my boys favorite! It also saves you time getting it done before hand!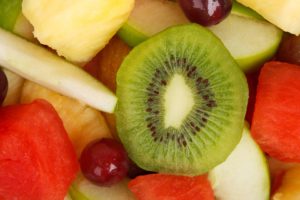 #3 – The one thing I ALWAYS forget is the drink. That is until I finally broke down and bought this decorative water/juice dispenser. The last thing you want to worry about is the drink. Have powdered juices on hand that you can mix quickly and have one container filled with juice and one with water. I use mine all of the time. That is one thing I get lots of compliments on. Great investment. We use it all of the time, and its cute!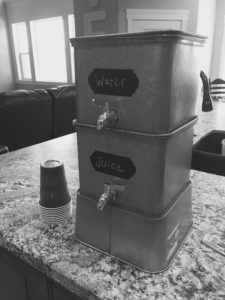 #4- When in doubt Grill! If you are struggling with a menu, do hamburgers and hotdogs! Its a perfect summer food and super easy! Don't forget all of the toppings like: tomatoes, lettuce, pickles, onions. It creates a pretty serving trey too! Another easy meat to grill is marinated chicken. Buy a bag of chicken tenders, (or cut up chicken breast up in smaller pieces), and marinate them with some Zesty Italian Dressing. If you know you are hosting a day in advance, get your chicken and some Zesty Italian Dressing, put them both in a gallon ziplock bag and let them sit in the fridge overnight til you grill. It is tasty!!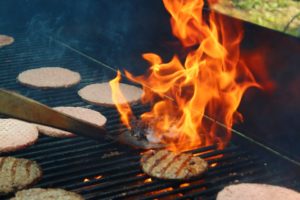 #5 – Have your guests help you! Invite everyone to bring a side dish or dessert to go with your main dish. It is one less thing that you have to worry about!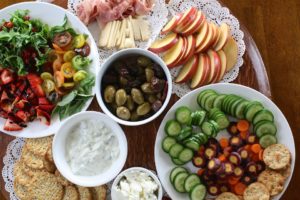 #6 – Last of all, don't stress! If everything isn't perfect, it doesn't matter. Don't worry about clean up too much, it won't go anywhere. There has been times that I didn't clean up til the next day. Enjoy your friends and family and the time you have with them! Many people won't remember the food, or what may have gone wrong.
REMEMBER – Food is ALWAYS better when you don't have to cook it! So anyone coming to your house is just grateful they don't have to cook!!
REMEMBER – Practice makes perfect. The more you host the more you will figure out what works best for you and your home.
REMEMBER – Hosting builds lifelong relationships. Enjoy it……and then take a nap!