I've had short hair for so long that I feel like I got behind on all the trendy hairstyles. I've been trying to branch out and do some new things lately, and here's one of my favorites because of how easy it is. This half braid tutorial also has a video half braid tutorial (see below). This hairstyle looks amazing on women, and also on little girls.
Half Braid Hairstyle Tutorial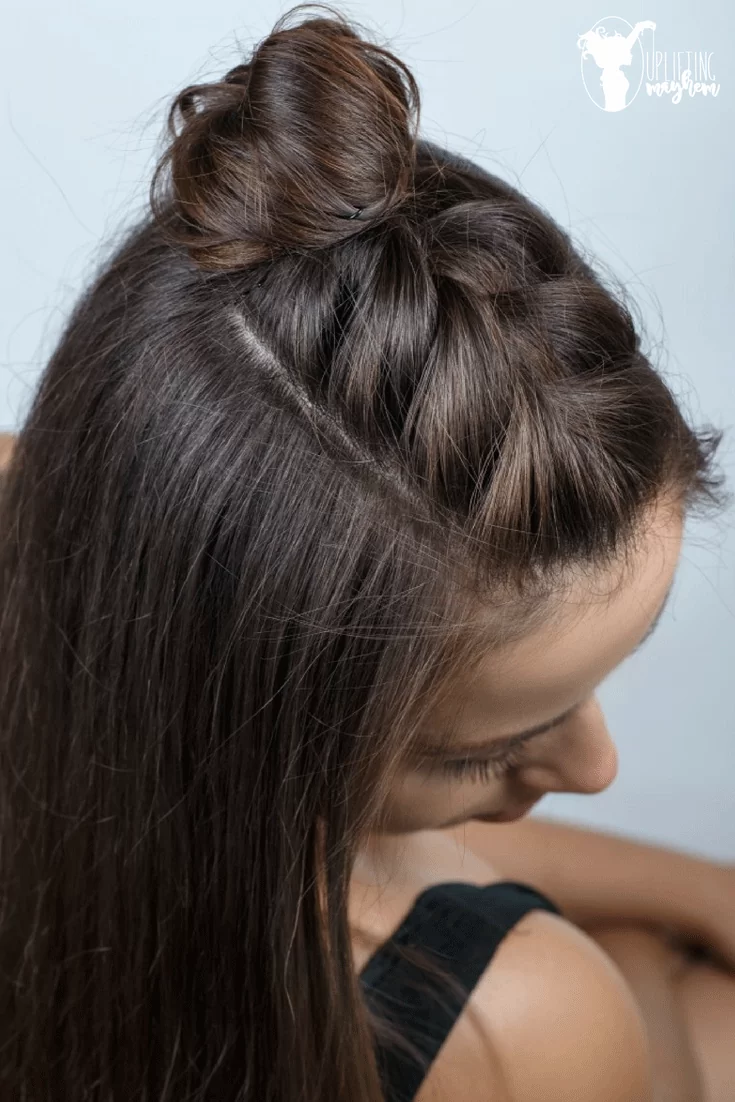 Create 2 parts on either side of your head as shown below. I like to use this comb with a sharp end to help make straight lines. Make sure your parts are straight so your mohawk braid stands out better. Tie the bottom portion of your hair with a hair tie. This helps keep your parts straight and prevents grabbing lower strands of hair. Take the top portion of your braid and start french braiding….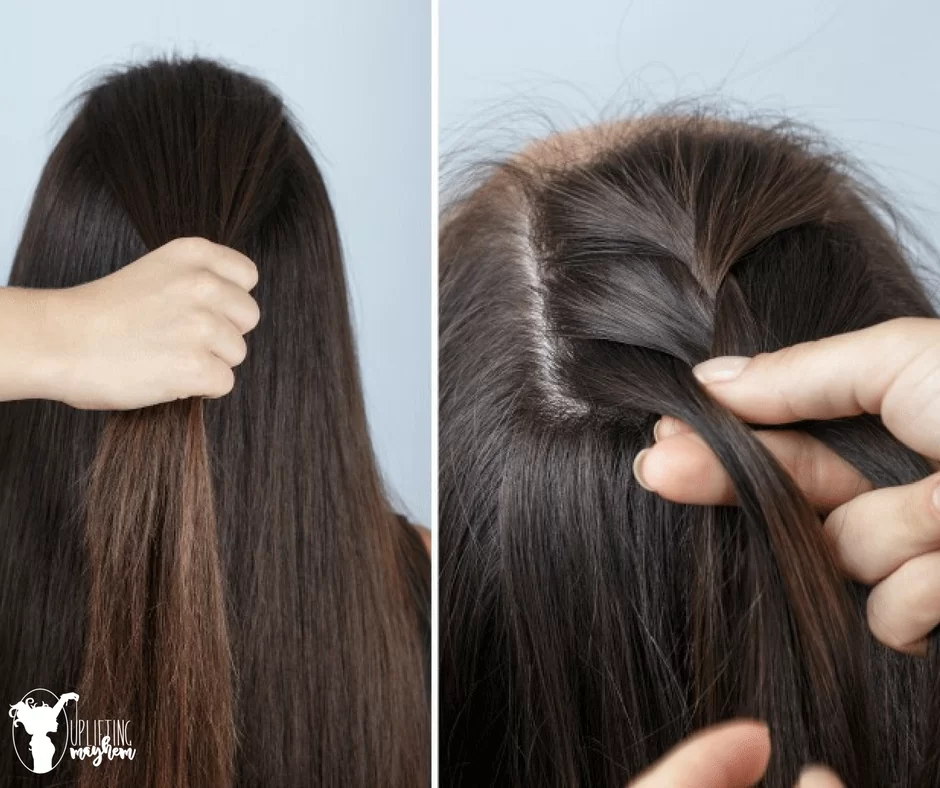 Once your french braid is complete, add a small twist tie to hold it.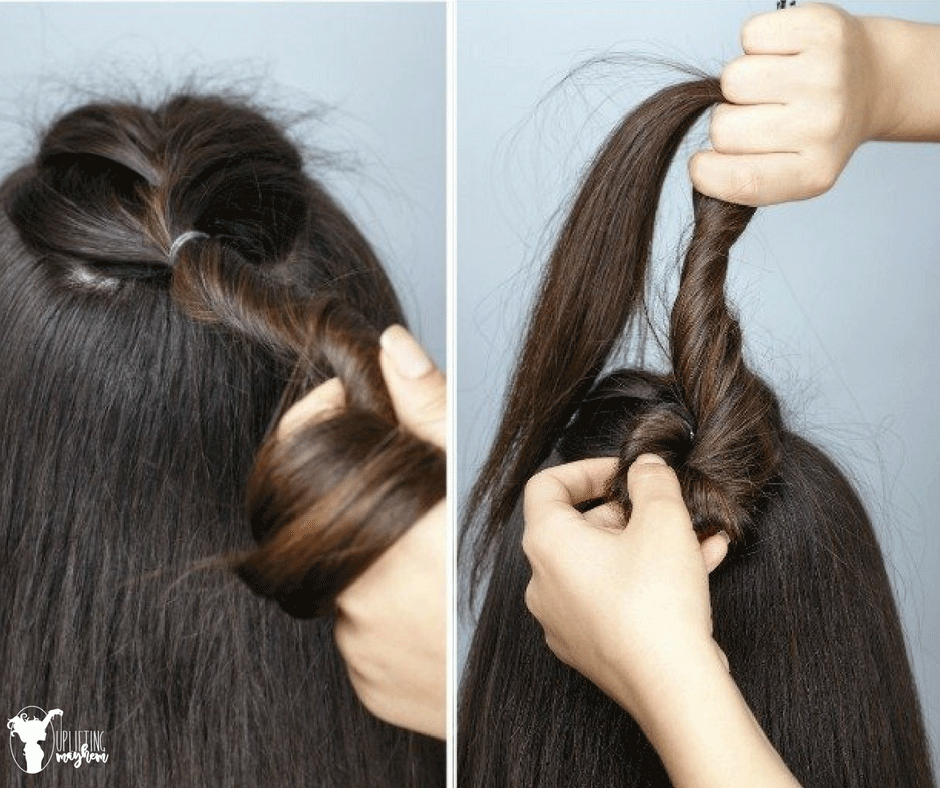 Next, you will start to twist the ponytail into a bun and pin it. You can pin the end of the french braid into a bun as shown in the picture. You can also pull the rest of your hair up and do a messy bun which is a cute alternative if your hair isn't curled or straightened to have down.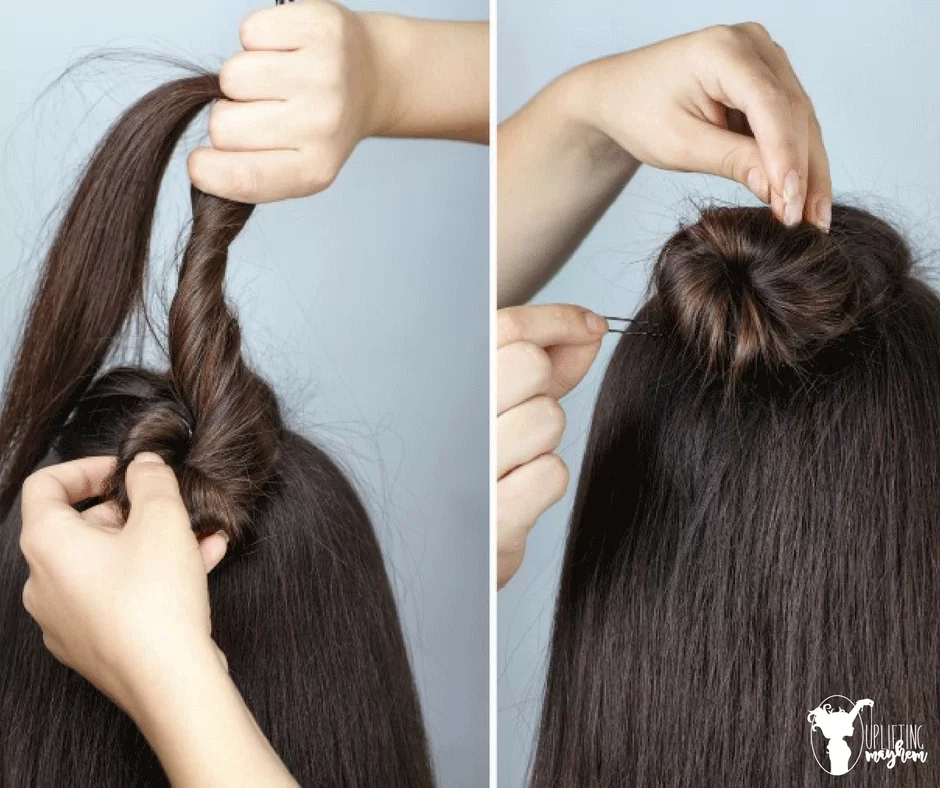 If your half braid bun is still loose, add bobby pins as needed.
Here's another fun way of doing this braided hairstyle:
Mohawk Braid Top Knot | Half Up Hairstyle | Missy Sue
Here are more braid tutorials for you!
Pin this half braid tutorial for later: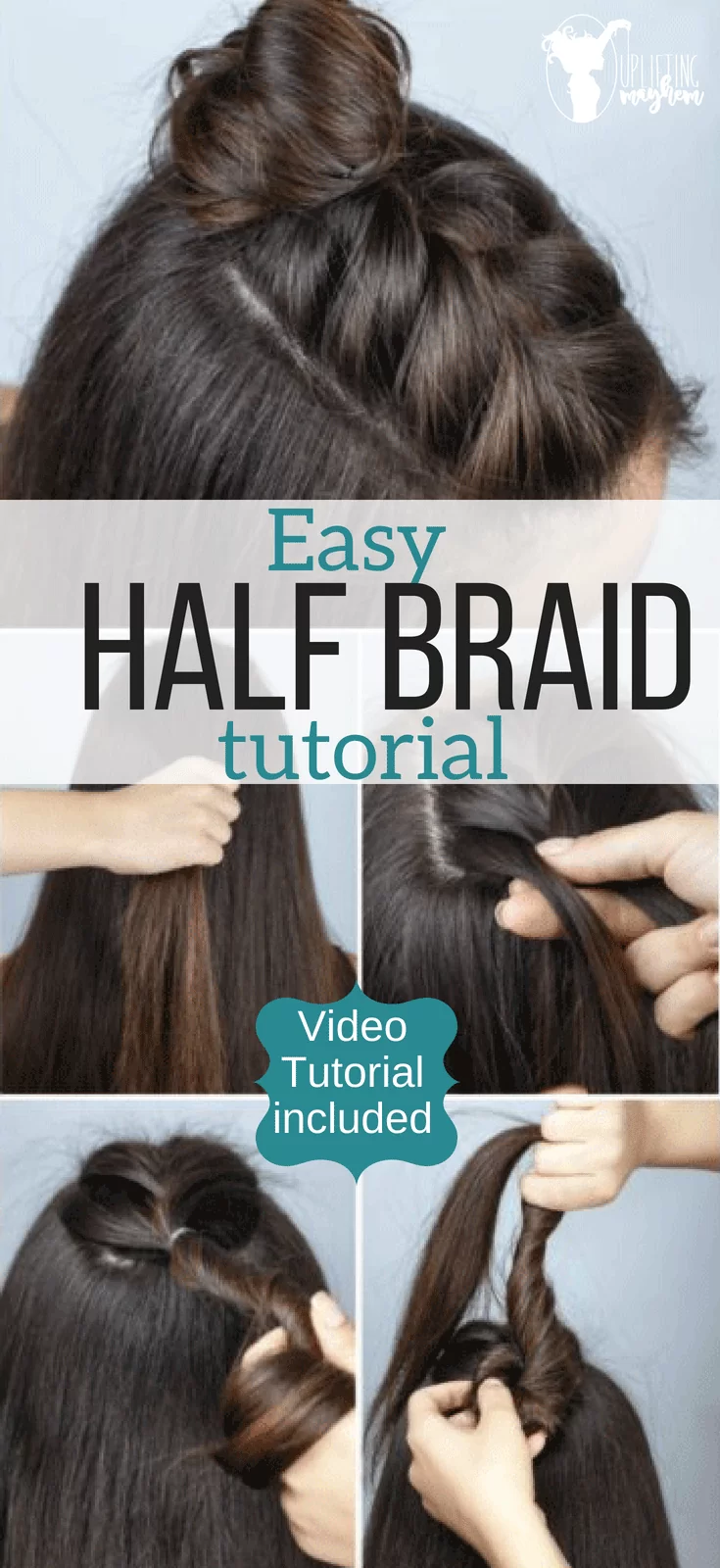 What are YOUR favorite Quick and Easy Hairstyles?