This is a sponsored post written by me on behalf of Walmart. All opinions are 100% mine.
Do your kids love Despicable Me as much as mine do? I think the original and its sequel are some of the funniest animated films to come out in a long time.  Those little minions have taken the world by storm! I wonder how many kids' first words were bee-do…  (-: Anyway, whether for Christmas or birthdays, here are some great gift ideas for your little minion loving friends!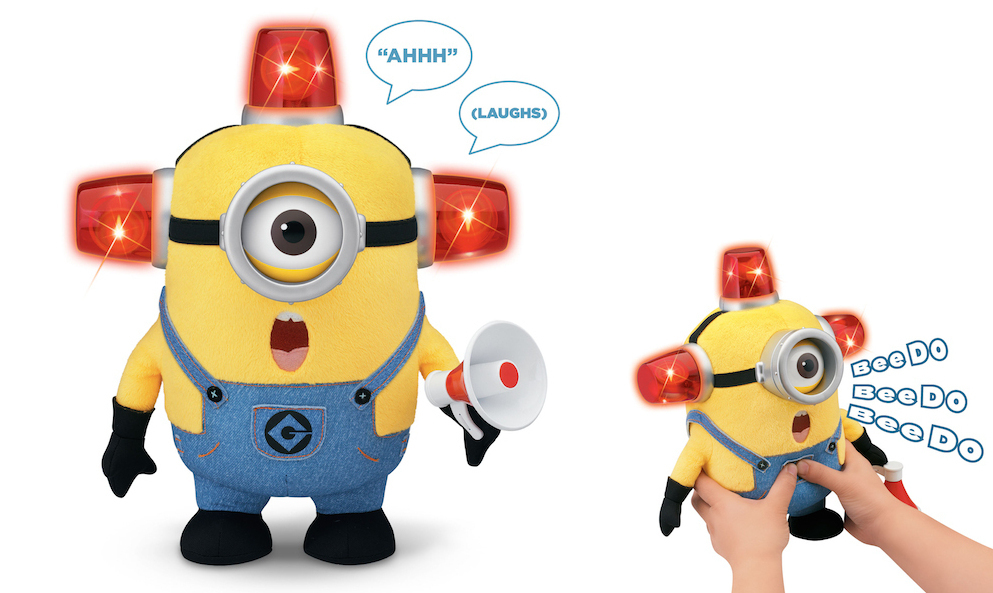 The new Despicable Me™ Fireman Minion Stuart from Thinkway Toys is a fantastic choice with its many fun and entertaining features.  Not only is he soft, plush, and huggable, but when you squeeze his left hand you can hear him talk with an echo and light effects!  Squeezing his tummy sets off his siren, his flashing spinning lights, or makes him say funny things in his original voice. Fun for hours for your little ones– and you as well…maybe. One of the best reviews was by a 21 year old who loved this toy, just sayin'. (-: (You can find this toy at your nearest Walmart.)
This year, I am doing a theme for each of my children's gifts. One of my daughters is obsessed with Harry Potter for example, so the majority of her gifts revolve around that theme.  If you are wanting to do a Despicable Me™ themed Christmas or birthday for one of your kids, here are a couple more fun options for you: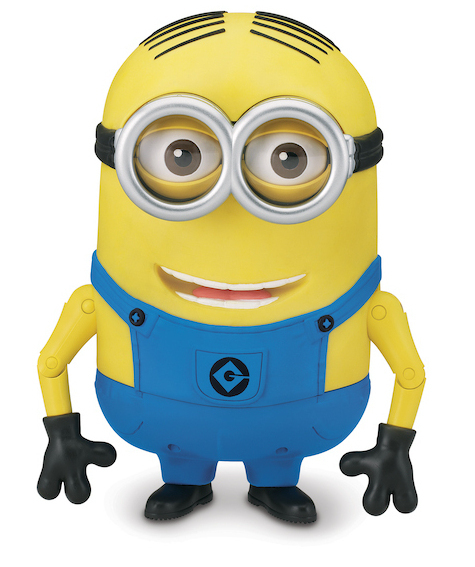 Add Despicable Me™ Talking Minion Dave to the family, because minions weren't meant to be alone! Stuart needs a friend to talk to, right? (-;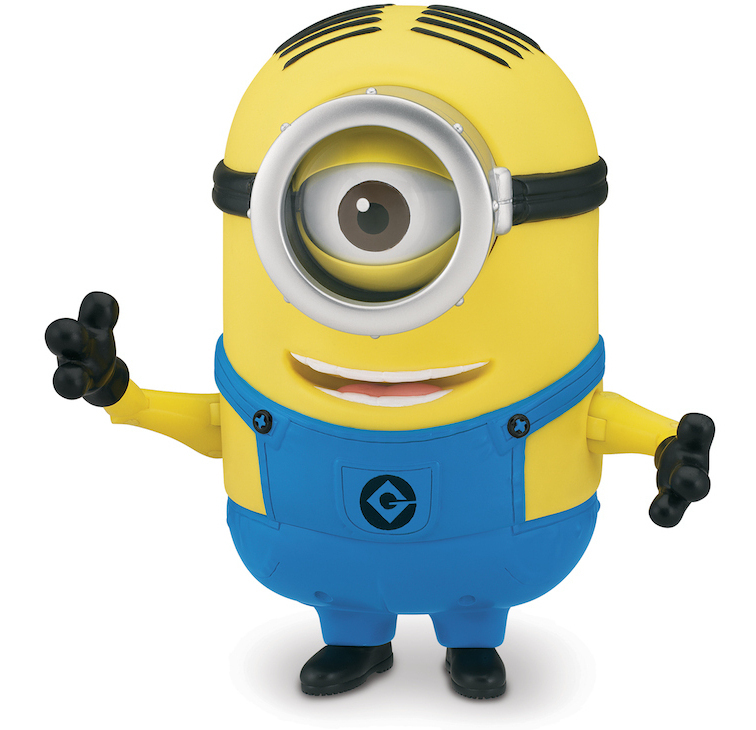 And the Despicable Me™ Minion Stuart Laughing Action Figure has over 45 minion sayings/giggles and a LOL mode that is sure to get everyone giggling! I can just hear my kids in a pile of giggles on  the floor as they play with these toys. (-: The toys pictured can all be found at WalMart. If you want to expand your collection further, you can find Gru, Agnes, Minion Rocket Launchers, Build-A-Minions and many more options through Thinkway Toys.