It's Christmas Season! When it comes to the kids, don't feel like you have to complicate things to help them experience the magic. Kids are so simple to please (well….with some things). Here's an easy Christmas treat to make with the kids this year.
Gingerbread Stables
We call them "gingerbread stables," but as you can see from the picture above, you don't have to use gingerbread. You can use shortbread cookies, graham crackers, whatever! This is a fun way to not only have fun in the kitchen with the kids, but also teach them about the Christmas story. Pair this activity with these cute Baby Jesus Manger Treats for extra fun!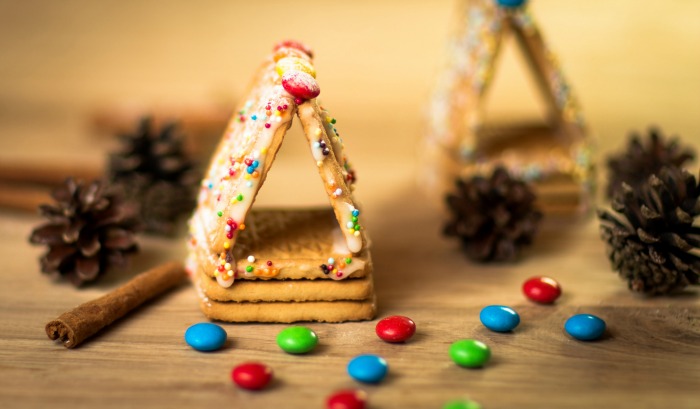 The Gingerbread kits in the stores look so fun, but you really don't need to spend that much to enjoy a fun activity like this with the kids. Just use what you have instead! Make your own frosting, or buy some. Add sprinkles and candy and the kids will be happy!