The Poop Emoji has come to be loved by many! And the best thing about it is it can be used in so many ways for gift scenarios: someone who's had a "poopy" day, someone who's been through a "rough go" lately, as well as anyone you've been a real "poop" to! 🙂
Here are a few fun options I have put together for several different life scenarios that might require a poop emoji gift.
This first poop emoji gift tag is perfect for times you've been an airhead, or just grumpy moments that you need to apologize for: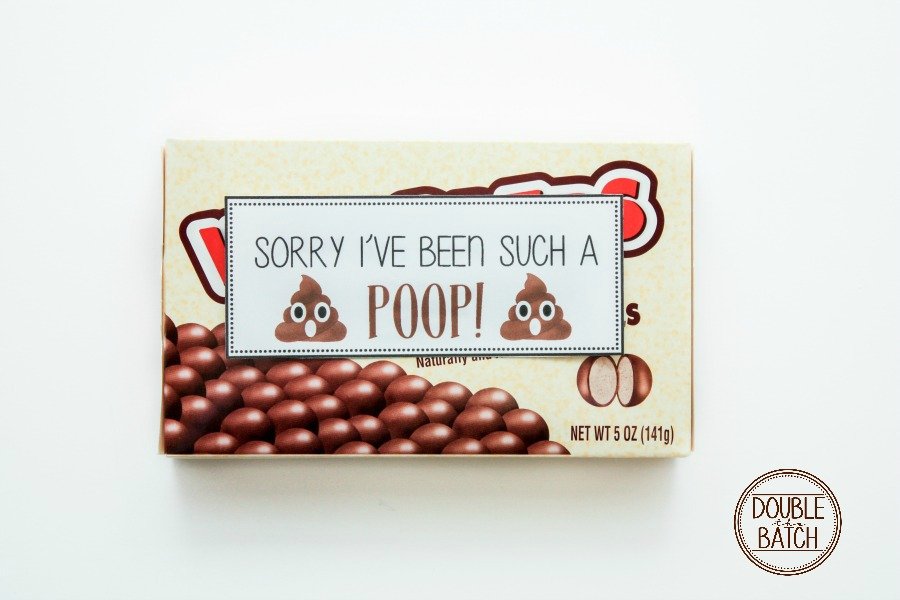 This second poop emoji gift tag is perfect for someone going through something hard or stressful and who just needs a smile or a little pick-me-up. Who wouldn't smile in receiving this happy poop emoji gift basket?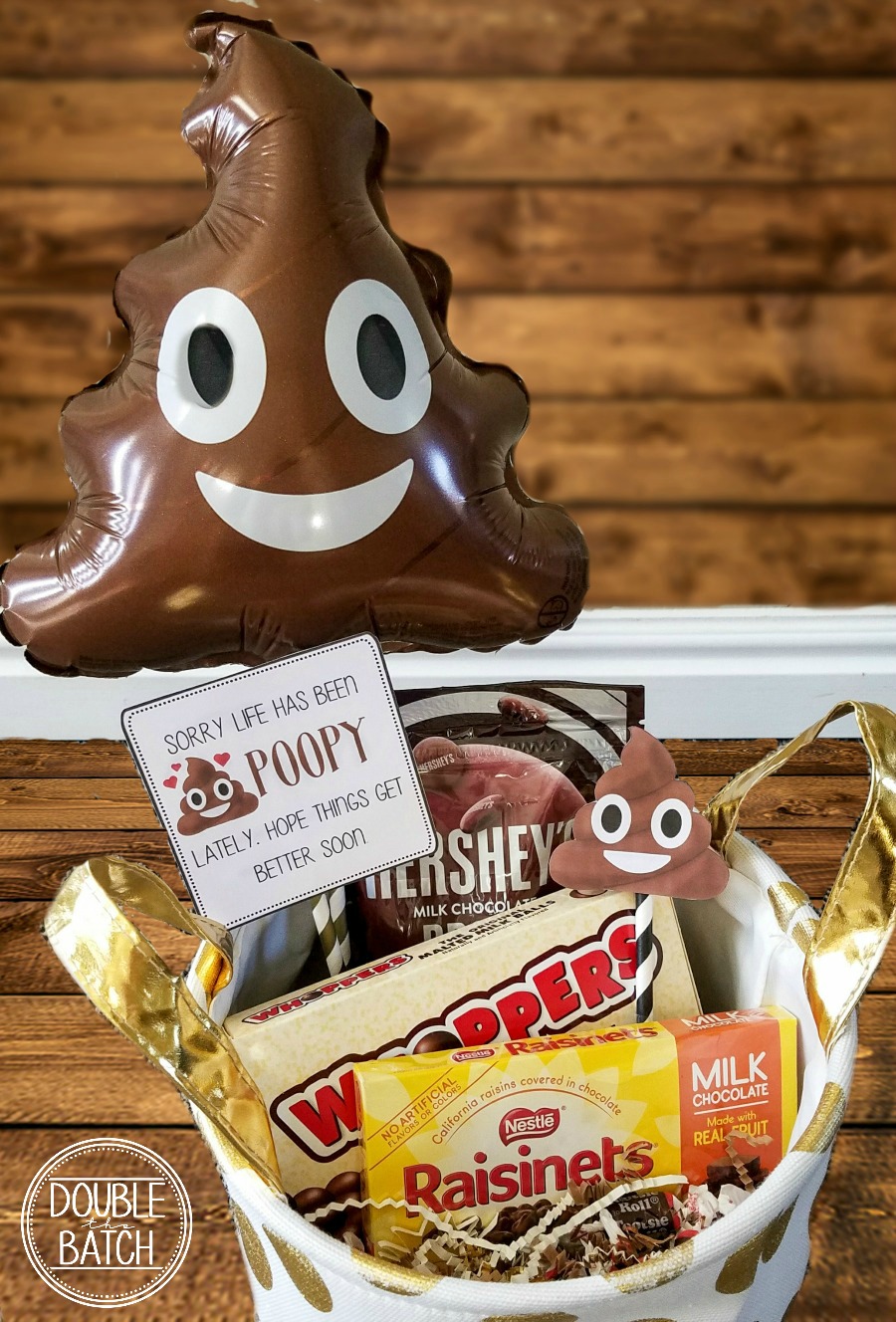 Here's another version of the first poop emoji gift tag, just with a different "poop" candy 🙂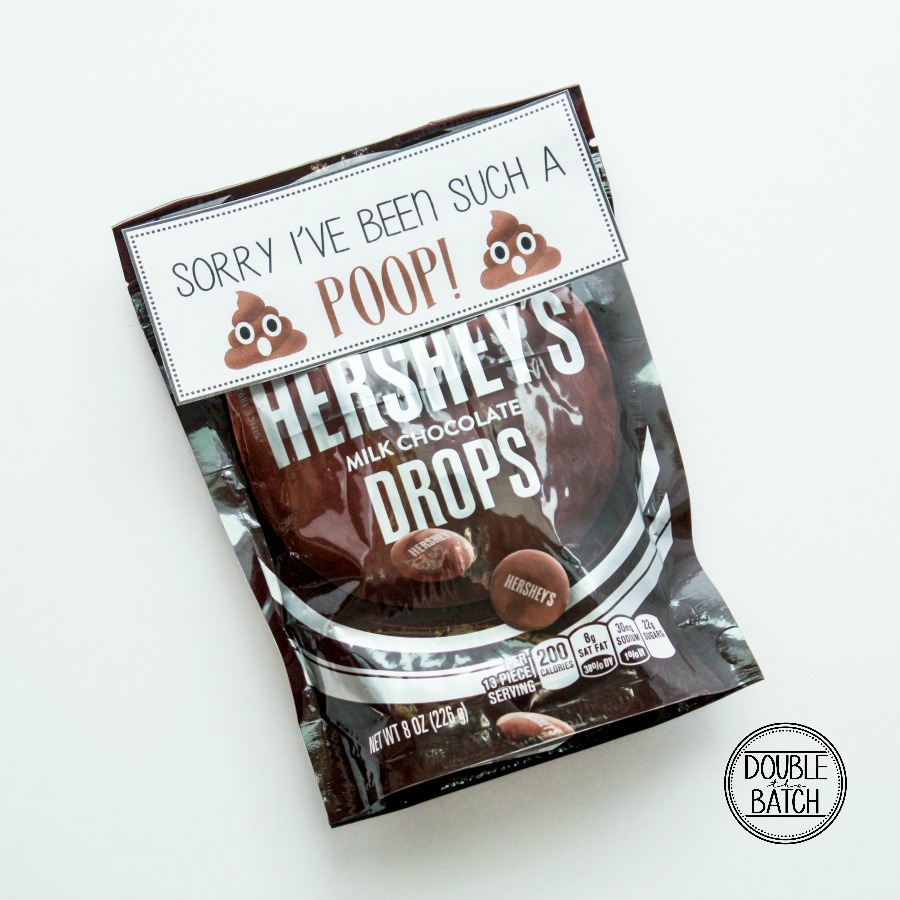 And this next poop emoji gift is packaged for mailing: great for family and friends who might live far away. My sister is currently serving a mission, and went through a discouraging scenario, so I sent her this poop emoji gift box to brighten her way.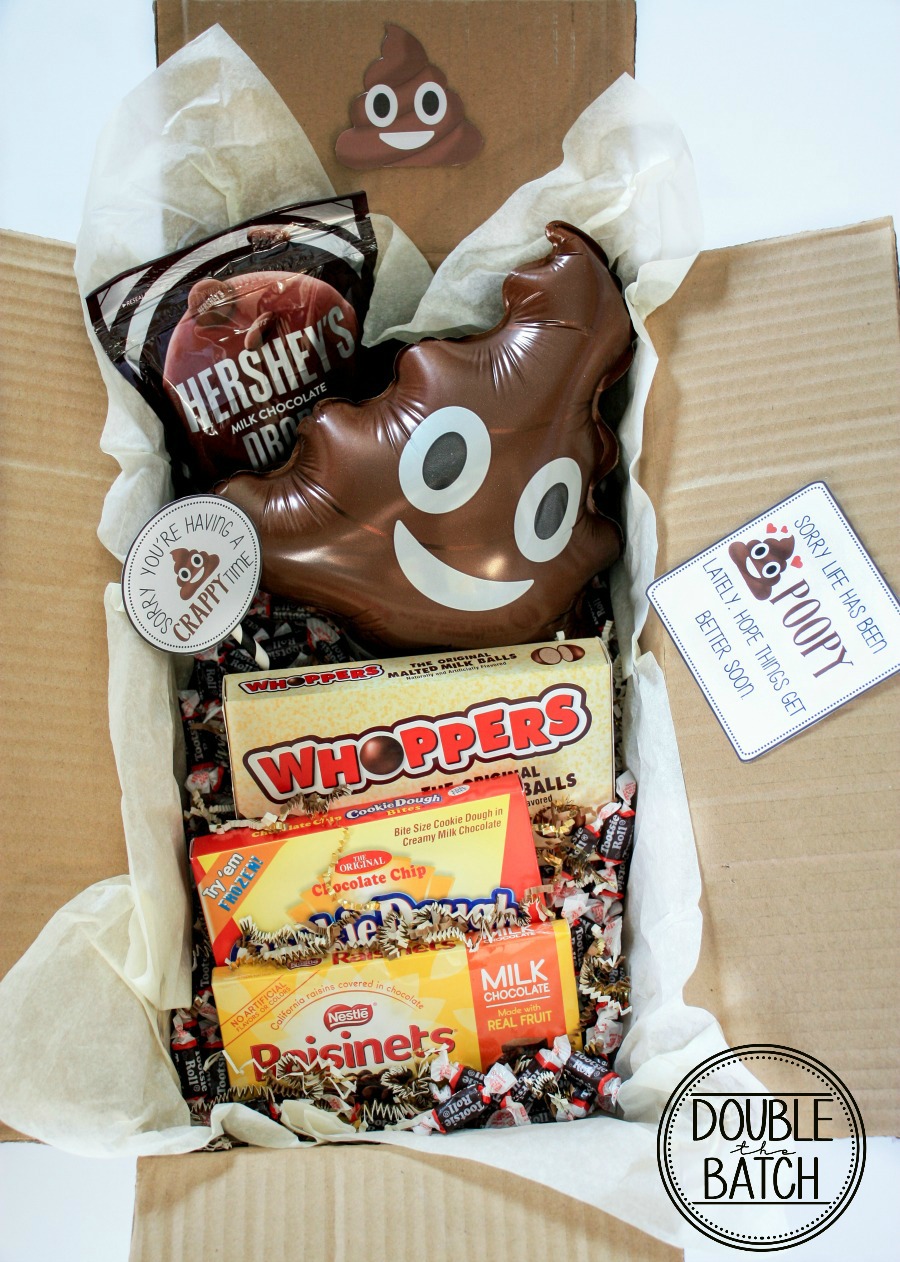 Another great thing about the poop emoji is that it's growing in popularity, so it's really easy to find some fun poop emoji gifts to go in your gift box or gift basket (These are my FAVE and would be a perfect addition to any of these poop emoji gifts.
Want to print out these poop emoji gift tags?? Click the image below!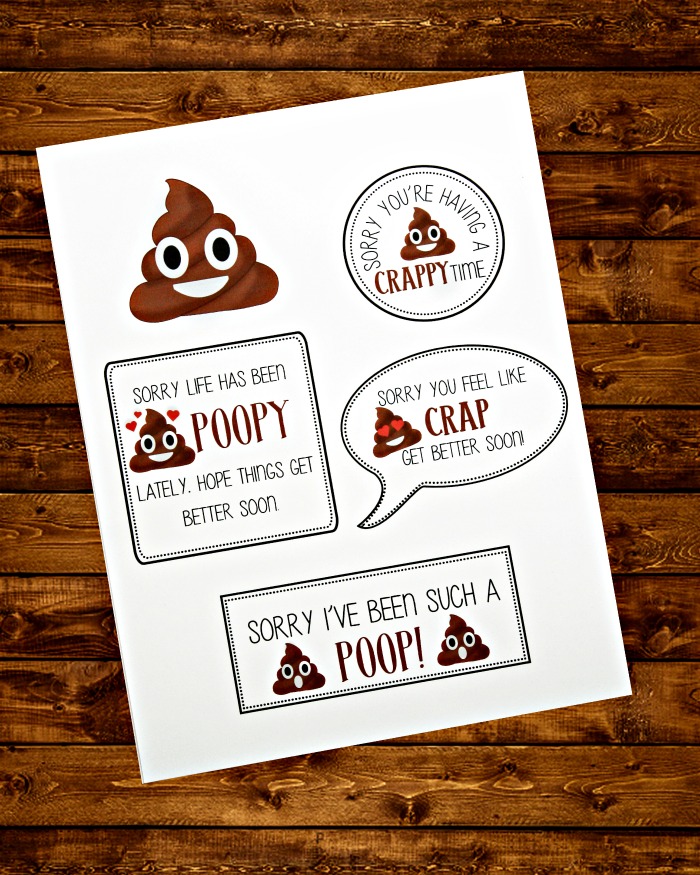 Poop Emoji Printables are Belong to Double the Batch LLC, per personal use only