UPDATE as of June 25, 2018 – Zaycon Chicken is unfortunately out of business. I'm terribly sad about this because I love their chicken.
Zaycon Chicken, is a company that delivers many different kinds of meats to different cities across the country. This meat is fresh and delicious!! To sign up and check our their many different options visit their website HERE.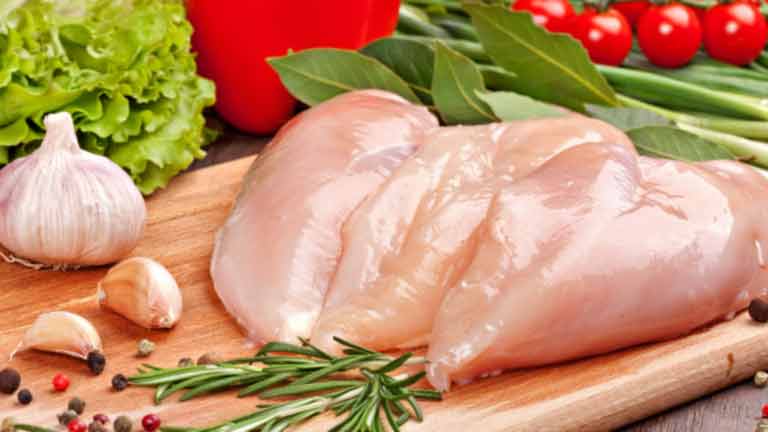 Their chicken is my favorite! It isn't frozen and it is 100% all natural. It comes in a 40 pound box which makes it a perfect time to stock up on chicken. All you do is drive to the location where they park their truck, (its usually a parking lot), and they put the box in your car for you. That is it! Here is some more details about Zaycon chicken!
Jumbo, farm-fresh, juicy chicken breasts. 100% all-natural, double-lobed.

Boneless, skinless pure chicken perfection. Our original and still most popular product.

Fresher chicken—direct to you right from the processing farm.

From farm to truck to you in a matter of days, not weeks like most supermarkets and warehouse clubs.

Extra meaty breasts deliver more juicy taste—and value—to all your classic chicken recipes.

Delivered fresh, not frozen. (It's what started it all!)

Simply the best way to buy top quality chicken and save.

40lb case of whole, minimally processed double-lobed "butterfly" breasts.
I am a huge advocate in buying meat in bulk and precooking it to make dinners easy! I do this in 2 ways:
#1 – Pre-Cook the chicken in Electric Pressure Cooker and Freeze
I place the fresh chicken breasts in my electric pressure cooker and cook them on high pressure for about 15 minutes. I take them out and shred the chicken and freeze it. This is perfect for pasta sauces, chicken tacos etc.
#2 – Pressure cook your chicken
I cannot tell you how much I love this method!! All you do is take the chicken and cut each chicken breast into thirds. Fill up a pint bottle and 1/4 tsp of salt and that is it. You don't add any liquid because the chicken produces its own! Attach the lid and place in a canning pressure cooker. When I get my Zaycon Chicken I will plan on doing a tutorial for you with pictures and specifics. Until then, check this post out . She cans her chicken just like I do and has all the details you need!
If your intimidated by this method…..DON'T BE! It is super easy and the chicken is to die for!! It falls apart and is fantastic for soups, sauces, and even sandwiches. I just made melted cheese and chicken sandwiches for my boys yesterday for lunch! They love them so much!
Here is a video on how ZAYCON works!
https://youtu.be/g6tyfYaI6FU