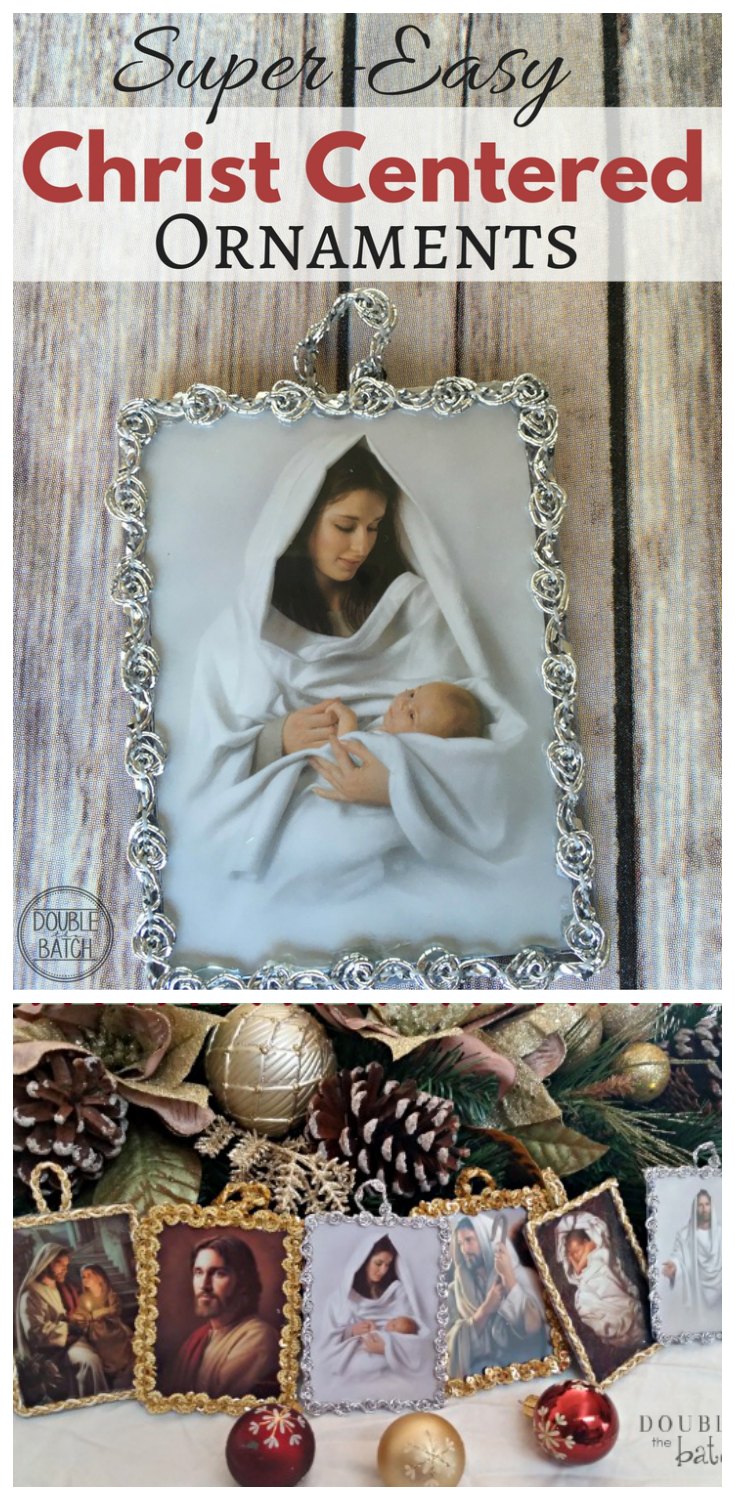 My mother was the inspiration for the post. She started a tradition several years ago when she started having grandchildren. She makes one of these ornaments for the grandchildren each year and she writes them a special note on the back with the year. It'a a very simple, inexpensive tradition to start with kids, and these ornaments look beautiful on the tree. My mom has a tree with mainly these ornaments and some lights and such. She calls it her "Christ tree." Luckily she snapped a picture of it last year so I can share it with you.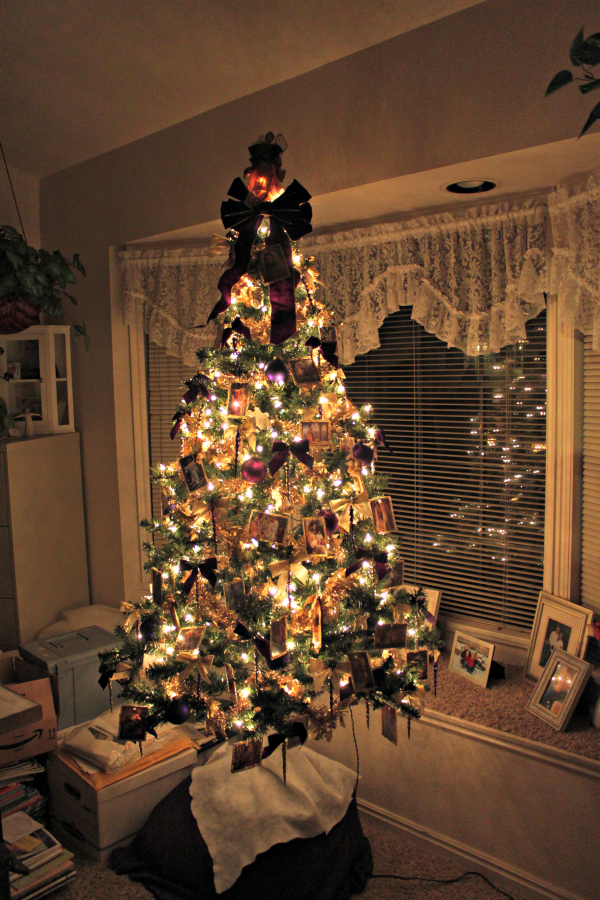 All you need for this simple craft are the following:
-Hot Glue Gun
-Thick single baseball card holders
-3×4 pictures of Christ. You can get the ones that I used at Seagull Book or Deseret Book.
-Braided or decorative ribbon. I wasn't exactly sure how to explain what kind of ribbon I used so I just took a picture. I found it at Joanne's in the ribbon isle. Just think gold and silver and you'll find them.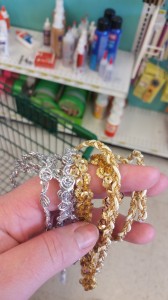 You might need to trim the pictures a bit around the edges to fit perfectly in the plastic sleeves. I just trimmed off the white edges and a little off the top.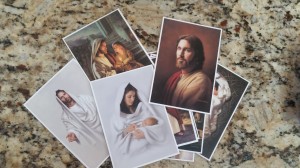 After they are in the sleeves, you can either hole punch the top for the ornament hook (takes a very strong hand) or you can glue a ribbon loop at the end.
Glue the ribbon around the front edges. (I know, too easy!)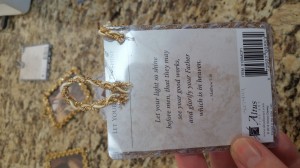 Make sure you overlap the ribbon at the end and glue it well to the back so the frayed end won't show. Then, if you did not want to hole punch the top, you can glue a ribbon loop to the back. That's it! You're done!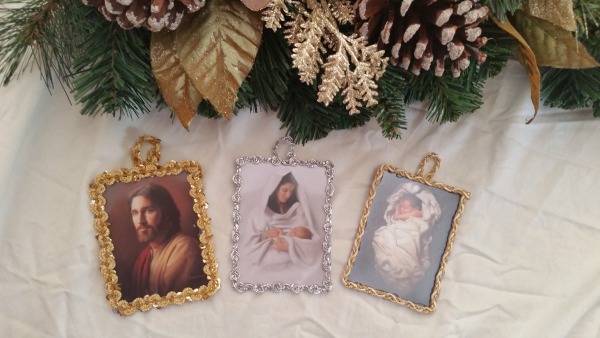 I hope your family enjoys these as much as ours has. Merry Christmas!
If you enjoyed this, you might enjoy : How to Create a Magical Christmas on a Small Budget