That moment you realize you're pregnant can be such an exciting time! My husband and I had been anxiously waiting for a positive pregnancy test and it never came. We eventually went to a fertility center here in Utah and got pregnant, much to our surprise and joy, on our first cycle of clomid.
I was SO sure we weren't pregnant that I answered the phone call, that was letting us know our results, while I was at work and without my husband there. Totally floored that we finally had our positive test, I immediately went searching for a clever way to let my husband know. Letting him know we were pregnant was by far my favorite surprise I've ever done to him. (More details on that below. . .) Anyway, it was such an exciting moment in our life that I've compiled a fun list of clever ways to tell your husband you're pregnant so that I have more ideas for the next time around.
Roses are RED. . . via BuzzFeed

Congratulations, you're gonna be a Dad! By Paul and Pam Pettit

We're Pregnant Dinner Plate by Mommyanity

We're Expecting Spoon by For Such A Time Designs.
How cute would this be? You make a meal that requires a spoon and when he asks for one, you give him this. . .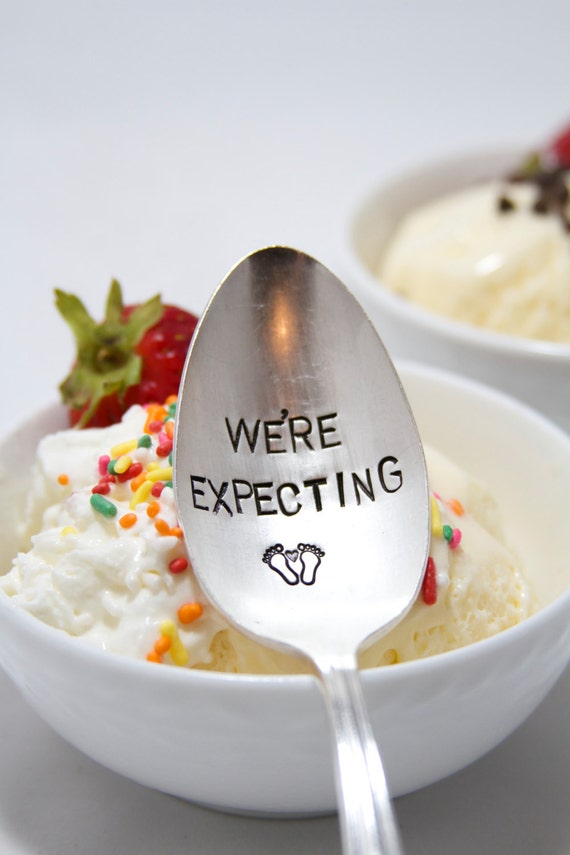 You are going to be a Dad Mug By GreysHollow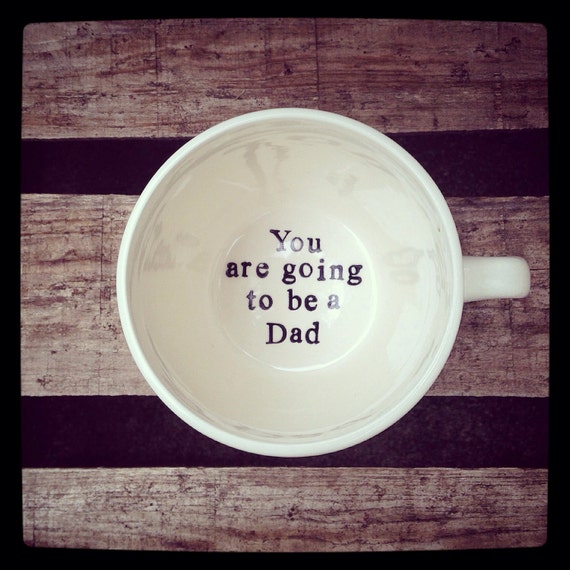 We're Pregnant Fortune Cookie by Essential Baby

Does your husband play the guitar? Soon to be DAD by sierrametaldesign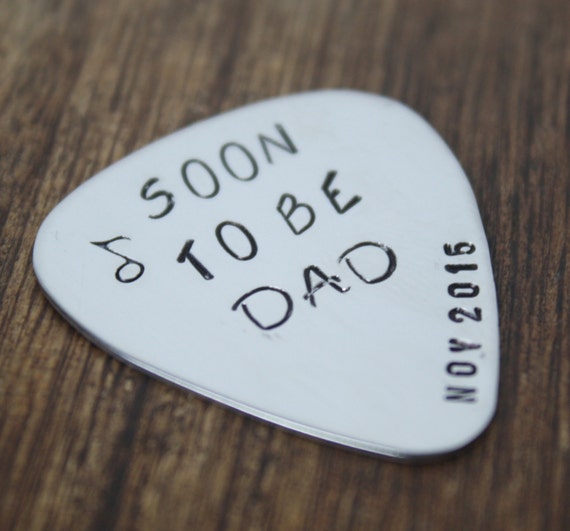 You'll have to Just read about this one on Paisley Layne Photography Blog. SUCH a cute idea!

You are gonna be a dad pastries by 4 the love of food blog

If I'm Going To Get Fat, SO ARE YOU! Printable by Craftaholics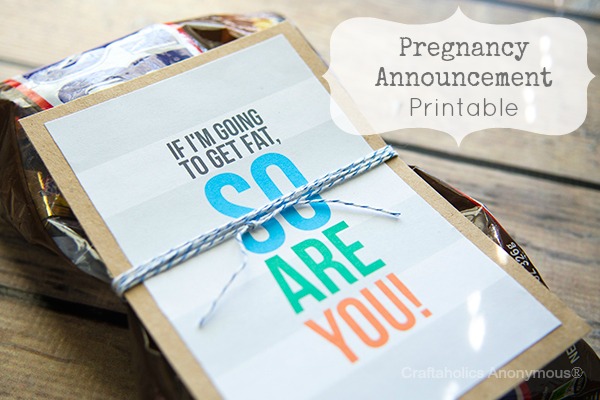 Personalized M&M's. You can have it say, "We're Pregnant" and your due date

I'm PrEGGO (Source)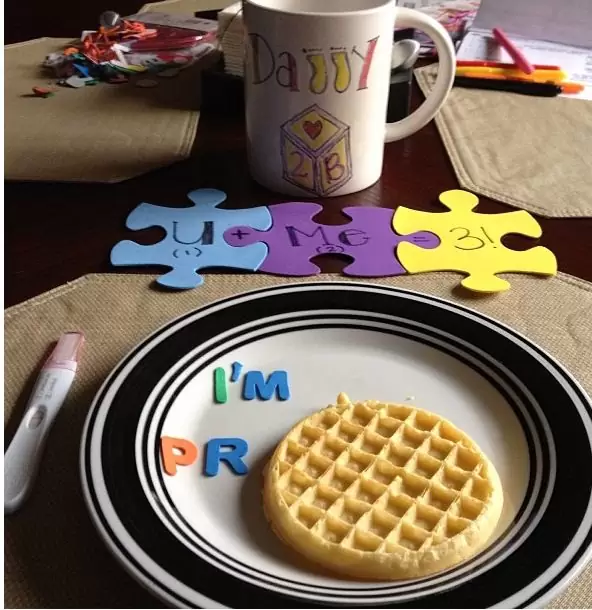 Tell him with Dad's root beer or Dad's Root Beer Barrels

Surprise him in a photobooth and catch his reaction! (click over to watch the video. It'll make you smile and probably cry.)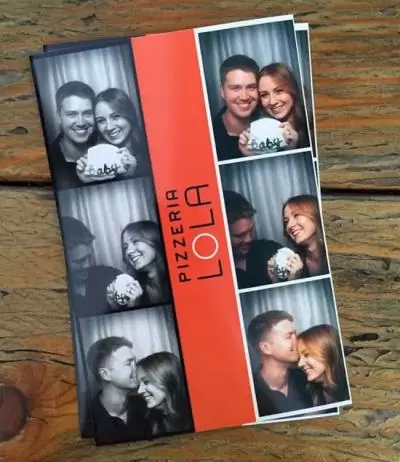 Make him a personalized card by A SoCal Story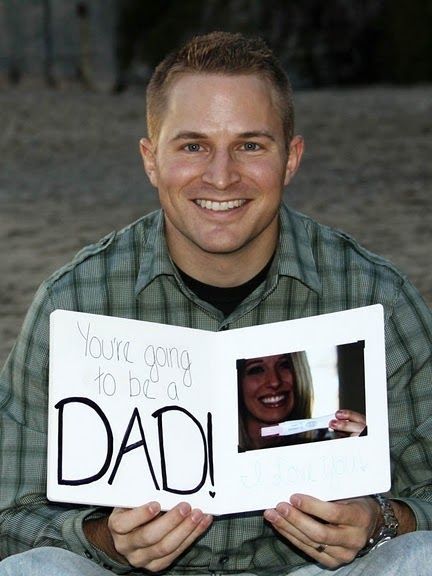 Have him get the mail…
This is what I did for my husband. I stuck the book "What to Expect when you're Expecting" in our mailbox along with a card that said, "Congratulations, you're finally going to be a daddy!". When he got home I asked him if he'd go get the mail. We had been trying for over a year and he totally cried. ?

Who's Gonna Be A Daddy Shirt by Rockabybabys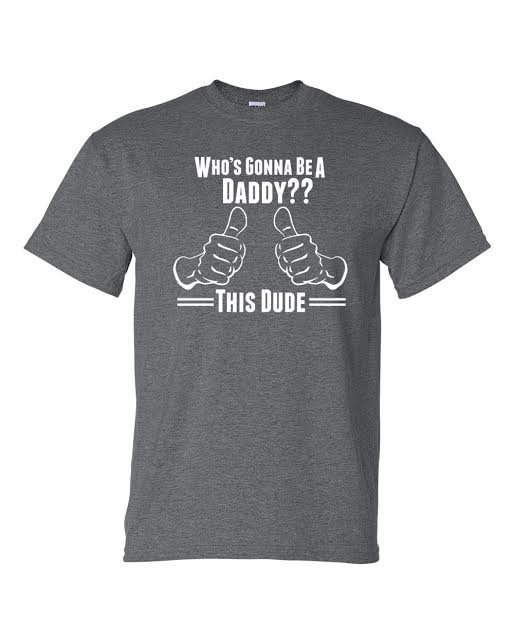 As a sidenote, If you're a paranoid parent like me, and looking for a baby monitor, I would 100% recommend getting the Owlet. When I first heard of the Owlet, my first thought was, "Another baby product no one needs." Until my friend had a really scary experience with her baby and was alerted by her Owlet–now it's my number 1 recommendation for new moms. It's a baby heart rate monitor that monitors your baby's heart rate and oxygen while they sleep and alerts you if your baby has abnormal levels. If you're thinking of getting a baby monitor, I highly advise you get this instead (or get both). But if you can only get one, get the owlet. A baby monitor won't do you any good if you are fast asleep, but an Owlet will alert you if baby stops breathing.
Use this image below to pin these ideas for later: