I have been thinking about this post for a long time. I have been trying to process my scattered thoughts into something tangible. The past month has been a whirl wind. I have felt every emotion possible. When I think of things that I have witnessed and experienced, I find it difficult to express. To start off easy, I had the amazing opportunity to travel to Ghana, Africa for a 2 week humanitarian medical mission. The experience I had, the emotions I felt, are so much more than what I can actually put into writing.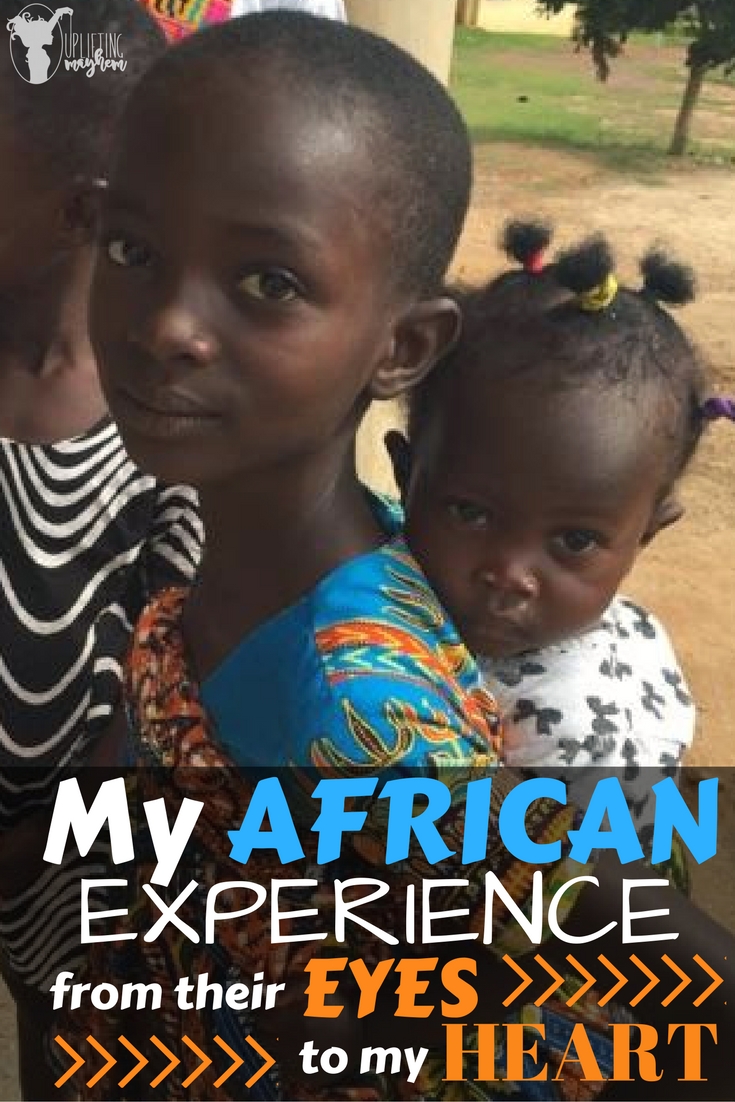 I have had opportunities to travel all over the world. Places like Central and South America, Europe and Asia. I have seen poverty, witnessed heartbreaking situations, but nothing prepared me for the poverty I witnessed in Africa. There were many times where I found myself struggling to breath. The first full day that we were in Africa, a local tribe threw a celebration for our medical team. This celebration is called a Durbar. We were welcomed with traditional African music, pounding drums, the chief and chief council dressed in traditional tribal gowns. umbrella holders and the all of the local people eager and ready to greet us. That night I wrote in my journal,
We all walked in a line greeting each person. As we did this I felt such a connection as I looked in these people's eyes. I almost started crying. You could see so much hardship and love. I just wanted to talk with and hug them. They are so grateful, beyond words, that we are here to help them.
I can still see their eyes whenever I close mine. I have never experienced anything like it before. There life has been so completely different from my own. Those eyes showed so much heartache, but yet carried so much love. The next week we were split up in medical teams and sent to different hospitals. We would wake up early, perform surgeries all day, return home late and go to bed. The things that I learned from these people are too many to share all in one post. So to prevent a crazy long post, here are simply 2.
#1 The People of Ghana are Extremely Strong People.
They work long and hard and live to survive daily. It is against their culture to scream out in pain. Never once did I hear anyone cry out in pain. A man had a broken bone that needed to be set and aligned. Before he was given any medication to numb it, the local doctor started manipulating his bone. As you can imagine this is incredibly painful. My friend told me he watched this mans face wince in pain, but not once did he scream out.
Woman carry heavy bins full of food and water on top of their head everyday.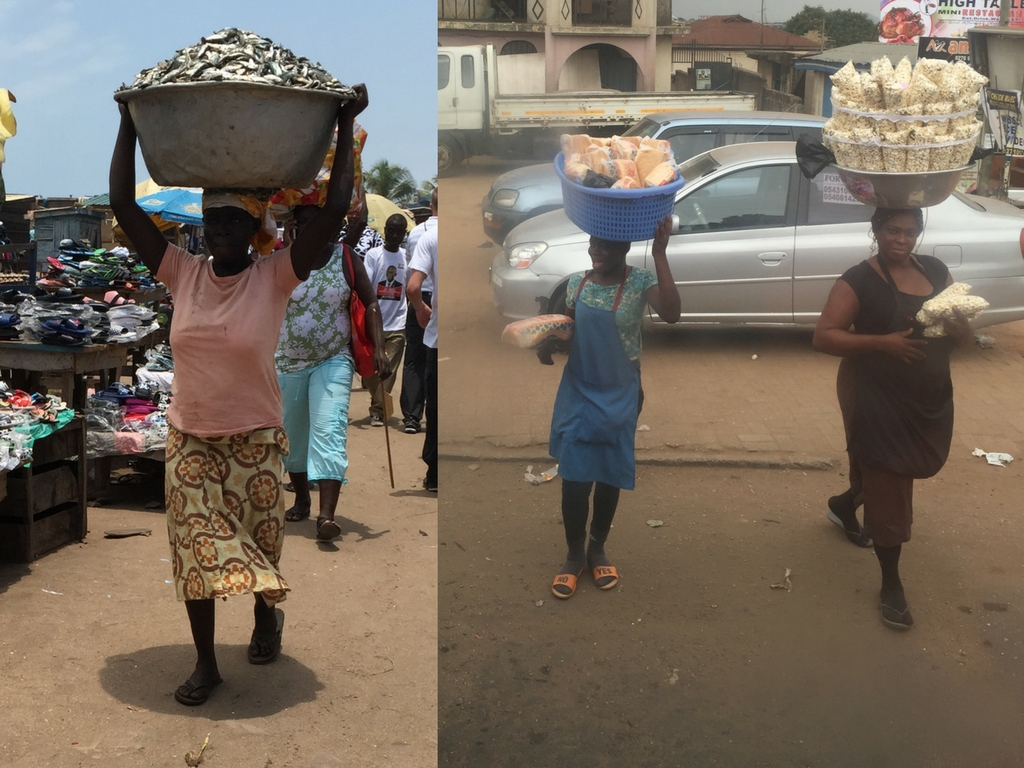 They wrap their babies of all sizes on their backs.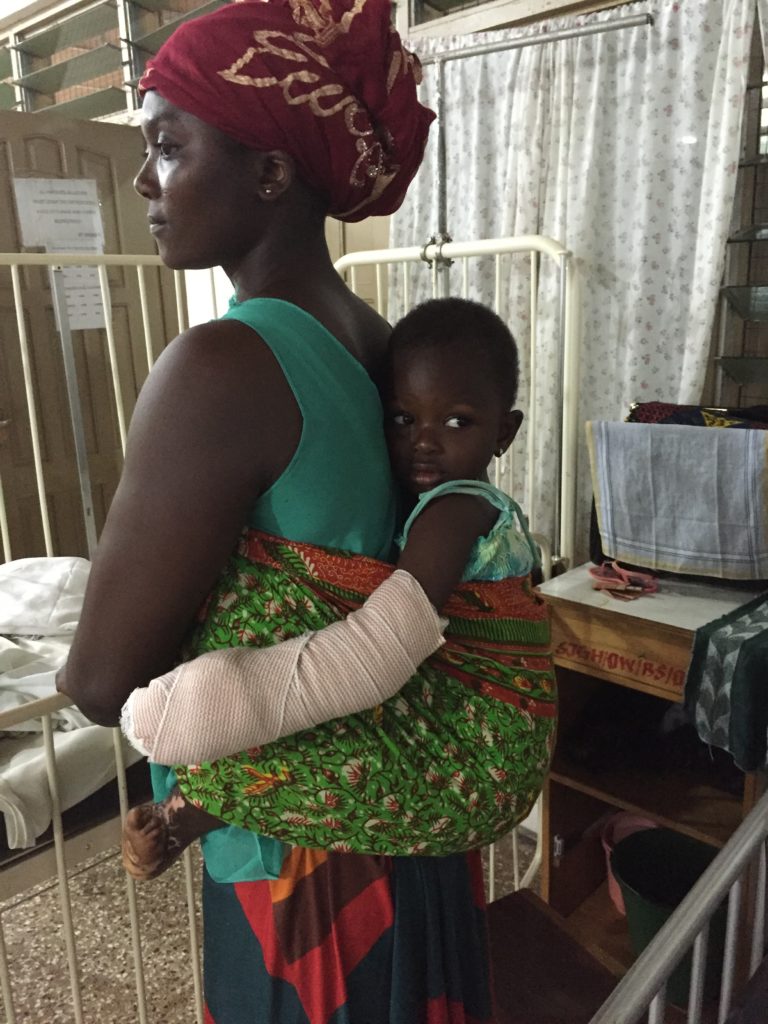 I saw mothers sleeping on cement floors, in old plastic chairs, or just leaning over onto their sick child's bed trying to catch a few hours of sleep.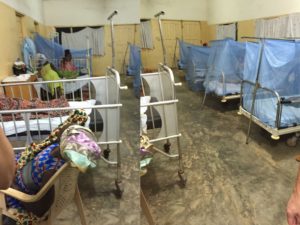 We also had the chance to run a 5k after a long week of surgeries and little food. Many young locals ran with us. After 4.2 long, hot, up and down, humid miles (Ghanaian measuring turned out to be 1 mile too long), we crossed the finish line. We had locals laughing and telling us to hurry. They call white people "oboruni" (sounds like bruni). All of the locals creamed us. We didn't have a chance and many were barefoot or in flip flops doing it. Seriously……strong, tough people!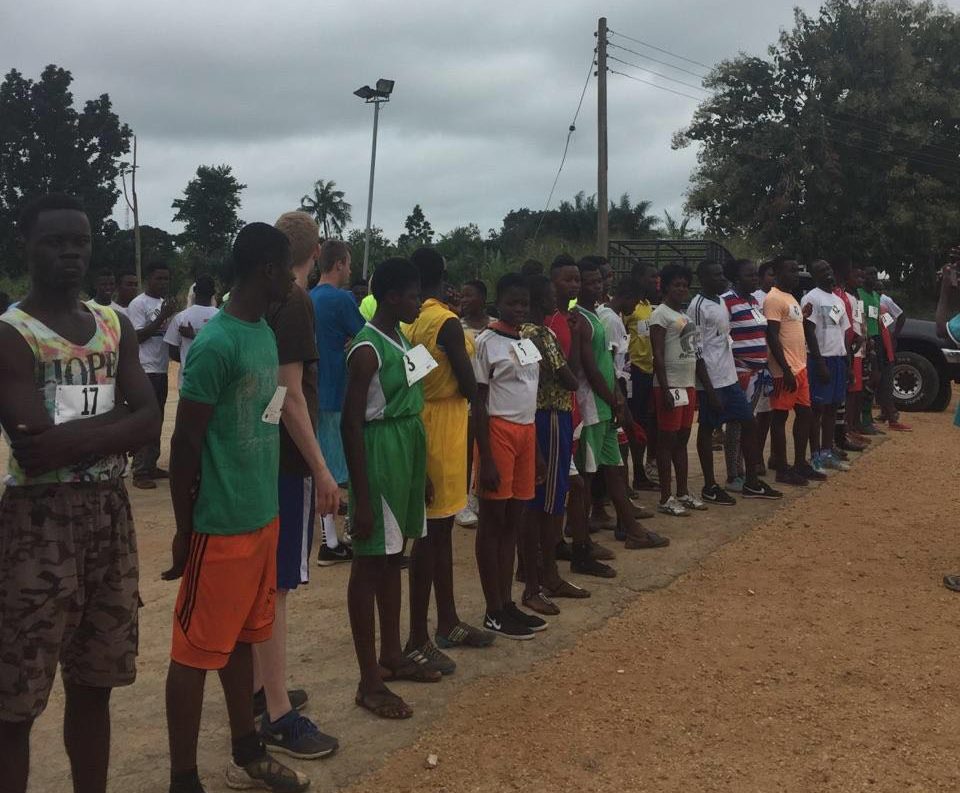 #2 The Love of a Mother is Real and Universal.
I always knew this to be true, but I had an experience that magnified this. As the doctor and I were doing clinic and seeing people, I noticed a mother and her young son following us. She kept whispering to her son and pushing him forward. As we stopped in front of the room we were entering, her son turned around and pulled his pants down. I looked down and saw horrible scarring from his mid-back down to his mid-thighs. We learned that 3 years previously, he had fallen in boiling oil and burned his entire back side. This made it difficult and painful to have a bowel movement from all of the scarring that occurred. I stood there and watched this mother when she was told that there was nothing that could be done.
This mom did the only thing she could do. Her eyes filled with tears and she slowly nodded her head. She was strong! She was brave, and my heart broke in tiny pieces. Truth be told, there was nothing we could do in Ghana. If this 6 year old little boy were in the states, he would have a fighting chance to have a normal life. We have access to the best health care in the world. It never crossed my mind that many, many moms don't have that.
The people of Ghana have touched my life. We went to help them and treat them, but what they don't know is they changed a part of who I am. For this I am forever grateful!