Okay people, I am about to blow your minds. Are you ready? You can have fresh pumpkin muffin batter whipped up in under 1 minute, and your husband will still think you are Betty Crocker. Are you ready for this?
Easy 2-Ingredient Pumpkin Muffins
Two Magical Ingredients. That's all you need.
15 oz Canned pumpkin + 18 oz Spice Cake Mix. (So I guess that would make them Pumpkin Spice Muffins).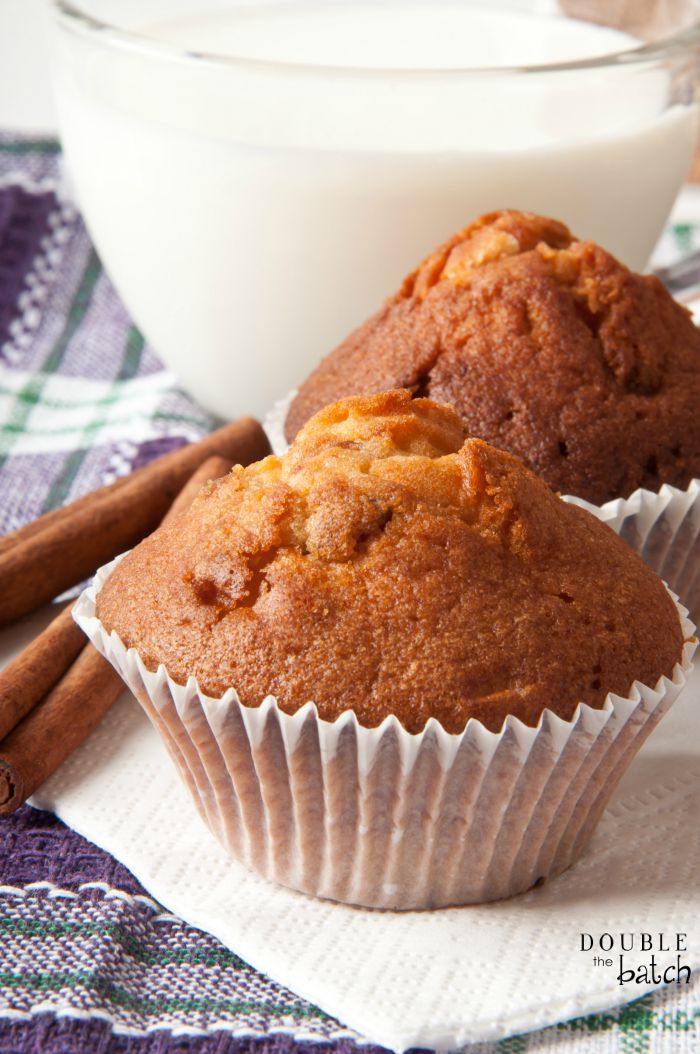 Seriously. That's it.
Mix them together with your mixer until well combined and fill your cupcake liners 3/4 of the way full. The batter will be really thick, so if you want your tops to be pretty, you will need to smooth them out a little bit with a spoon, or add a little water to the recipe until you have the desired consistency.
Bake at 350 for 20-25 minutes.
Customize. The fun thing about this recipe is you can customize these pumpkin muffins in so many different ways! Add chocolate chips, raisins, or nuts for a fun twist, or slab some yummy cream cheese frosting on top!
You could even switch out the spice cake mix for a chocolate one. Mmm…
THIS MAKES AN EXCELLENT FOOD STORAGE MEAL AS WELL! So easy!