What do you give to someone who has everything they need? Gift giving to little children is simple (here is my favorite list of toys for boys), but someone who has everything can be a completely different story. The long saying, what do you get someone who has everything, is alive and well. We recently returned home from a trip to Paris and once again the question of what to get the people watching my kids plagued me the entire trip. I wanted to get something that was useful, especially since items in Europe are not cheap.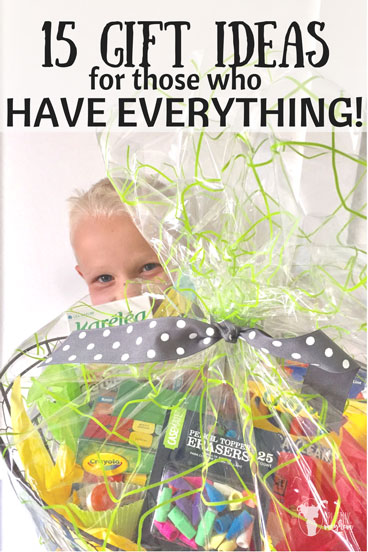 Upon returning home I began brainstorming and came up with this idea that I absolutely loved! Buy them something that they would have to buy to keep in their home. What are some items in your home that you go through and need to buy over and over again. Here are some ideas I came up with.
#1- Stationary basket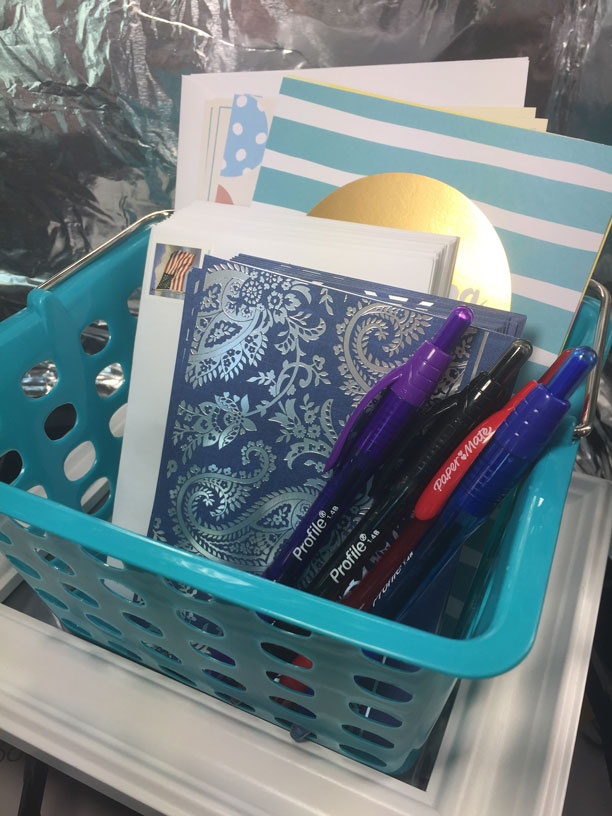 Everyone needs cards, envelopes, stamps, pens. There are many times that I don't have a card when I need it and that opportunity comes and goes. Other times it's Saturday night and I realize there is a wedding reception and I don't have time to go to the store. Perfect! Grab a cute card and place some money in it! I am more likely to send a card to someone if its fast and easy rather than waiting until I get to the store. This gift will be appreciated and more importantly it will be used. I only included a couple stamps because as my mom would put it, "Who sends cards these days anyways!" HA HA
Here are some items you can include:
#2 – Chocolate molding basket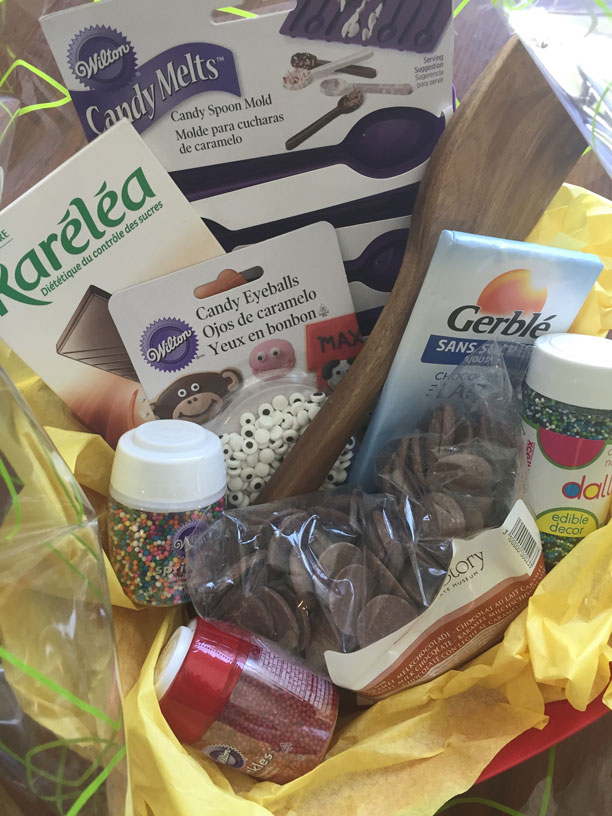 Who doesn't love chocolate? Grab some cute chocolate molds, chocolate melts, sprinkles, and any other items you want to include!
#3 – Gardening basket
If its Spring you can have so much fun with this. You can get seeds, plants, gloves, garden spade etc. Seeds are something you need to buy every year! This makes a great gift basket idea!
#4 – Apples/Carmel Basket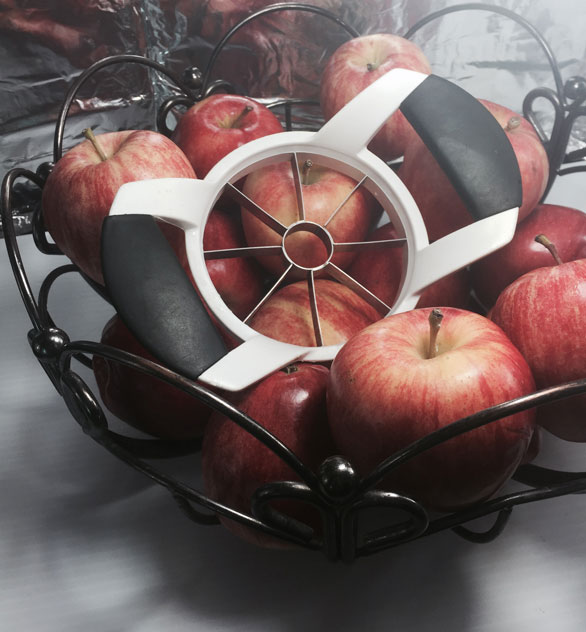 Get a cute fruit basket, throw in a apple cutter and some caramel and you are set!
Here are a couple things to check out
#5 – Craft Basket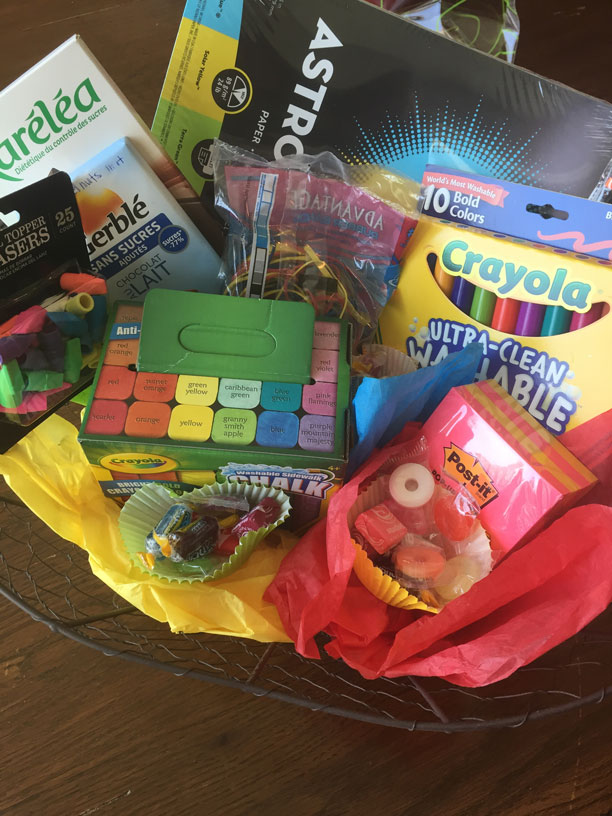 I absolutely love this idea! This is something I am constantly buying! How many glue sticks, rubber bands, tape, erasers, pencils, sidewalk chalk do you go through? Again, something that needs to be replenished often! Another Win-Win!
#6 – Summer basket –
Bubbles, sidewalk chalk, squirt guns, sunscreen.
#7 – Camping Basket –
Bug Spray, flashlight, disposable paper goods, clorox wipes, hand sanitizer.
#8 – S'more Basket –
Graham Crackers, marshmallows, chocolate, roasting sticks
#9 – Hot Chocolate basket –
Mugs, different flavors of cocoa, Mini marshmallows, crushed peppermint candy
#10 – Office Supply Basket –
Envelopes, staples, stapler, different kinds of tape, sticky notes, folders.
#11 – Present Wrapping Station –
Tie together 3 wrapping paper rolls with tape and scissors.
#12 – Dinner basket –
Spaghetti sauce, Noodles, Parmesan Cheese put into a strainer.
#13 – Muffin kit –
Muffin tin, different flavors of muffin mixes, paper muffin holders, frosting decorating kit
#14 – Bathroom/cleaning kit –
Toilet Paper, hand soap, bar of soap, air freshener, cleaning sprays, rags.
#15 – Kitchen basket –
Dish rags, dish towels, dish soap, dish scrubbers, sponges
This list could go on and on. The next time you are at the store, just think of things that you buy often and turn it into a fun gift that you could give. I love practical gifts that I can use and won't just collect dust on my shelf! Good luck!