Let me tell you a story about how I decided to attend college at Utah State University and had the privilege of living for four glorious years in Cache Valley- one of the most gorgeous valleys in all of Utah. There are so many things I love about this place, so when I saw an opportunity to tag along with some of the best #utahfoodbloggers for a little tour of some the amazing things Cache Valley has to offer, I jumped at it! I hope by the end of this post to have you already booking your next vacation to this sweet little spot hidden in the mountains of Northern Utah, because I am about to tell you why a trip to Cache Valley should be on your bucket list. (Don't worry. If a trip to Cache Valley just isn't possible for you, there is a way to get a lot of the goodness I'm about to share with you delivered right to your door. (-: )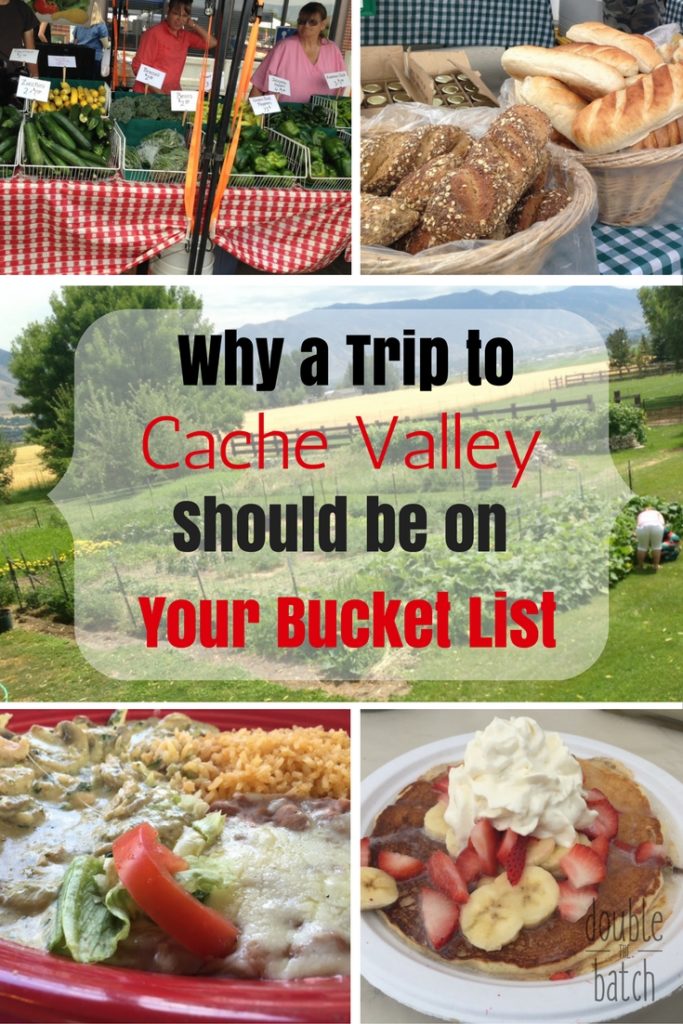 Summer and fall are the best time to come and visit Cache Valley. In fact, if you come in the winter you may think I've sent you to the outer reaches of Siberia because it can get so stinking cold! But summer and fall are beyond delightful, and the harvest season has a lot to do with it.
The Cache Valley Gardener's Market is such a fun way to spend your Saturday morning or afternoon. So many booths filled with amazing produce, yummy foods, and handmade items– you could wander around for hours just in this one spot.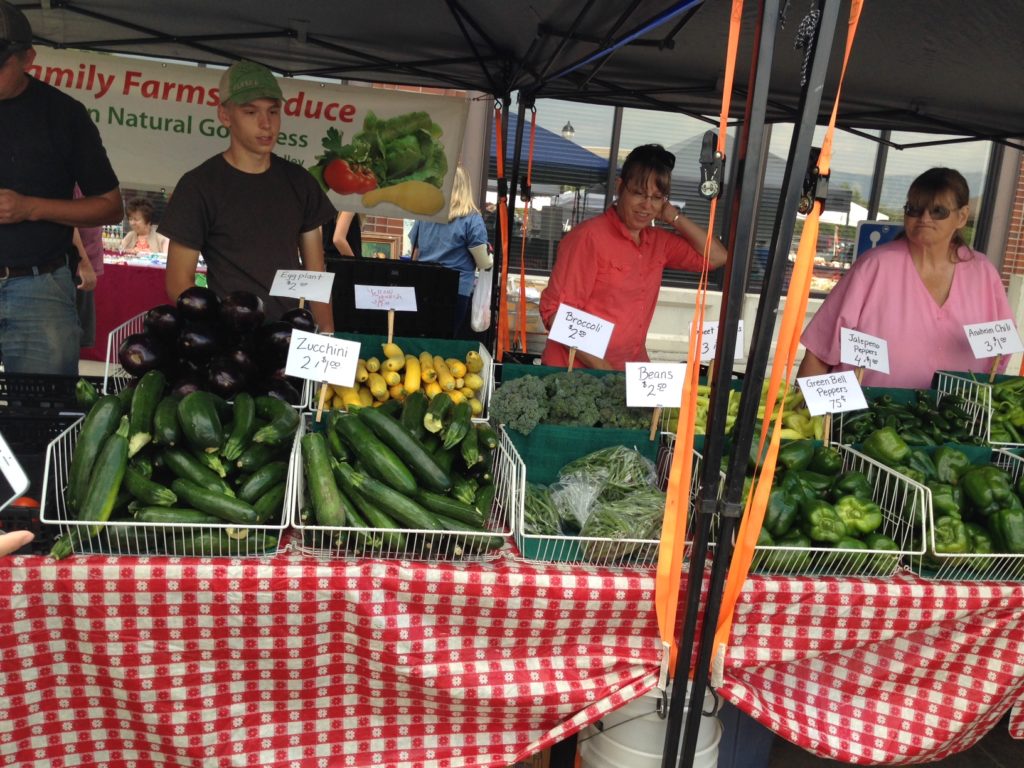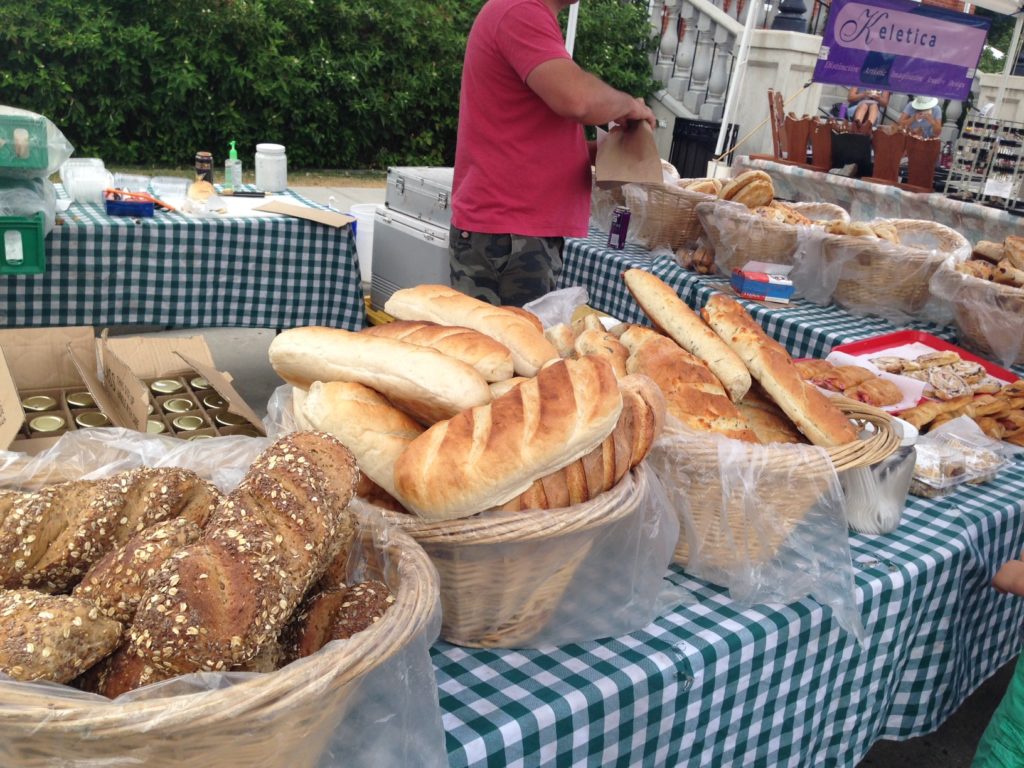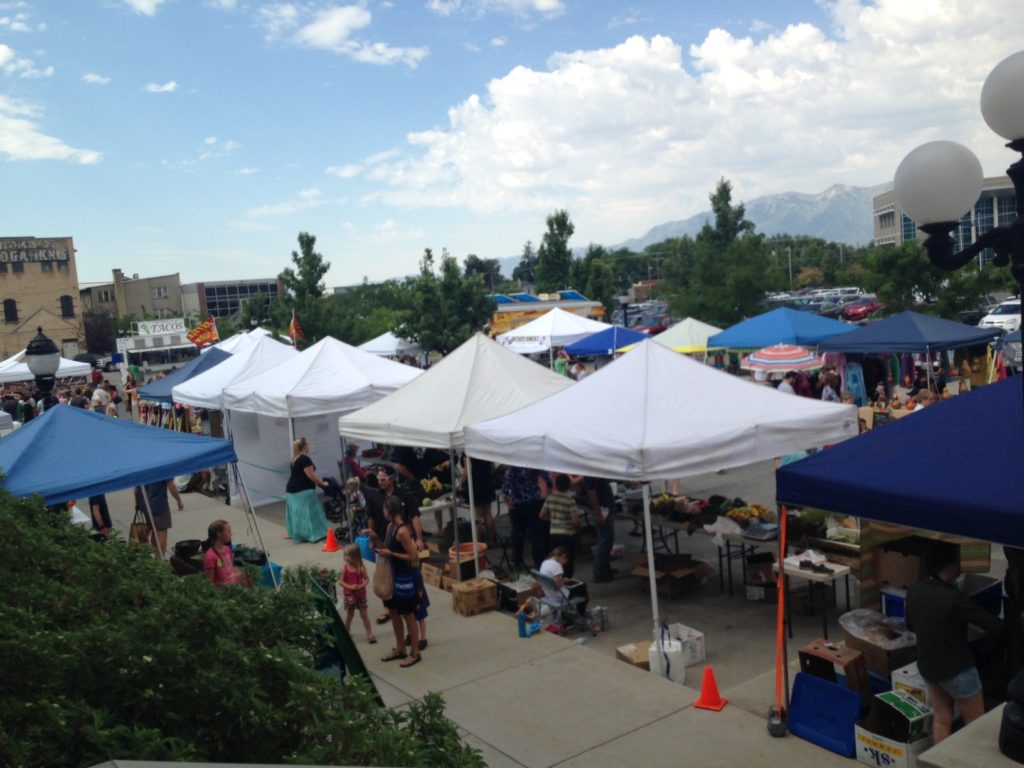 We enjoyed some of THE best pancakes I have ever put in my mouth from Stacked Pancakes for breakfast there! They sell their pancake mix and buttermilk syrup to take home with you and they cater events as well. And good news- if your mouth is watering right now, but you can't make it to Cache Valley. You can buy it online at stacked-pancakes.com. Delish!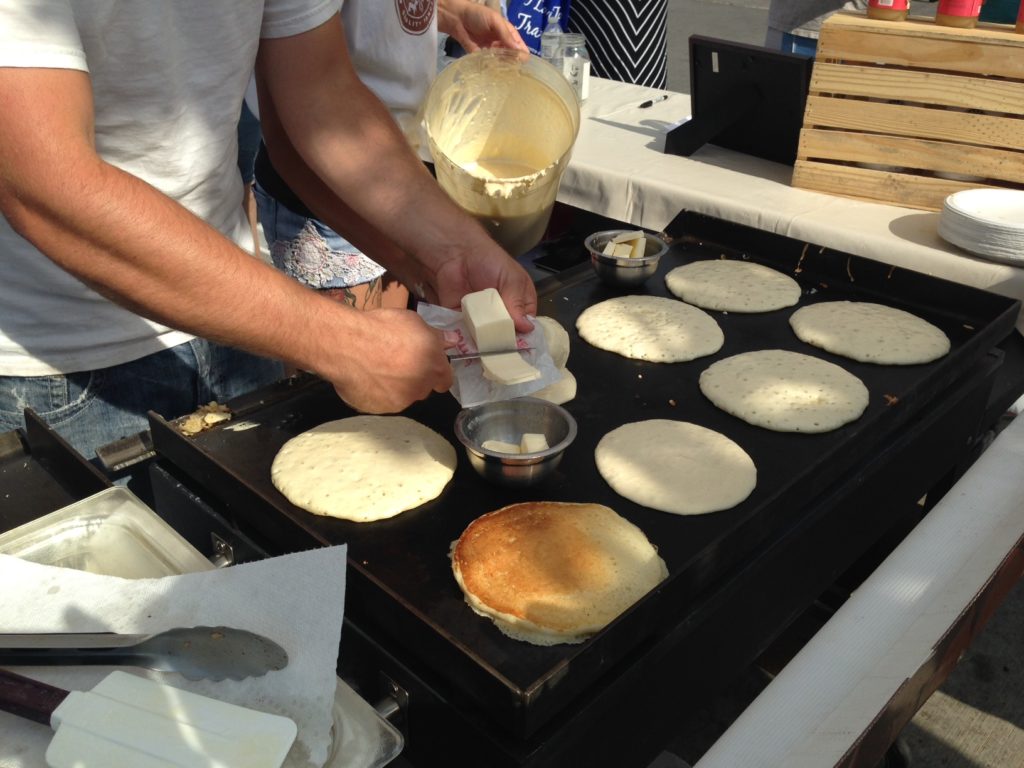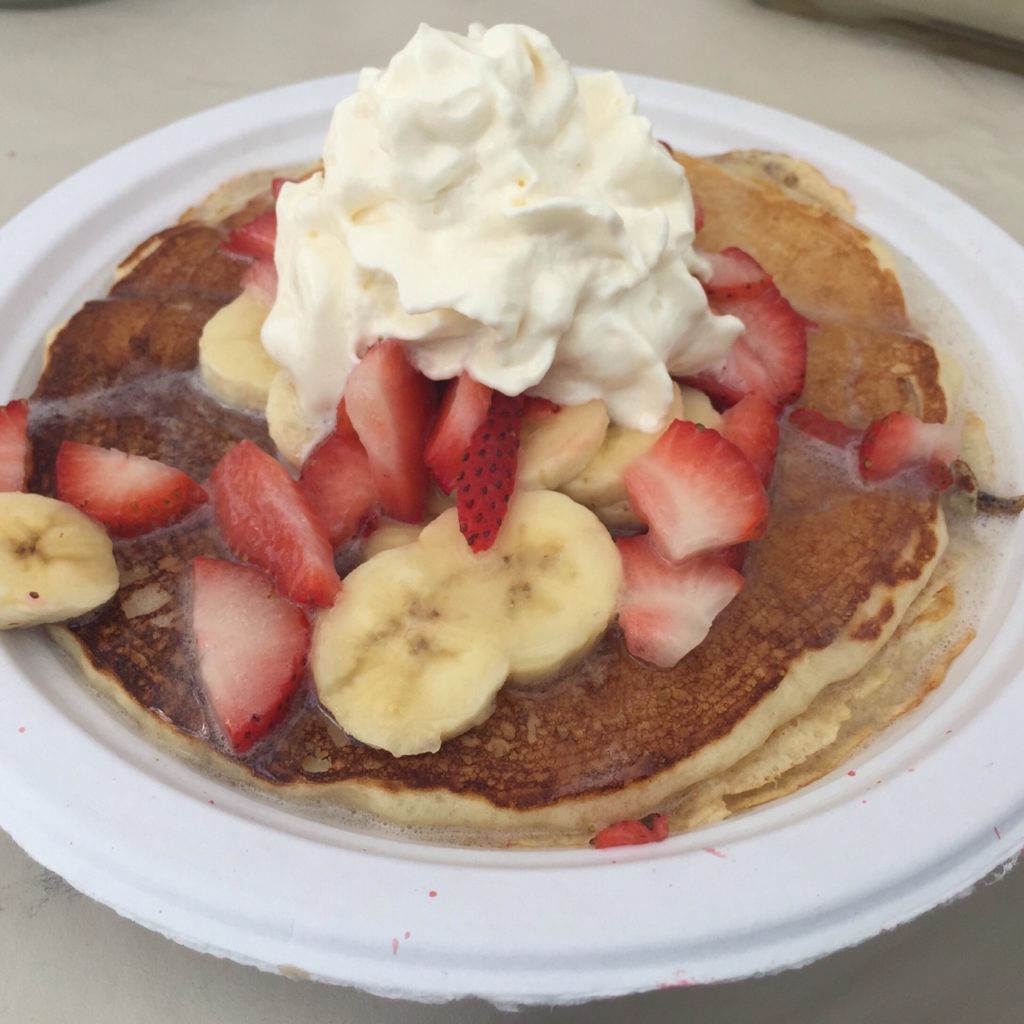 Another gem you need to experience when you come here is the Gibbon's Green Gate Farm. If you grew up in the city and want to get a little taste of what farm living is like, or if you grew up on a farm and love the feel of country dining, make the short drive out to the farm and enjoy a meal at their Carriage House Kitchen. This restaurant is a family affair with farm to table dining where they incorporate the food they raise and grow into a delicious menu for breakfasts on Saturday mornings. Once a month they host a Friday night dinner for those who make a reservation in advance. The setting is so charming in their freshly-renovated, second-story barn dining room, you'll want to eat, relax, and chat for hours in this warm, home-style setting. They also sell their high-quality meats to those who are interested.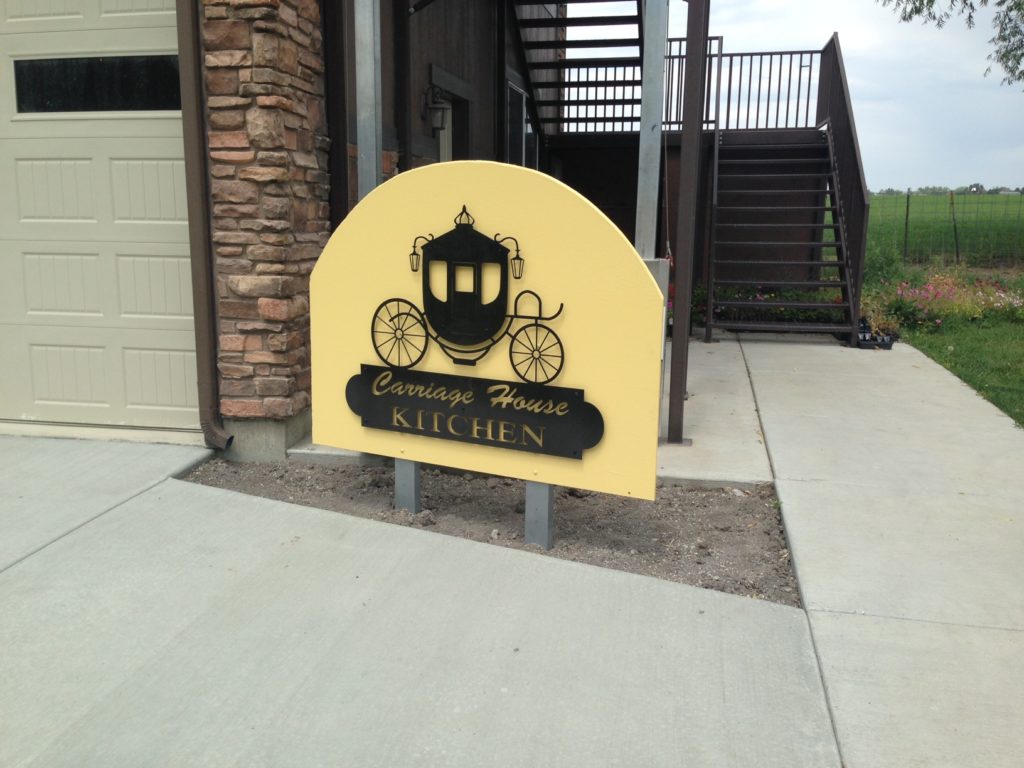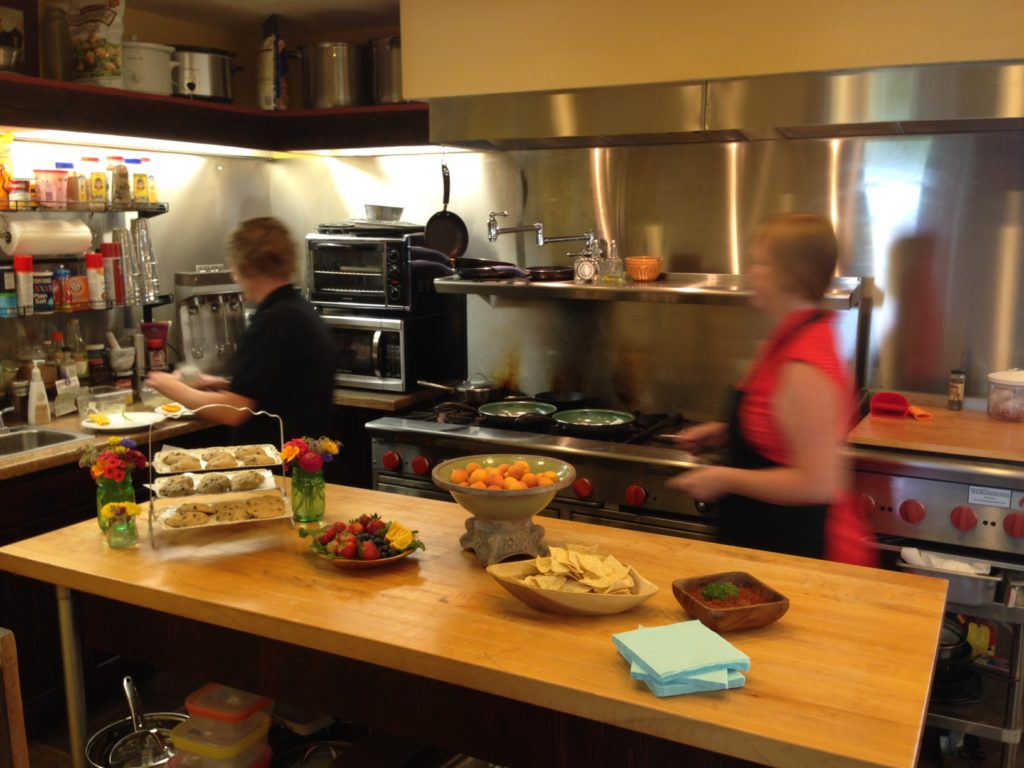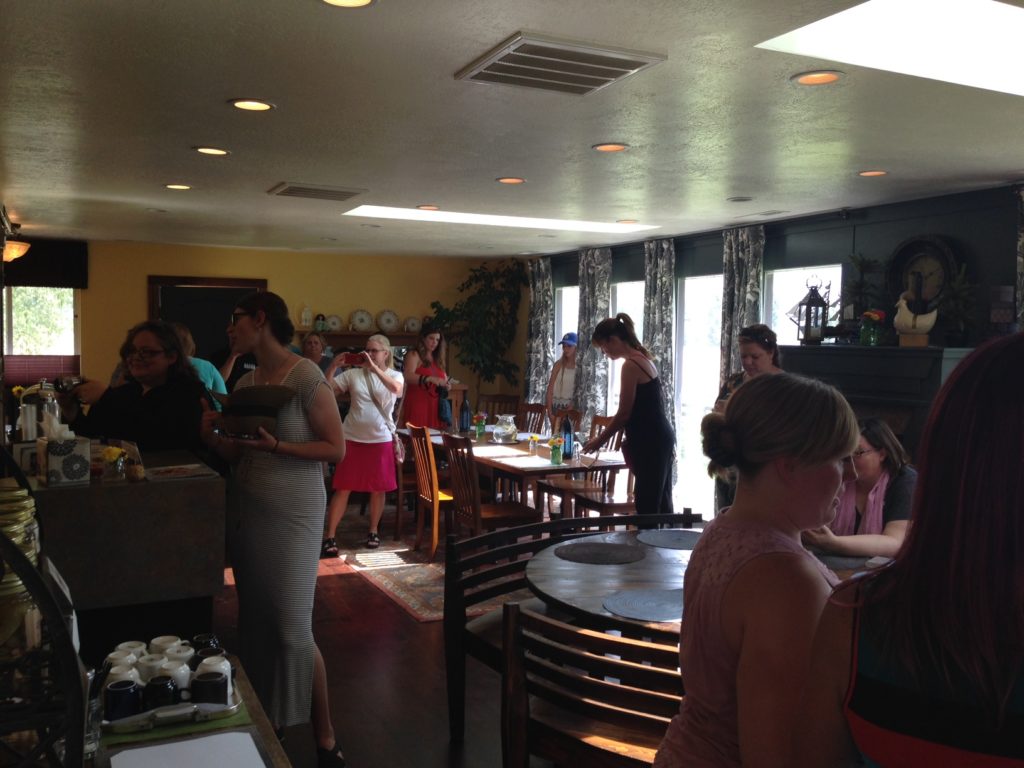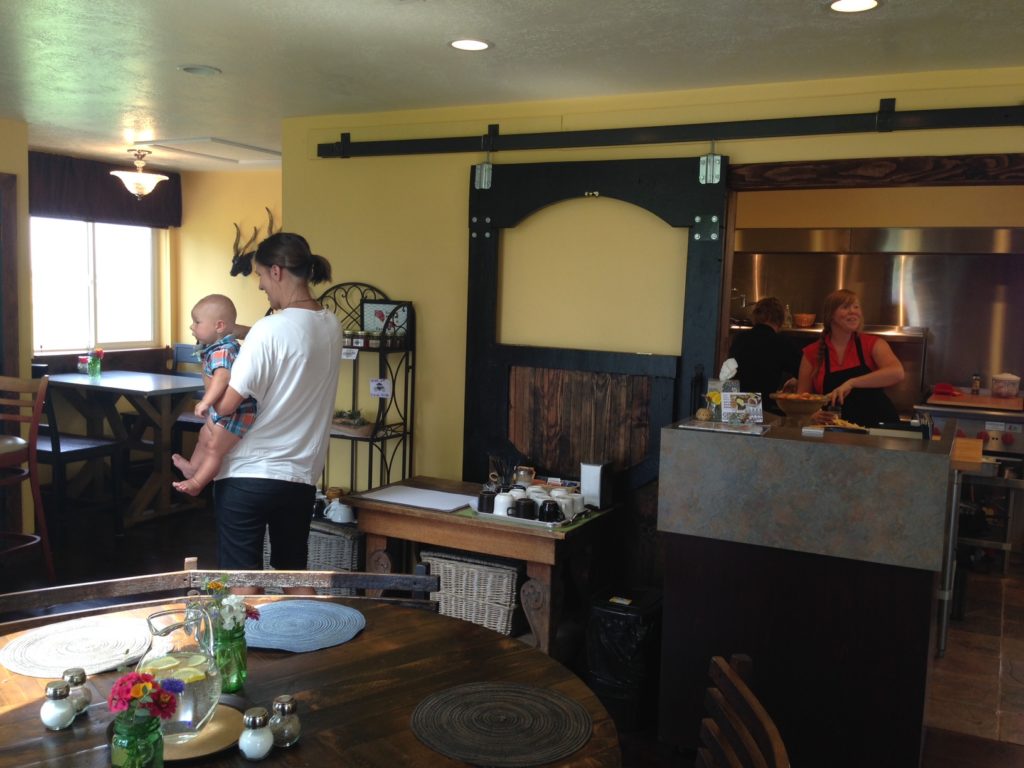 No trip to Cache Valley would be complete without a stop at Cafe Sabor– a restaurant that was opened by Justin Hamilton, (one of my classmates in college) while I was finishing school at USU. It has been one of my favorites ever since because people, there is Mexican food, and then there is Mexican food. Justin just takes it to a whole new level with flavors you will be craving ever more. Their Pollo Durango is my absolute favorite and my husband thinks their Horchata is the best he's ever tasted. Do not miss eating at this train station-turned restaurant while you are in town. It is one of the best Cache Valley has to offer.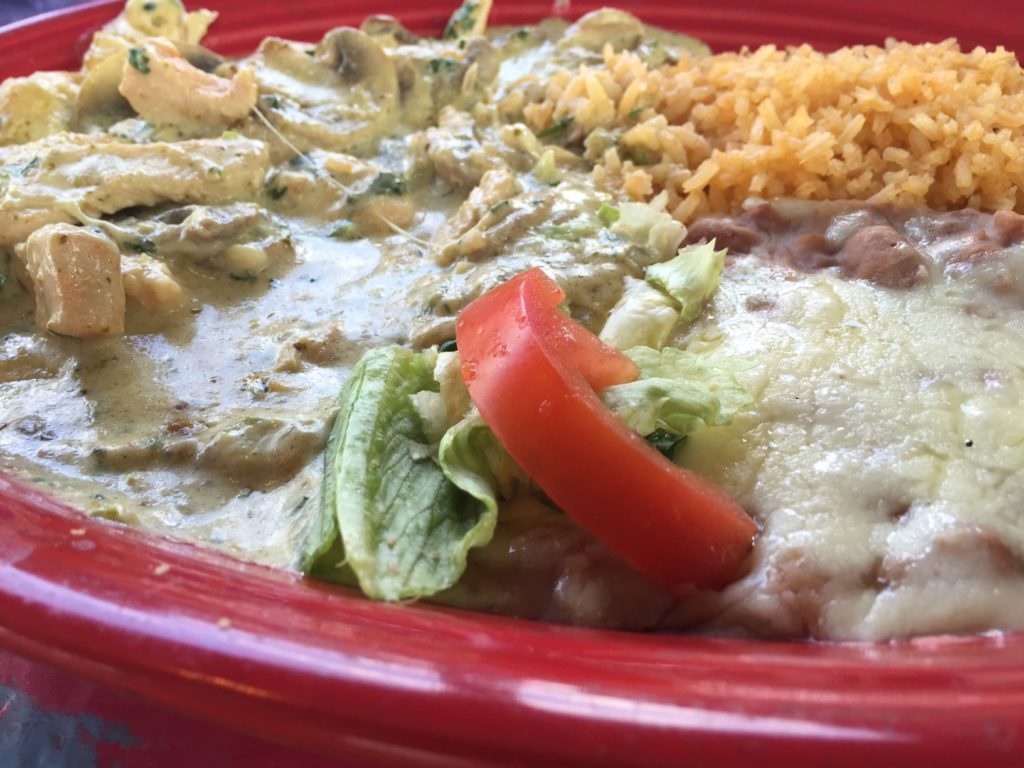 While on this tour, I got to meet first hand the owners of a couple of companies who are doing amazing things. One of the them Liz with Butchers Bunches. She has a son with special needs who cannot have sugar. So, she started a business in his name making homemade preserves with no sugar or very little sugar added. They started selling them at the local farmer's market and the business took off from there. Her creative sugar-free combinations can be found all over the country now in many Whole Foods and Kroger stores, or you can buy them online at butcherbunches.com.
If you have made your own jam, you know the ridiculous amounts of sugar most recipes call for, so I was a little skeptical that she could make jam taste good with no sugar added. She focuses on getting the highest quality fruits she can and letting the natural sugar they contain do the work. I was blown away when I tasted her jams! They really are sweet and the flavors are awesome! My favorite jam was called Get Your Guav' On- you have to try it. She also makes interesting combinations you've never seen before- some with balsamic vinegar that are fantastic on a baguette with tomatoes and cream cheese. You just need to check out her site and see all the fun things she's come up with.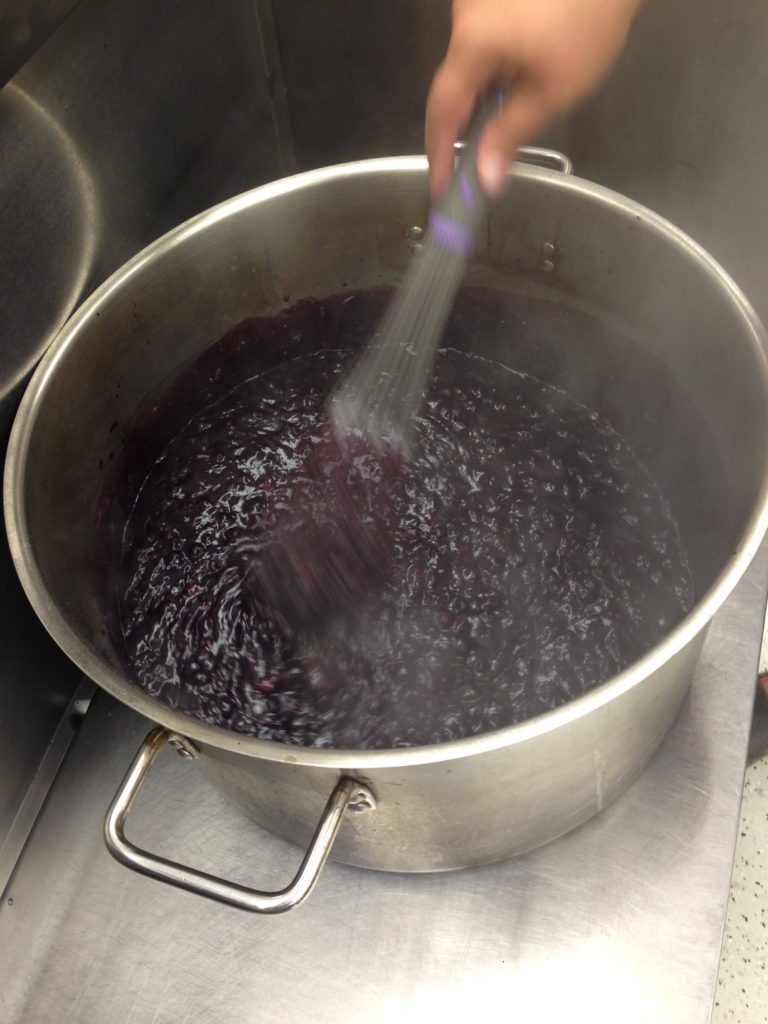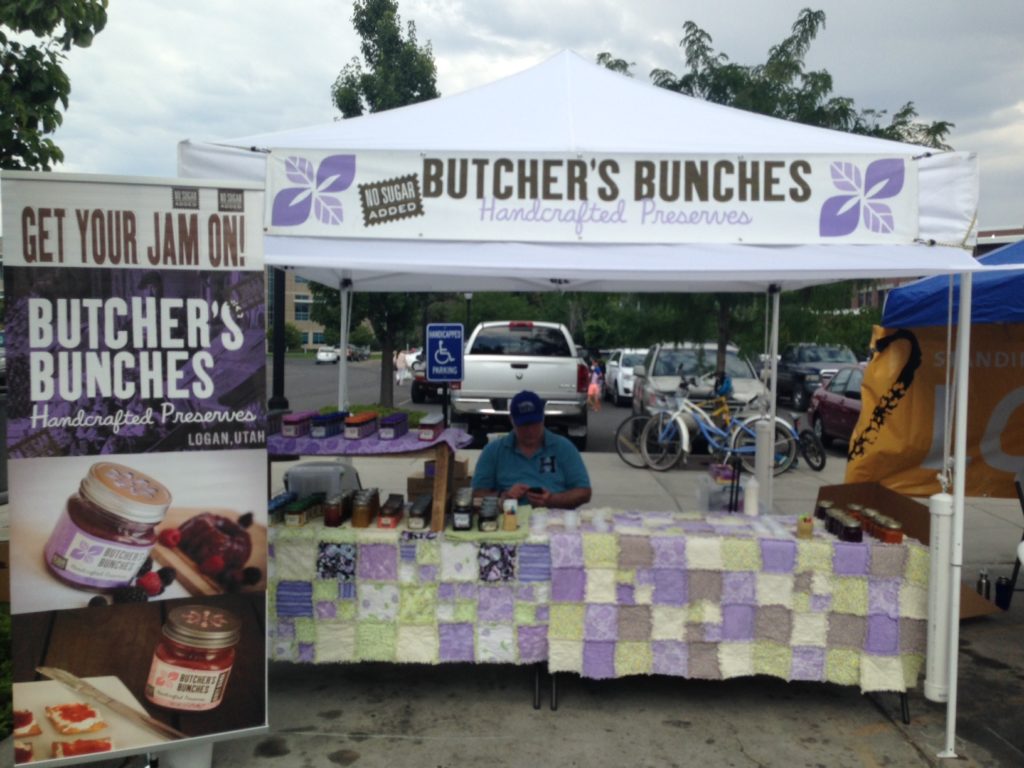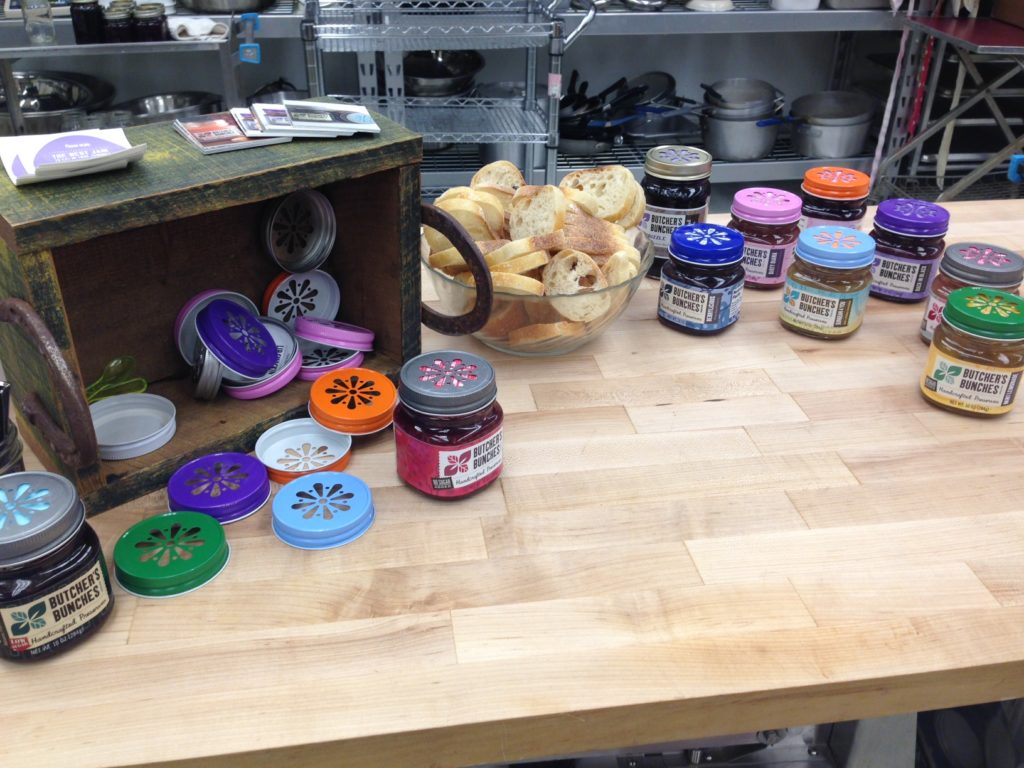 Craig Winder is another local business owner I have to tell you about. He is an attorney, but wanted to find a way to help his kids raise money for college and teach them about business and hard work. I love that! They decided to start a kettle corn company and currently they sell their kettle corn at Utah State Games, so look for them if you attend a game while you are there- Go Aggies! They are also working on creating an online store and selling it all over the country as well. Keep an eye out for KettleCopia- coming soon! Their kettle corn is made of simple ingredients and tastes delicious!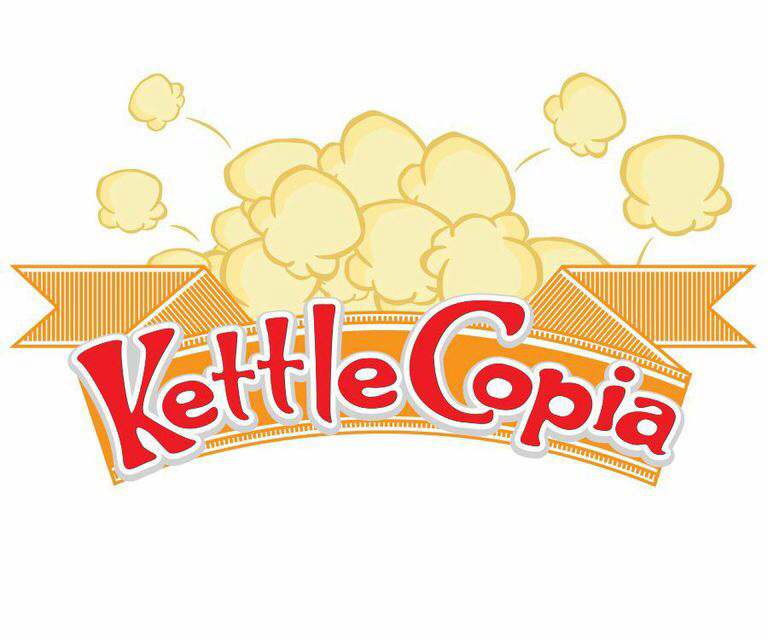 Not only is Cache Valley gorgeous, but it has a rich, local food scene that makes you want to stay a while. My husband and I love going back any chance we get. I've focused mostly on food here, but stay tuned for future posts that cover the arts and recreation opportunities that Cache Valley provides. I hope you get the chance to experience it for yourself!