**Reminder! If you are doing holiday shopping, don't forget to activate your cash back from your Ebates account. This is the time of year when I get the most back (if I actually remember to activate it!) You can install this button on your browser and it will remind you every time you go to an eligible site for cash back! I also highly recommend ZULILY for great deals and discounts on gifts for kids!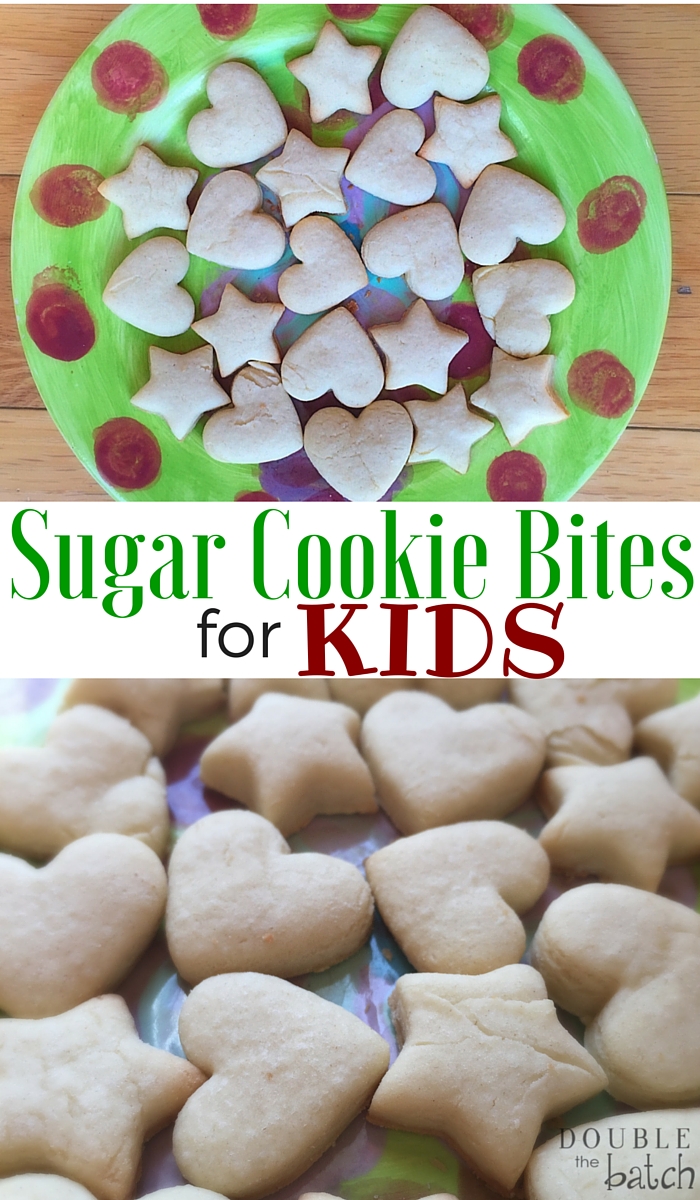 My eleven yr-old is finally to the point where she can do quite a bit of baking in the kitchen without my guidance now. It's awesome to have a second cook in the family! One of her favorite things to do is make cookies and she begged me to let her and a friend make cookies. I was busy with another project so I just gave her a thumbs up and hoped for the best. When she told me she was going to make sugar cookies, I told her that they were a little trickier than other cookies because she would have to chill the dough and also roll it and cut the cookies out. Well, to a 11 yr-old, that just sounds even more fun!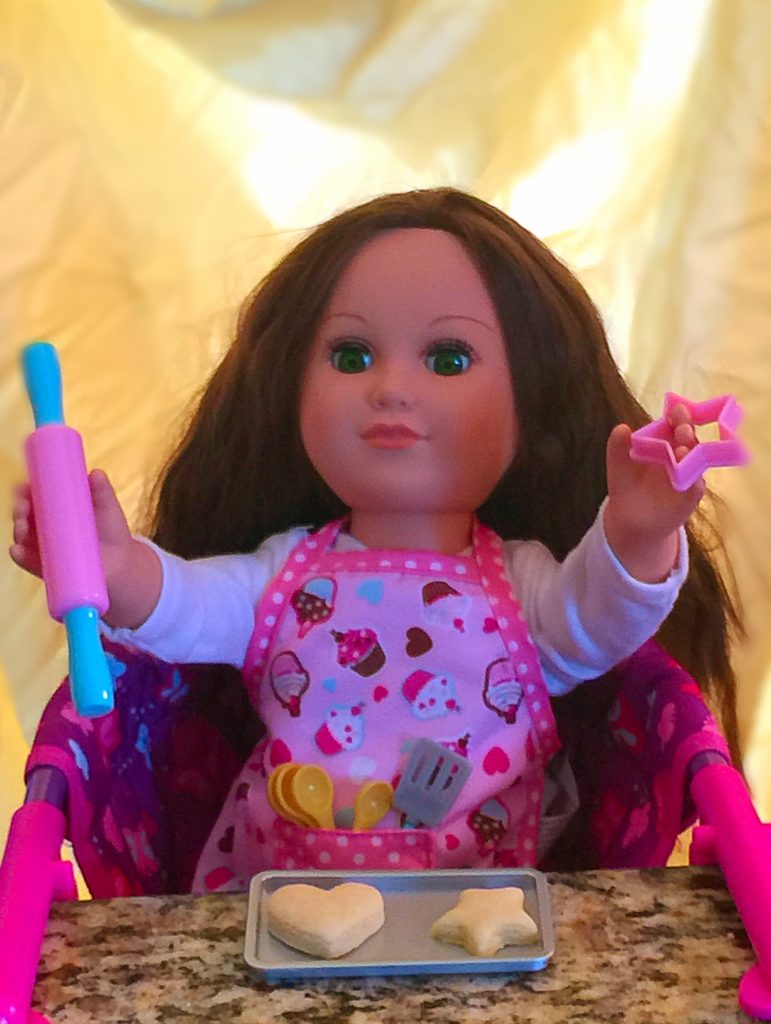 She took it a step further with a cute idea I had never thought of. She pulled out her My Life Doll mini cookie cutters and made Sugar Cookie Bites. They were a total hit with the whole family and the neighbor kids! Everyone was inhaling them like they had never tasted sugar cookies before. It was as if this new 'mini' shape made them taste 100% better. I have to be honest, I had quite a few myself. We didn't even frost them because everyone ate them too fast. I got to thinking that this would be so fun for a neighbor gift or a fun Christmas snack for kids. The cookies take more time to cut out because they are so small, but when you eliminate the need to frost or decorate, it's all worth it!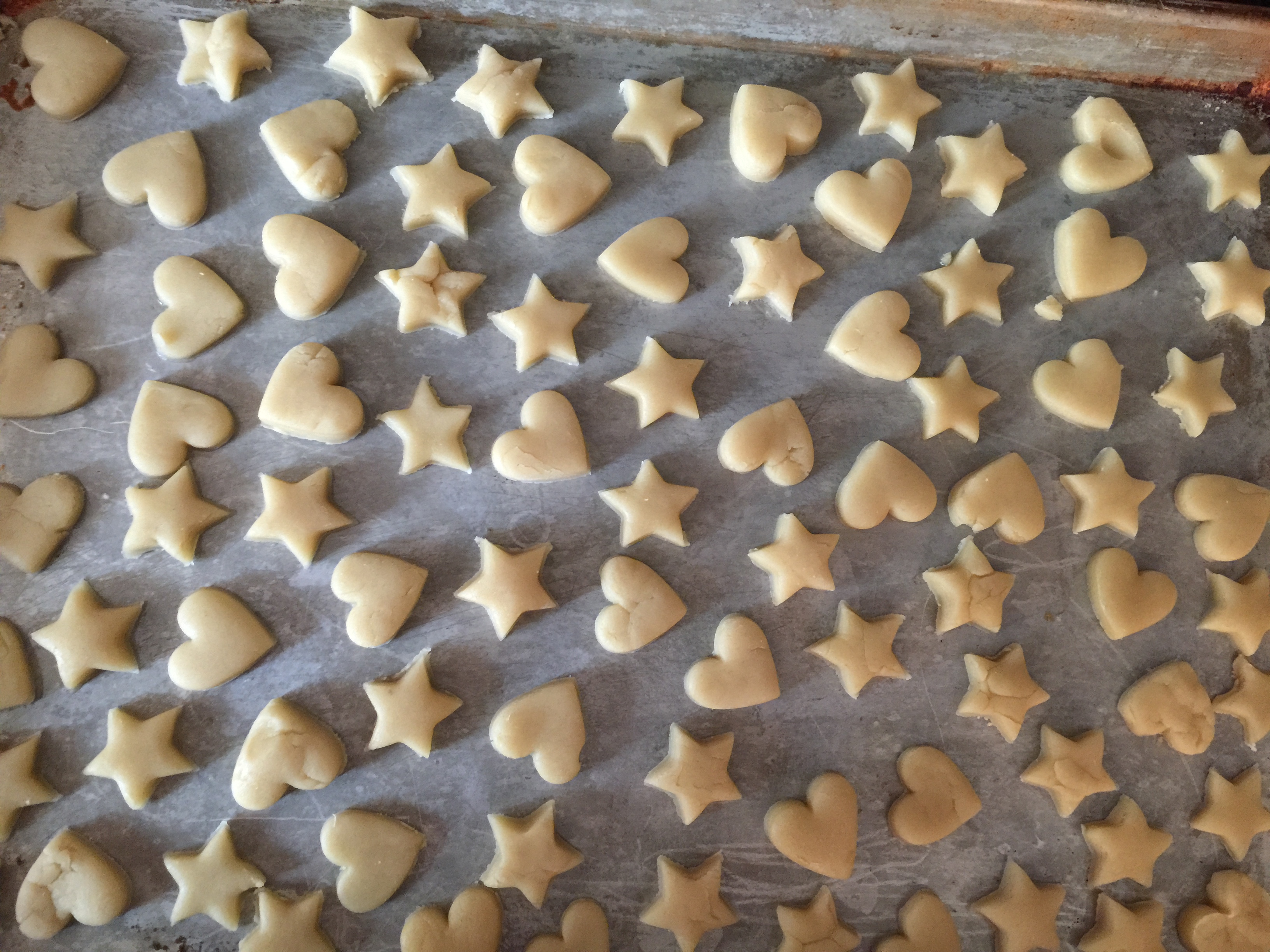 Obviously, you don't need the My Life Doll cookie cutters, they just happened to be what we had. Here are come other great mini cookie cutters that would also work well. I'm including our recipe that we used but you could use your own favorite sugar cookie recipe too!

Sugar Cookie Bites for Kids
Prep time:
Cook time:
Total time:
Ingredients
1 Cup Butter
2 Cups Sugar
1 tsp. Vanilla
2 Eggs
3 Cups Flour
½ tsp. Baking Powder
¼ tsp. Baking Soda
½ tsp. salt
Instructions
Preheat

oven to 350. Cream Butter sugar and vanilla. Mix dry ingredients in separate bowl then add slowly to wet ingredients. Chill for 1 hour (or overnight). Roll out dough on floured surface ¼ to ½ inch thick.Place on an ungreased cookie sheet (I like to use parchment paper) and

cook

for 7-9 minutes. (check often because these are so small, they take less time to cook. You want to pull them out BEFORE they look done. They will finish cooking on the cookie sheet after you pull them out)