Wassail is the perfect drink for your holiday parties and family get togethers. Simply place the ingredients in your slow cooker and its ready to go when you are!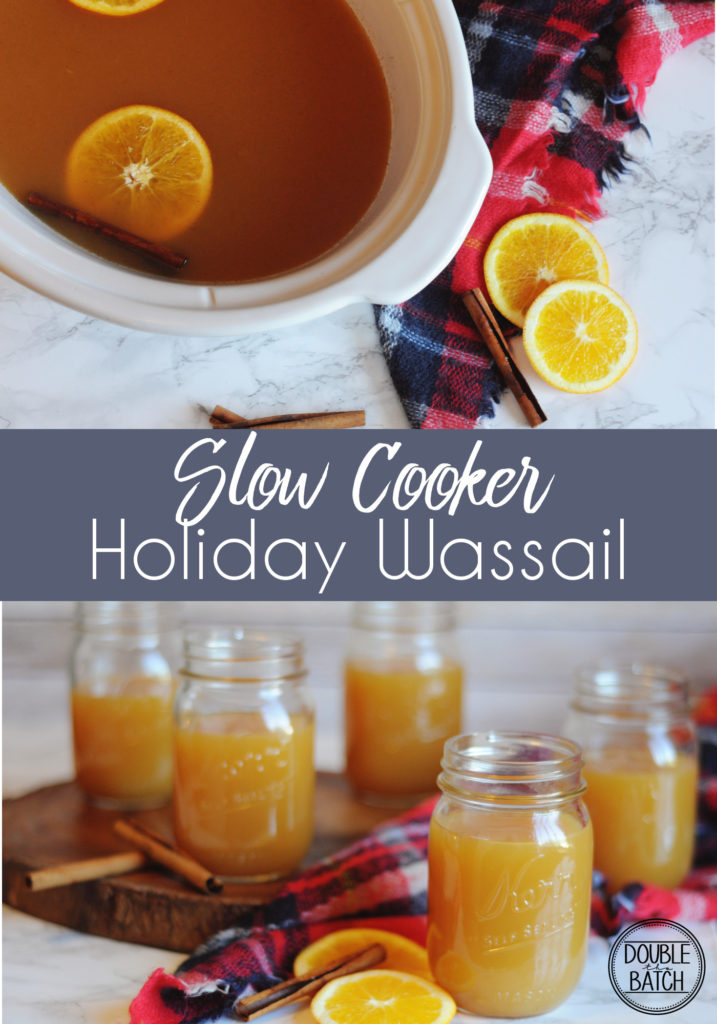 The air changed last week. I went to open the windows at night, like I always do to cool the house down before bed, and the air had that crisp unmistakable fall feel to it. Anticipation of beautiful fall colors filled my mind and I was thrilled to see the slightest turn of yellow in the leaves this morning. Fall is absolutely my favorite season. There are many reasons I love fall, but one of them is the delicious food served at holiday parties. I really enjoy trying new foods brought by guests as well as those traditional recipes family members pull out exclusively this time of year. Wassail is one of those recipes.
 I am sure I've had Wassail before, but the first time I remember hearing it called by the name Wassail was at my first Christmas as a married couple, which was also my first Christmas at my in-laws. My mother in-law had it simmering on the stove top throughout the evening which gave off this wonderful sweet spicy smell. If you have not had Wassail before, the simplest way of explaining it is apple cider kicked up a notch. It's sweet but has a nice spicy tang to it. I've since spent a handful of Christmases at my in-laws and Wassail is one of those traditional recipes I look forward to.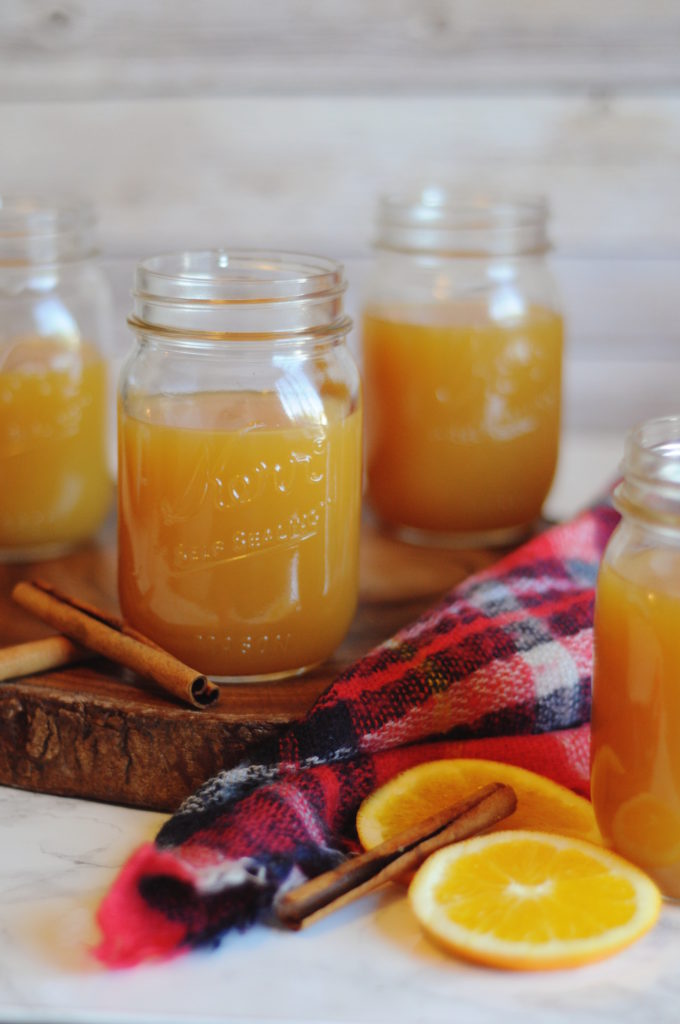 I've adjusted my mother in-laws recipe a bit and turned it into a simple slow cooker drink. This allows you to place everything in the pot and forget about it while you see to all your other party preparations. When your ready to drink simply turn your slow cooker to "warm" and you'll have a tasty hot holiday drink for the rest of the evening!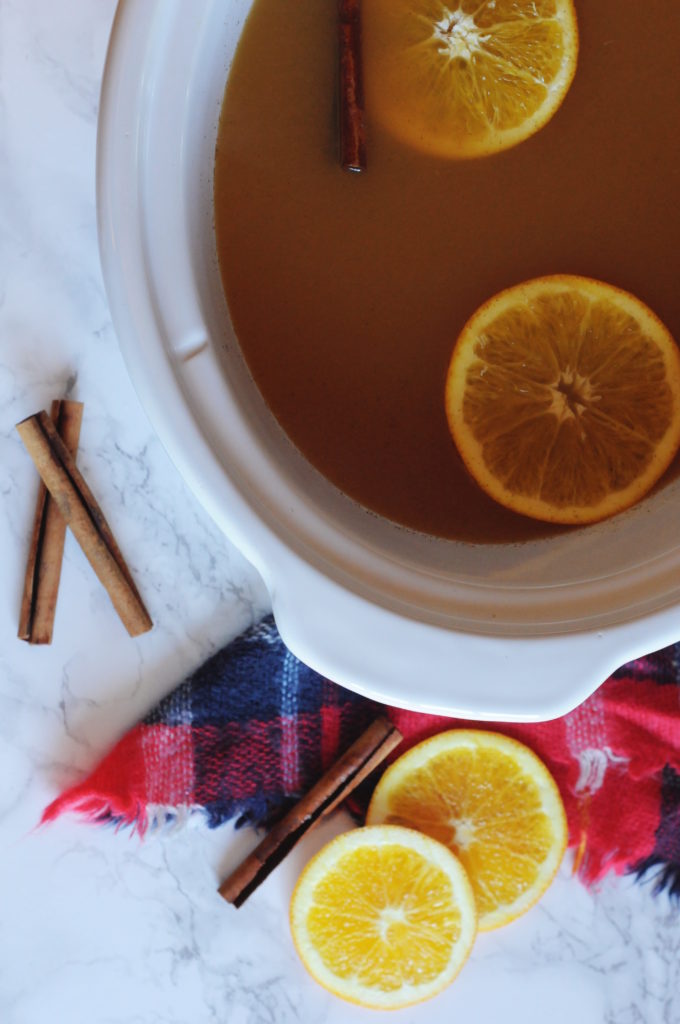 Slow Cooker Holiday Wassail
Sweet warm apple cider with a spicy tang. Great for parties or family get togethers.
Ingredients
¼ tsp Ground Allspice
6 Cinnamon Sticks
½ Cup Sugar
1 Cup Lemon Juice
3 Cup Orange Juice
9 Cup Apple Cider
Instructions
Combine all ingredients in slow cooker and cook on low for 5 to 6 hours or high for 3 to 4 hours.
Stir before serving and turn slow cooker to warm as needed. *Add orange slices for a pretty garnish.