We decided to make our own version of a Flamenco dance paper fan! October is the month we study Spain in the The Well Educated Heart rotation. My little girls loved learning about Flamenco dancers during our study. We looked up pictures of fancy fans and watched videos of Flamenco dancers.
We also read a sweet little picture book, Lola's Fandango (YouTube reading), about a young girl from Spain who learns to dance and performs at the end in a fancy dress with a fan. This led us to learn that Fandango is a form of Flamenco music. I just love following these types of rabbit trails in learning.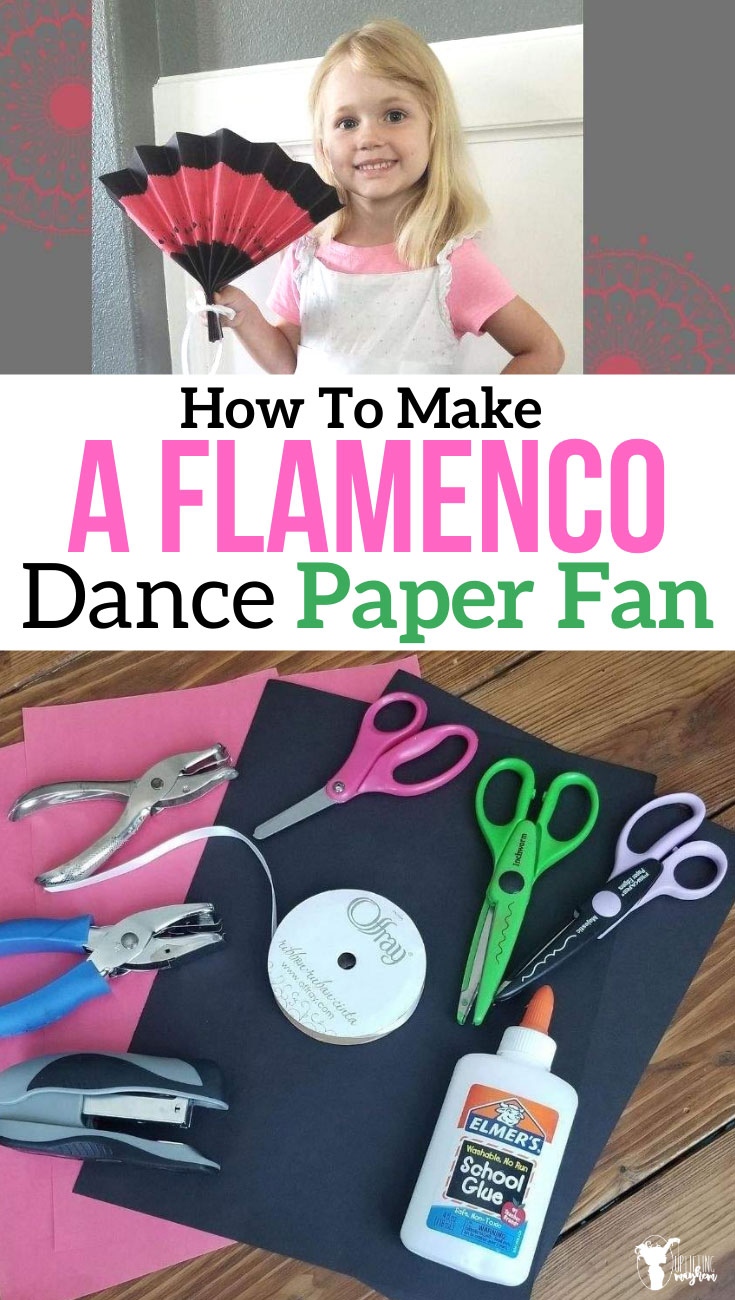 What you need to make

a Flamenco

dance paper fan:
black and red heavy weight construction paper

scissors and a hole punch (decorative scissors and punches are fun if you have them)

glue

a stapler

white ribbon
We chose to use black, red, and white for our fans because those seem to be common colors for this type of fan, but you can use whatever colors you would like.
Instructions to make your own

Flamenco Dance Paper Fan

:
STEP #1 – Glue two pieces of construction paper together to make one long piece for the base of your fan.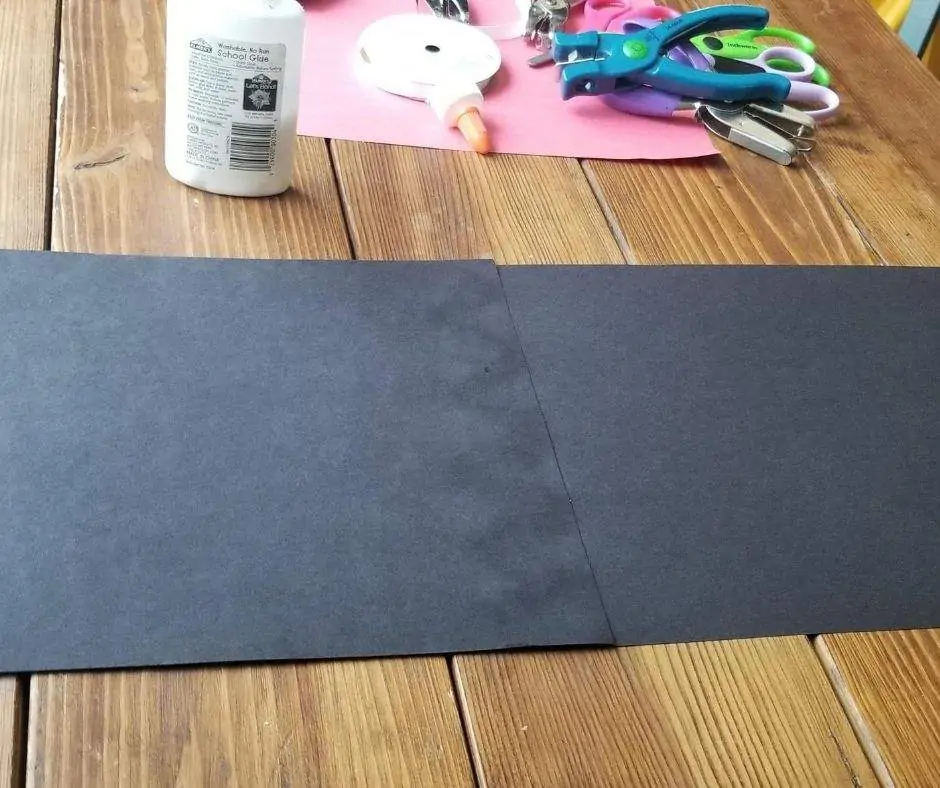 STEP #2 – While your fan base is drying, cut your contrasting piece of construction paper in half. These pieces will act as a paper lace overlay on your fan.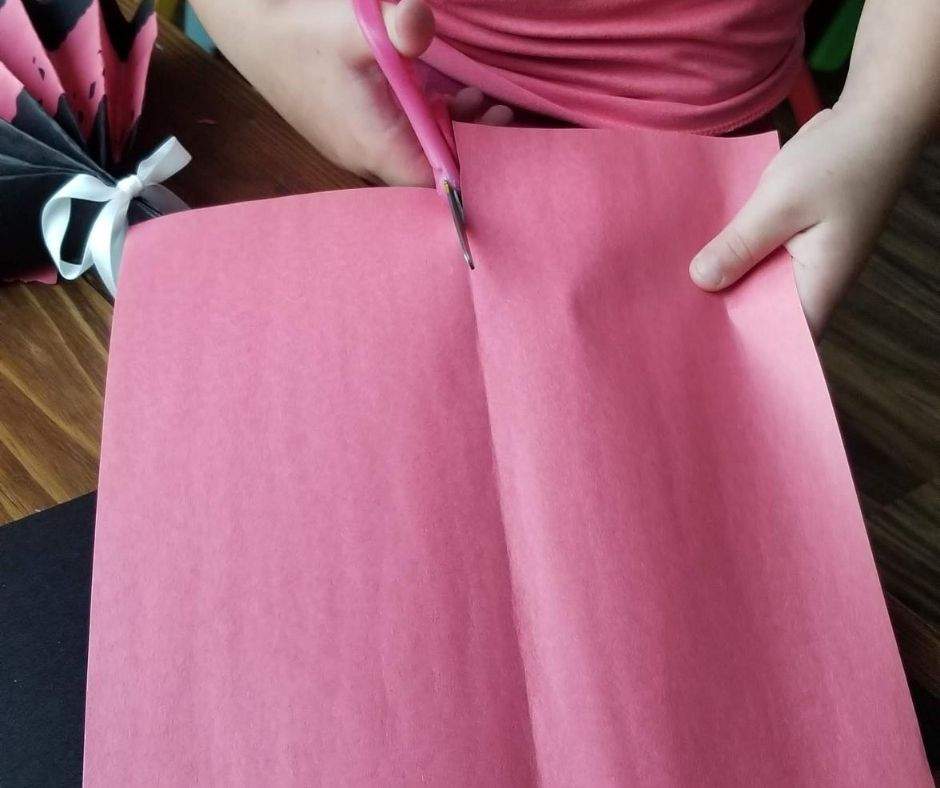 STEP #3 – Use your scissors to make a scalloped edge on your strips of contrasting construction paper. You can free hand an edge with regular scissors or use decorative scissors. Don't worry about everything being perfectly even because imperfections will hide when you fold your fan. We cut both the top and bottom edge of each strip to make it extra fancy.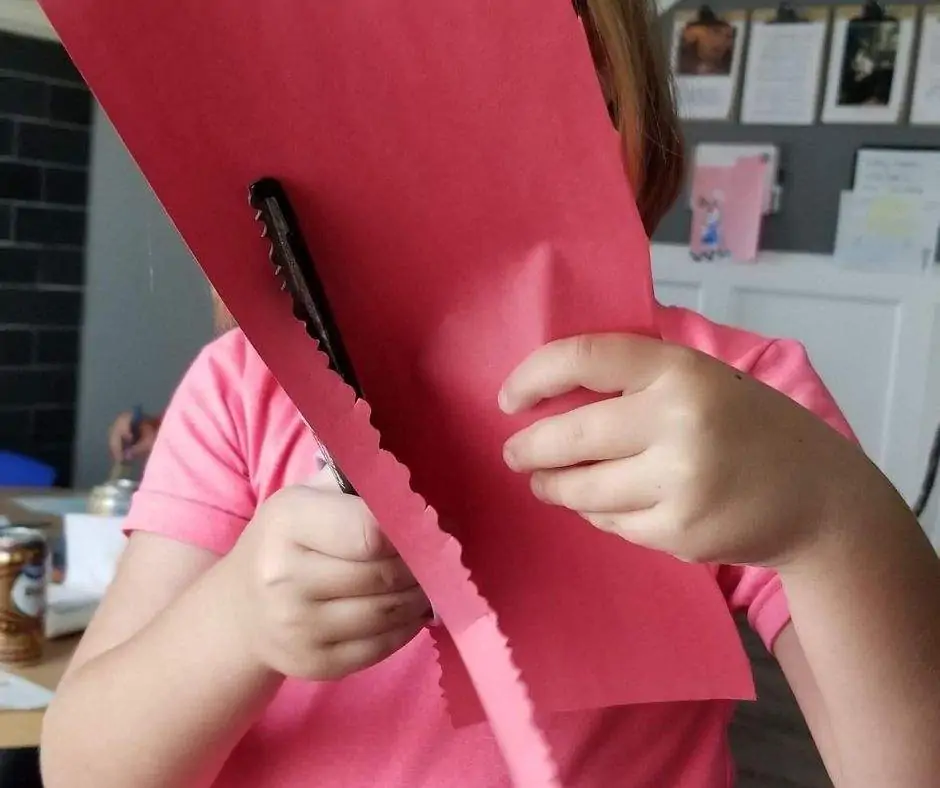 STEP #4 – Use your hole punch to decorate the paper strips. This will allow the base color to show through and give you a lace overlay effect. This can be as basic or as intricate as you like. Have fun with it!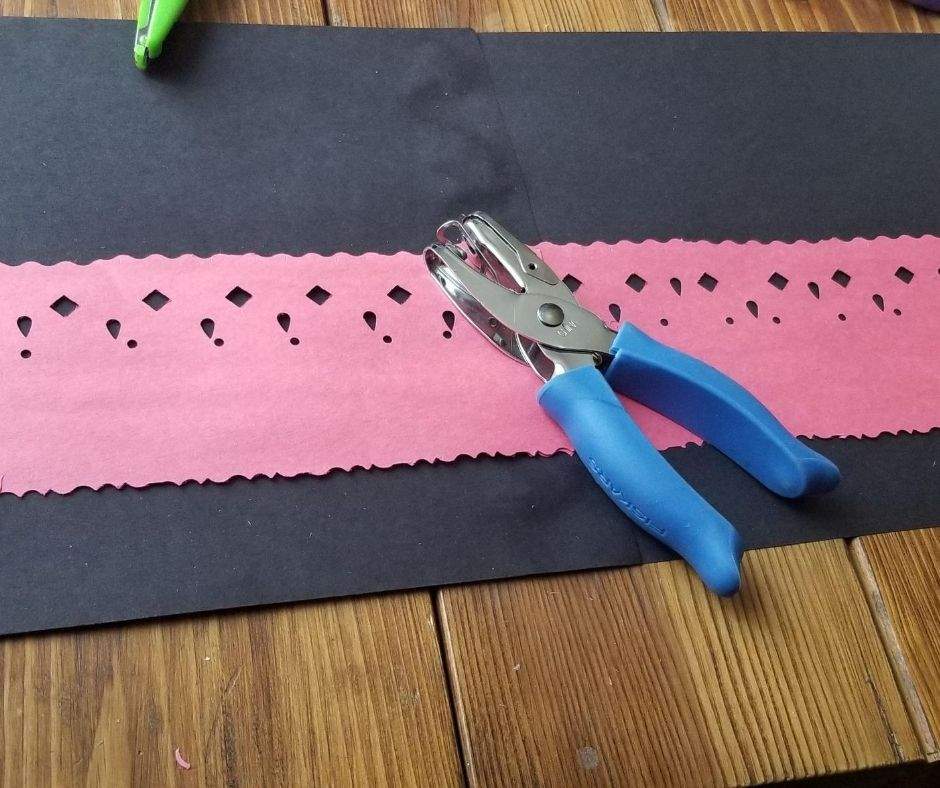 STEP #5 – Glue the punched strips of paper across your base paper. You'll want to leave some room at the bottom of the page so you can staple the fan together and form a handle at the end.
STEP #6 – Accordion fold your fan, pinch the bottom together, and staple it closed.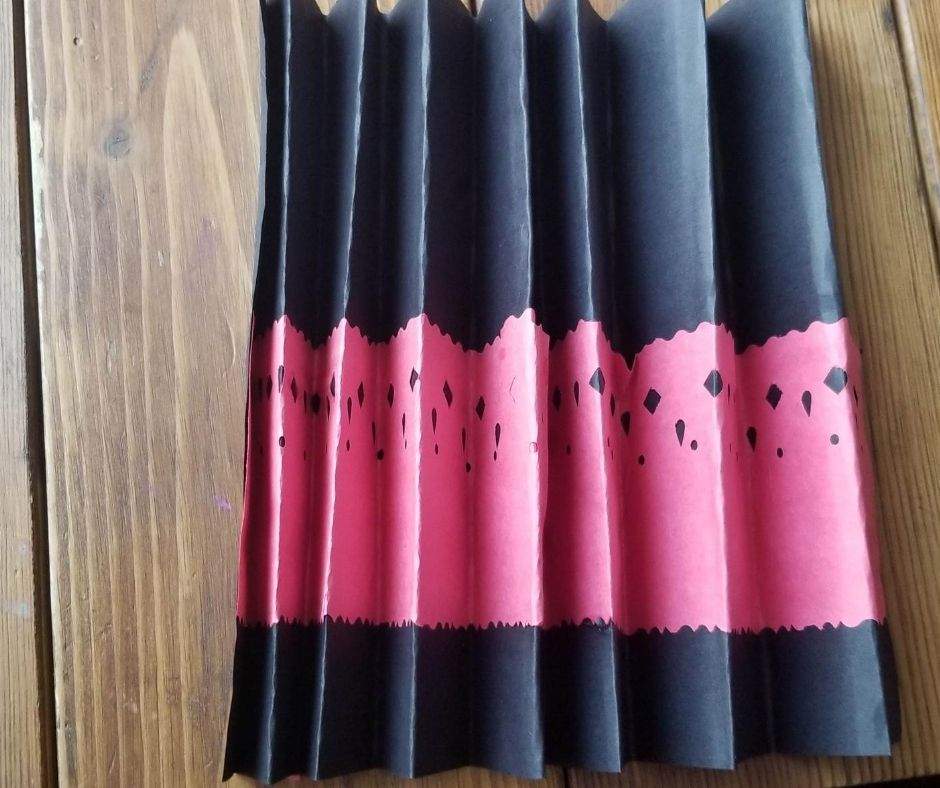 STEP #7 – Add a piece of decorative ribbon on your fan handle for a little extra pizzaz!
Now it's done and ready to dance with.
Thanks for following along! For more great ideas for Month 2 of the The Well Educated Heart rotation, check this post out on the early Colonists and the Netherlands