Confession: I am terrible at documenting my children's lives. Like- I forget even on very important occasions, you know, like birthdays and such, to take photographs. Maybe it is because I was born just before the selfie generation when we used to live life without documentation. Way back when we used to watch precious moments without thinking about getting a pic so we could post it on all our social networks. Back when your parents had a drawer full of film that they were saving up to get developed. And they probably still have that drawer full of your memories that you will never get to see because the technology became obsolete before they got around to developing it. Life was so simple then…
But, I think there is a happy medium between over documentation and no documentation, so I'm trying to be better about capturing some of my children's lives for them to enjoy when they get older. Unfortunately, my phone is my main camera, and as incredible as phone cameras are these day, my kids rarely hold still. So, I just end up with blurry pics like this. Awesome.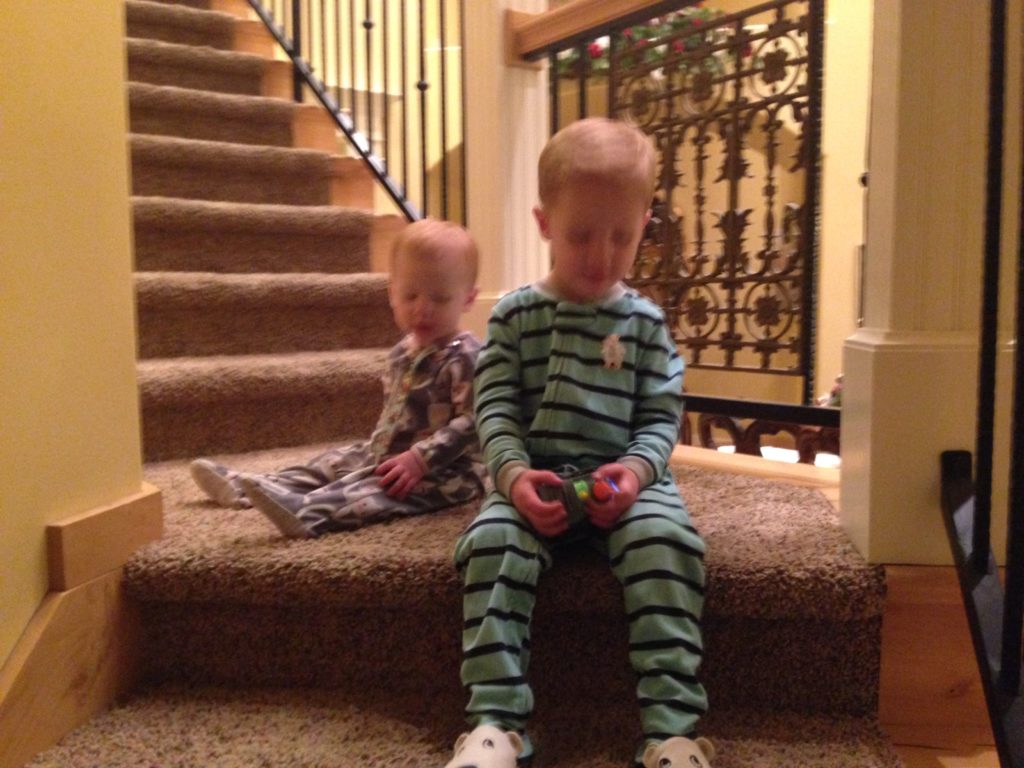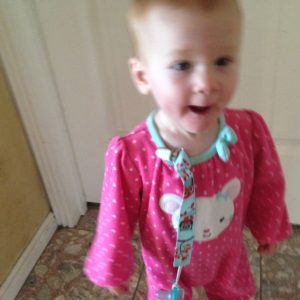 Then, of course, I get desperate and try to re-create the moment to see if I can get them to hold still long enough for me to get a good pic, which we all know just ruins the moment and rarely results in a good pic. And on top of that, my phone is always out of space because it is constantly full of all my failed attempts at photography.
So- what is the best camera to use for photographing busy toddlers? Well, from my research, a Digital SLR camera has some great advantages that you just don't get with a compact digital camera. This article talks about three specific advantages that I think will solve the major problems I have as mom taking pics of my kids– which I would say are moving targets and bad lighting.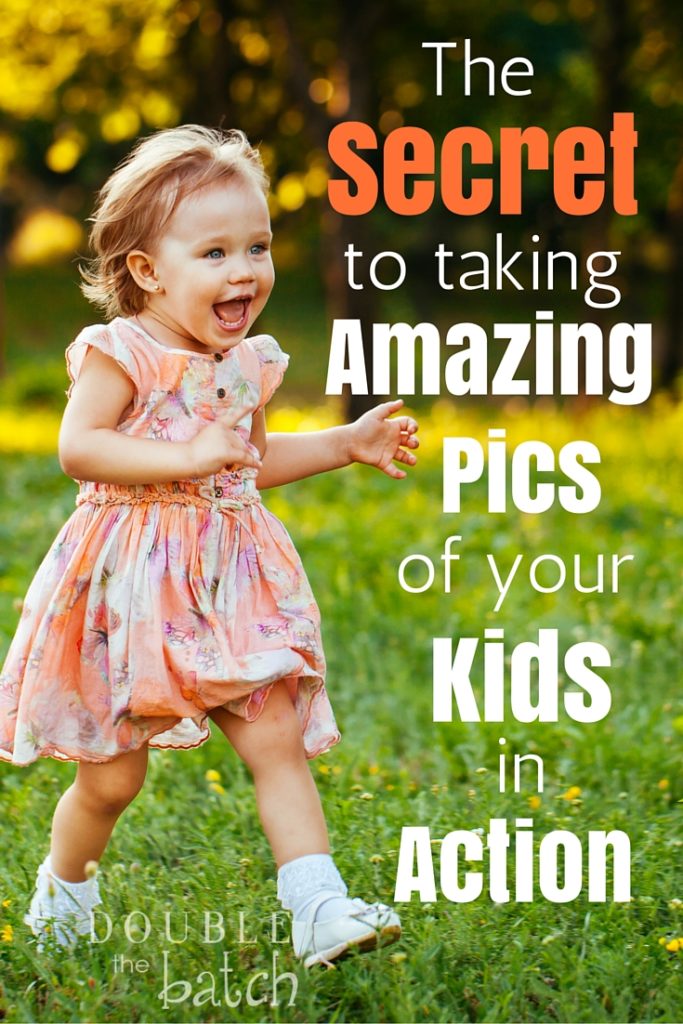 First- Megapixels are not the best indicator of what your photo quality will be. In fact, small image sensors on a compact camera plus more megapixels can create more "digital noise" which will result in a speckled look on your photos, especially in low light. Digital SLR cameras have larger image sensors which reduce the digital noise. They also give you the option to shoot in raw mode which gives, your pics more detail and makes editing photos easier.
Second- Digital SLR cameras are faster in the way they operate than compact digital cameras. The speed of focusing is far faster with a Digital SLR camera and the frame rate is not only fast, but it quickly refocus as it takes the pics, making for high-quality photos without blurriness. Even just the speed of the camera turning on is faster, so you don't miss those precious moments.
Third- Digital SLR cameras give you a lot of flexibility in handling all sorts of situations and settings that you might want to take pictures in. There are a plethora of lens and flash options to help your pictures look their best. You have control over your aperture- or the hole that allows light into your camera, and this allows you more control over depth of field- or what part of your picture will be in focus. This is what allows you to take those pictures where the main subject is in focus and the background is blurred that look so nice.
I know it will take some practice to shoot with a Digital SLR camera, but I'm trusting that through the magic of YouTube tutorials, I'll can be an expert in no time!
Just like with everything else in life, having the right equipment makes all the difference. So, I need to get the right equipment, but I can't afford to spend a ton of money on camera equipment. The good news is, I just learned about a great source for used cameras that I think could be very beneficial to me and you if you find yourself in my same predicament. It is called KEH Camera and it is the world's largest pre-owned camera store.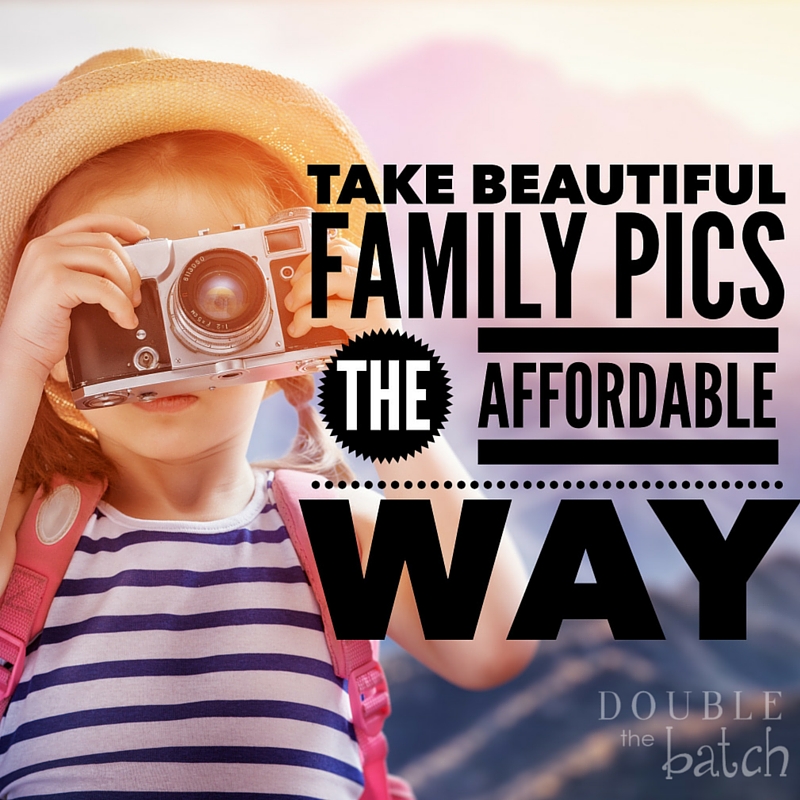 I am a huge fan of buying used. Because, really, once you use it, what you bought new is now used, so why pay full price for something that immediately loses its value? You have to use discretion and search for good quality used items, but they are out there in abundance and can save you a grundle of money.
KEH Camera offers a large variety of used camera equipment to choose from- and the prices are up to 40% off retail prices. Nice! The inventory changes regularly, so there is a good chance you will be able to find what you are looking for at a great price. What makes me most comfortable purchasing from KEH Camera is that every camera they sell goes through a 10-point inspection process and they have excellent customer service. Plus, they offer free shipping on most orders. I am excited to to be able to afford a quality camera and start taking beautiful photos of my kids instead of constantly deleting a bunch of blurry pics off my phone.
KEH Camera is offering our readers a special promotion– for a limited time you can get 10% off when you use offer code DOUBLE10! Check it out and let me know what you think! I'm excited to start looking for my camera. Any advice you would give me on what cameras are the best? I know there are some great photographers out there that can point me in the right direction. What are your best photography tips for someone who is just starting out?
(You can follow KEH Camera on Twitter @KEHcamera.)
KEH Camera is the World's Largest Preowned Camera Store – The Smarter Way to Buy and Sell
This is a sponsored conversation written by me on behalf of KEH Camera. The opinions and text are all mine. DOUBLE10 Code: Offer valid on used KEH products currently available in inventory during the promotional timeframe. Offer cannot be applied to previous purchases. Discount applies to product cost only and is not applicable to taxes, repairs, or quote costs. No adjustments on previous purchases allowed. Not valid for cash or cash equivalent. Eligible customers must use code and purchase eligible used camera gear to receive 10% off. Excludes all new items. Offer can be used once per customer during term of the promotion. Eligible customers must spend $49 or more in order to receive free shipping within the 48 contiguous United States. Offer is non-transferable and subject to change without notice.