Last year, during Easter I was in my first trimester of pregnancy and I was so sick that my husband ate all of my Easter candy (with my permission, after weeks of begging, Ha ha)!! I was super bummed about it but in the end, I was grateful I didn't put all the sugar in my body. Goodness I love my Chocolate Cadbury Eggs and my Reese's Eggs and well, the list goes on and on until I'm in a sugar coma. Anyway, I was thinking, maybe a long with all that fun Easter candy (or even in replacement of it) we could throw in some non-candy alternatives. So the search begins. . . for a Candy FREE Easter Egg Hunt!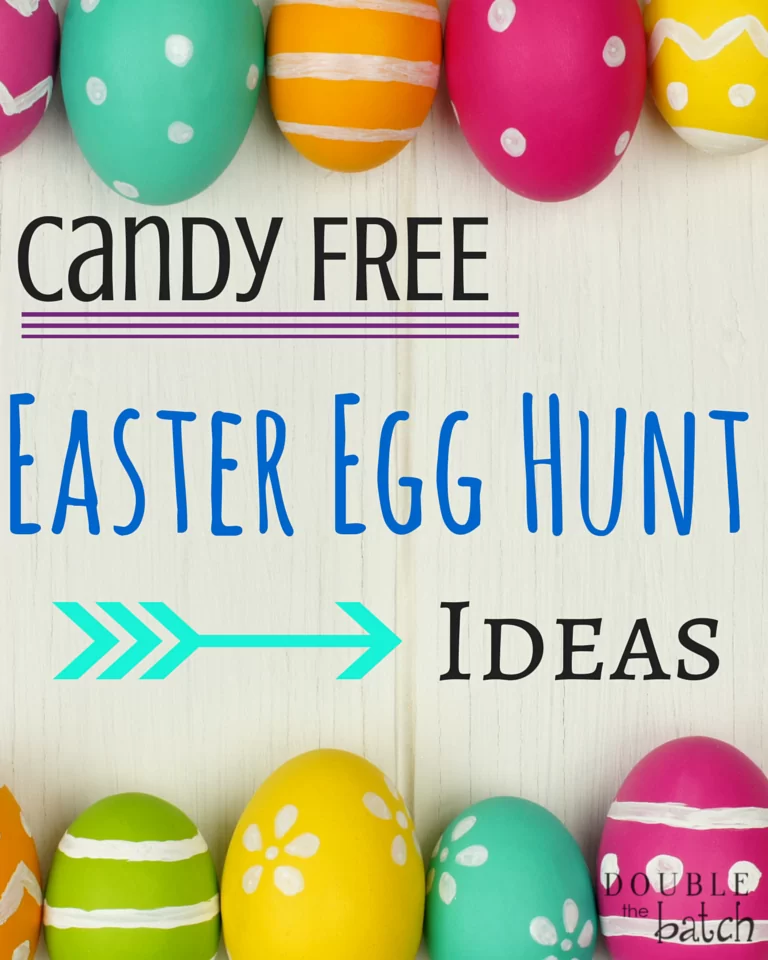 Different types of Easter Hunts:
I love these Easter Scripture Eggs by Your Home Based Mom. She even included a printable of all the scriptures so you can easily print them off for your eggs.
These Easter Egg Coupons by U Create are brilliant for little kids! (Things like "Stay up late pass" and "Skip a Chore of your choice")
You could change things up a little and do a Glow-in-the-dark Easter Egg Hunt.
You could do a Puzzle Easter Egg Hunt and have all the eggs be filled with puzzle pieces that you put together in the end. (This way, you'll know for sure if you're missing eggs 😉 )
Create your own Easter Scavenger Hunt by Fun With Mama
Some Non-Candy Egg Fillers:
Snacks like Goldfish, Fruit Snacks, raisins, Grapes, etc…(Here's a yummy looking Snack Mix for Kids by Mother's Niche)
Seeds to plant flowers with
Sticky Bunnies and Chicks or Sticky Hands. What kid doesn't love playing with these sticky things?
Chapstick and Lip Gloss
These Finger Animal Puppets are really cute!
Jelly Bracelets and Slap Bracelets
Fun shoe laces and if they are really little, Fun socks! 😉
Stretchable Flying Frogs & Bunnies
These Strap on LED Fingers are super cool and less than 2 bucks or you can get this 40 pc one
Glitter Temporary Easter Tattoos
What are some things you use for YOUR Easter egg hunts that aren't candy?