Do you every get time alone with your husband? Like really? A vacation away from home to where you can reconnect and focus on each other? Being a mom to 5 boys….it is crazy beautiful….but can me all consuming. My husband always says, "If we have this many kids, I get you to myself, on a couples vacation, for a week every year." We are not always successful, and that is okay. Some years our couple vacation is one or two days. Other years it has been almost 2 weeks. These moments are some of my favorite memories I have with my husband.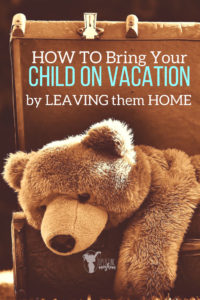 Our couple vacation this year is Paris, France! We leave next week and I'm so excited! Trust me, not all of our tips are this elaborate! The week before we leave tends to be a stressful mess! Trying to manage all that needs done before takeoff, can be tricky! You have,
BabysitterS with a CAPITAL S (We have 5 different people help watch our boys while we are gone)
Packing
Plan car rides for different activities
Make sure school is caught up
Food
ETC ETC ETC
With 5 boys we have to have lots of help to make it work! Thank heavens for family and friends! Leaving my boys can be difficult, and I cry more than once before I leave, but the memories I make with my husband are worth that time.
The other day I was thinking of different ways to get my boys to still read and write while I was gone. One thing I have learned as a homeschooling mom is to be creative in your teaching tactics! One of those tactics is to find ways to have your kids learn, without them feeling like it's having to sit down and learn. I want them to love to learn. I had an idea pop in my head, (or what I call Mommy inspiration), that I fell in love with.
Here are a couple of those ideas…
#1- Write a note to each of your children for every day you are on vacation and ask questions about their day!
I decided this trip I am going to write a note to each of my boys, 1 for each day while we are gone. I will ask questions that will require them to write the answer. All they do is simply write the answer on the bottom of the paper. If your kids are like mine, writing can be difficult to stop and do. This is where bribery comes in. I don't use bribery on a lot of things, but when it comes to reading and writing I call it a necessary evil. If they return the envelopes to me upon my return, they will get a treasure.
Example questions can be:
What did you do today when you first woke up?
Have you been treating your Aunt good? (Sorry had to throw that in there)
Tell me 3 things you you did today.
What did you eat for lunch yesterday?
What did you do today to help someone?
#2- Write a note to your kids and include 5 words that relate to what you are doing that day, and have them create a story.
Here is an example:
Hey buddy! We are visiting the Eiffel Tower today. I want you to write me a short story for me. Here are the words that need to be in it: Eiffel Tower, camera, loud crazy person, and a bicycle. Write me a story of what you think will happen with all of these words.
It can be anything you want! Be creative and make it fun! For younger kids you can use stickers, or have them draw a picture. Upon your  return it will be fun to go through what your kids did while you were gone.
#2- Create an information sheet for your kids to read everyday.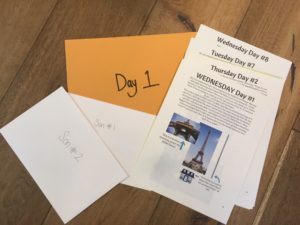 This can be a little bit of work, but I actually enjoyed it! It helped me get excited to visit these places. I learned so much just by creating an information sheet for my boys. I added pictures of the places we will see while on vacation, and spoke to them as if we were in person. Below is a link you are welcome to use. It is a letter to my boys for each day we are gone. It teaches about many different places we will be while in Paris, and will help them feel like they are a part of our vacation. This photo below is an example of one of the information pages I created for my boys! There is also a link to an editable version so you can personalize your own for your kids!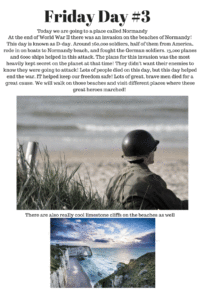 Personalize your own letter to your Kids!
#3- Lastly, buy some children books pertaining to the area you are visiting.
There are lots of different books out there for kids to learn about different places. For Paris, here are a couple I got.
Kids' Travel Guide – Paris: The fun way to discover Paris
Enjoy your trip and hope this helps you and your family!