I can be pretty lazy when it comes to shopping. My sisters went through the couponing craze and I'm sure I could've joined in and saved money but the whole clipping, organizing, and going from store to store just sounded to exhausting to me! You can't get any lazier than doing your shopping right from the comforts of your own bed right? 😉 Online shopping is one of the greatest technological creations if you ask me. I used to just do my online shopping, pay the shipping and call it good. However, over the years I have since figured out that there is almost always a better deal, a promo code, a cash back option, or a discount somewhere else if you know where to look. There are so many ways to save money online! This is especially nice to know during the holiday season when you're trying to stay within an allotted budget. I'm constantly on the search for new and trusted websites that have awesome deals on awesome things. Here are a few of them that I've found, used, and LOVED over the years as well as a couple I've heard about: Some you may already know about and some you may not have. Feel free to comment with sites that YOU have found and loved and we'll all share the love!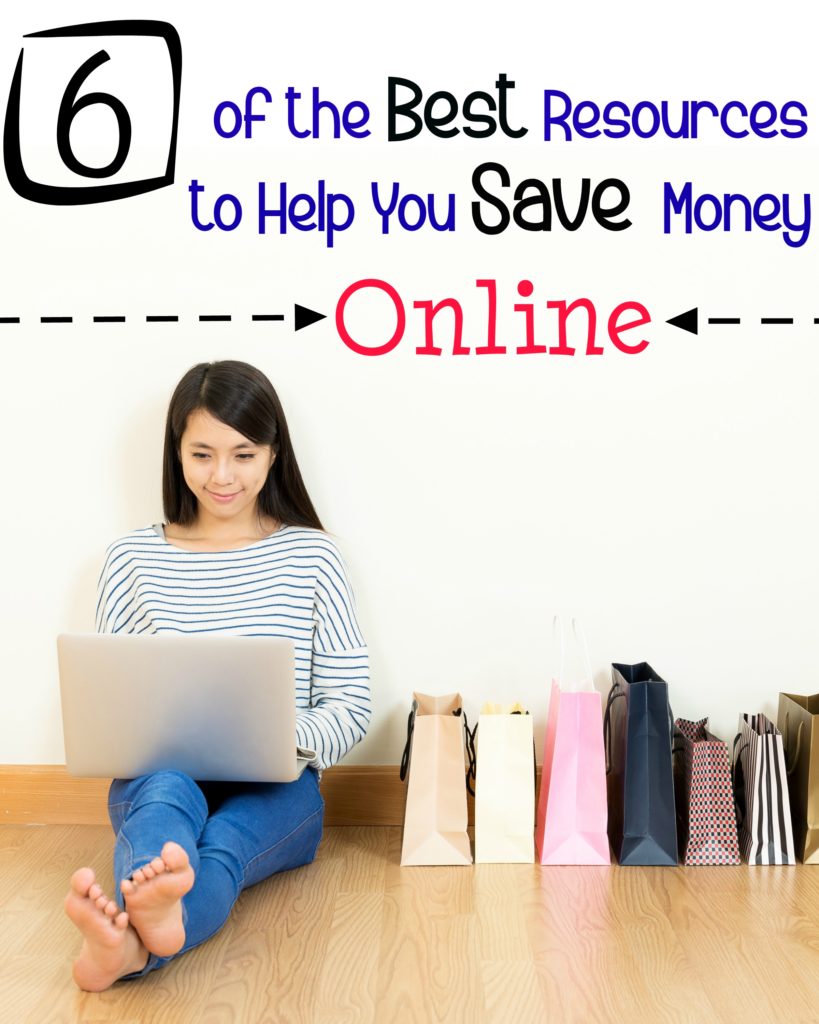 1.) Ebates: I LOVE Ebates. The leader of online cash back shopping! If you're shopping online, you might as well check Ebates to see if you can get some of that cash back! All you have to do is sign up for it, make sure you've added their cash back button to your toolbar and that's it! The button will automatically alert you anytime you are on a site that offers cash back. You also get $10 just for joining Easily earn cash back on all your shopping AND receive referral bonuses as well! The site has discounts for 1,000+ online retailers.
2.) Groupon: Groupon has a wide variety of ever-changing discounted items, coupons, and getaway deals! In the very beginning, you can select the topics and items that strike your fancy and the website will then cater to your specific interests and locations. I've bought several items and many coupons off of this site and have LOVED it! I've also been given restaurant cards as gifts from people who used this website and my husband and I have loved using them. In the several years I've used the site, I've only ever had one problem with an item and the customer service was easy to contact and more than accommodating to my needs. Bonus: Refer a friend and earn $10 Shopping Credit
3.) Zulily: This is another great deal website that is constantly changing with new things every day! You can expect to find high quality items from boutique brands you may already know of and many that you are just now being introduced to. Because of their constant, handpicked wide variety, their items usually have limited quantity and the sales will usually range from 24-72 hours so you have to jump on the things you love fairly quickly. Most of their items are 50% off or more. They also have an AWESOME baby, kids, and maternity section if your looking for gifts in those specific categories. Another bonus of using this site: You get $15 dollars shopping credit for every friend you refer to the site.
4.) Jane.com: This is a new site I've recently found and come to love. Jane.com sells boutique items for discounted prices, hosts several giveaways, and has a wide range of categories to shop from (accessories, home decor, clothing, kids, popular, etc…). There are SO many different gift ideas for some really great prices! Just a few weeks ago, I bought a personalized Bamboo cutting board for my friends wedding that had their last name and wedding date engraved on it. A $30 retail that was on sale for $10! They LOVED it and have it displayed on their bookcase at home.
5.) Overstock: Me and my family have used this website several times and have had no problems. It's more well known and trusted and also has great customer service. Their goal is to find the best online deals and discounts on everything (including new products) for your home and your family. Great place if you're looking for gifts or every day needs.
6.) Fat Wallet: Latest coupon codes, promo codes, and sale discounts from more than 1,600 trusted online stores every day (Walmart, Amazon, Best Buy, Kohls, etc…). Also a sweet cash back option by shopping through their website. 24/7 Customer Service.
Some other, popular, deal sites:
KSL Deals: Similar to Groupon. I've also used this one several times and love it.
Amazon Local: Also similiar to Groupon and KSL deals (Also, Amazon Prime, Amazon Mom, and Amazon Student are worth the discounts and/or free shipping)
Plum District: More family specific (also has referral bonus)
Pick Your Plum: Another one that changes every day
Tanga: Another awesome daily deal site and a lot of times will offer free shipping. I bought my husbands wedding ring off of here and he's gotten several compliments on it. Never had any problems.
Price Grabber: Huge variety of discounted new items
Living Social: Similiar to Groupon
Let the shopping begin!