Becoming a new parent is exciting and is the beginning of a great adventure! It also can be a little intimidating. Now a days there are so many resources and gadgets to help make the transition a little easier. After having 5 children, there are a couple things that I look back and wish I would of gotten with my first child. These items last a long time and are worth getting.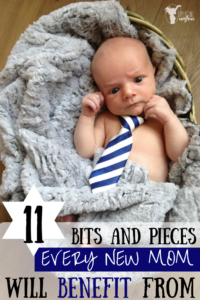 Here is my list of must haves for new mamas! Having a baby is hard but having these different gadgets makes it a little easier and lets be honest, a little fun too!
#1 – Invest in a cute bedroom set. I love this one
If you are planning on having multiple kids, don't hesitate to invest in a cute bedroom set. I remember seeing the cutest bedroom set when I was pregnant with my first boy. I didn't get it because it was a lot of money. This was one thing that I wish I would have gotten after every child. I finally splurged and bought it for my 4th child. Just think! I could have enjoyed that with each of my boys!
This wrap is a lifesaver when your baby wants to be held, but you have so many things to accomplish. It also keeps your baby safe and packed away from peering eyes.
There were SOOOO many times that I wished I had one of these things. We do have a backpack for babies, but it is cheap and TERRIBLE!!  You shoulders are dead within the first 1/2 mile. We borrowed a nice hiking backpack that put all of the weight onto your hips, and it was AMAZING! You still got tired, but not nearly as fast! Trust me! If you are a family that likes to hike, don't hesitate to get one, your back will thank you!!
If you have not seen these…..SERIOUSLY check them out!! These cover plates are so easy to install. You just slide them in just like any other cover plate. There is no wiring or expertise needed. They are safe and do not take up a plug! They also look great where ever you have them! We put them all over our house, from the kitchen, bathroom and bedrooms. We love them! When you have to get up in the night with your little one, the light from these night lights is all I needed to navigate.
If you are going to pump, invest in a nice double pump. It goes SOOOOO much faster and saves so much of your time. Who has time to hand pump or single side pump? As a mom you don't have that time! Invest in one for your first baby, and it will last forever!
They are small, light weight and so perfect for so many situations. They are the perfect swaddling blanket. They are light weight, airy and perfect for summers. They fold up small to fit in any diaper bag. When it is hot outside, I would get a small portion wet and wrap my baby in it to keep them cool. It dries fast and is nice and big.
#7 – Pacifier Clips. Found here
These are such a great invention and the prints are adorable. You don't have to worry about the binky falling on the ground and getting dirty. You don't have to worry about losing it. I kept one attached to a binky in our diaper bag, another in our baby room and one on our baby! We rarely lost any binkys.
These cute shoes serve 2 purposes. The first one is, these shoes never fall off!!! Really, for my first babies, I couldn't keep socks and shoes on them longer than a minute! They ALWAYS kicked them off! These leather shoes never came off! The second purpose is, THEY ARE ADORABLE! We always love babies a little more when they are dressed cute!!
This little invention is brilliant. I specifically like this for the nursing cover. It is stretchy and wraps around you so you are covered all around. You don't have to hold a blanket in your mouth as you make adjustments. This lays on your shoulder and you are able to do whatever you need with this lightweight, stretchy cover!
These things kept my boys entertained for HOURS! I'm not kidding! They just kept going and jumping and jumping! It was so fun to watch them in these things! Hang it up in a doorway, and your kid will love you! It is perfect for when your kid can hold their upper body up by themselves.
This thing is so fun to have when your babies neck is just getting strong enough to hold up. You set them in here and they can look around and get a different change of scenery! So great!