I am always looking for good after-school snack ideas for my kids. Whether my kids eat school lunch or I send a lunch from home, it seems like they are ALWAYS hungry the minute they walk in the door. Dinner time is two hours away, and it is super frustrating when they won't eat the yummy dinner I made them because they just downed an entire package of crackers without me seeing.
So, I decided I need to go on offense instead of making them wait for dinner. I need to have a snack on hand that I am happy about them eating when they get home so they don't go sneaking into things I don't want them eating while I'm off folding laundry somewhere… because I'm pretty much always folding laundry. I was trying to come up with something that they like and that will satisfy them without filling them up. And that would also get some kind of fruit or vegetable in their bodies so I don't have to feel guilty about them not getting enough fruit and veggies all the time.
The answer was a smoothie, of course! My kids love smoothies! So, I thought I would share my favorite smoothie recipe. It is quick, easy, and a big hit with my kids.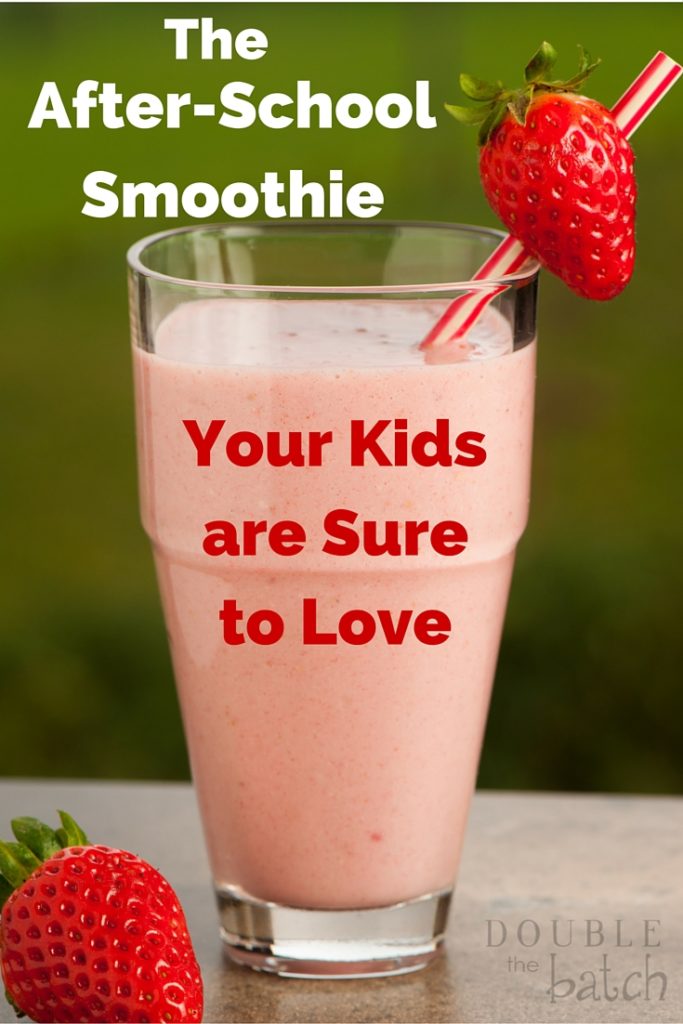 First, off– I am not a super health-food mom, so I don't make the green smoothie that I know is all the rage. I am more of a wannabe healthy mom– like I don't do a lot of pre-packaged, processed foods, I rarely by soda, and we don't have junk food in the house at all times… but we eat our fair share of Oreos, Ice cream, and whatever candy they have on hand from the latest holiday. Please try to hold back your looks of disappointment. My kids palates are not yet trained to enjoy a smoothie that is bland or heavy on the veggies with a smile on their faces. I will occasionally sneak in some spinach, but I haven't gone so far as kale yet– even though I know it is what the cool kids do. 😉
One key ingredient for me is Yoplait® yogurt. I love its creamy texture and it adds just the right amount of sweetness to my smoothie, while adding a little protein. Yoplait® literally puts the smooth in my smoothie. I was just at Walmart and picked up the Strawberry/Peach Yoplait® Fridgepack so I have plenty on hand to make my after-school smoothies for the week. Sometimes I freeze the yogurt if I want a thicker smoothie, but it also works great right out of the fridge. The biggest problem is getting them to last long enough in the fridge for me to make smoothies, because the kids will probably sneak in there and eat that delicious stuff while I am… off folding laundry, naturally.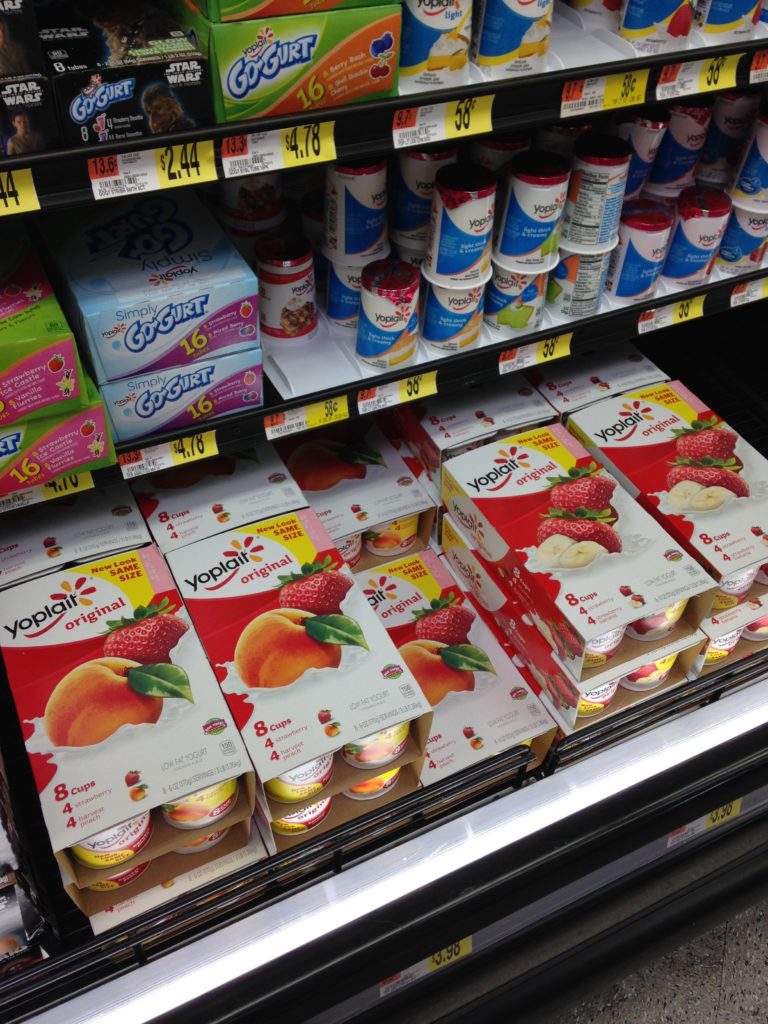 My smoothie consists of:
One individual serving of Yoplait® yogurt (I usually go with strawberry, but you can use whatever kind is your favorite)
3 cups of my favorite combo frozen fruit package that has pineapple, strawberries, peaches, and mangoes
1/2 cup orange juice concentrate
A handful of spinach (if your feeling sassy , which I wasn't today)
1 cup of water
1 cup of milk
That's it! Throw it all in your awesome smoothie machine and blend until smooth. I don't even have one of those fancy shmancy machines and we still manage somehow. Sometimes I even get a little help. 🙂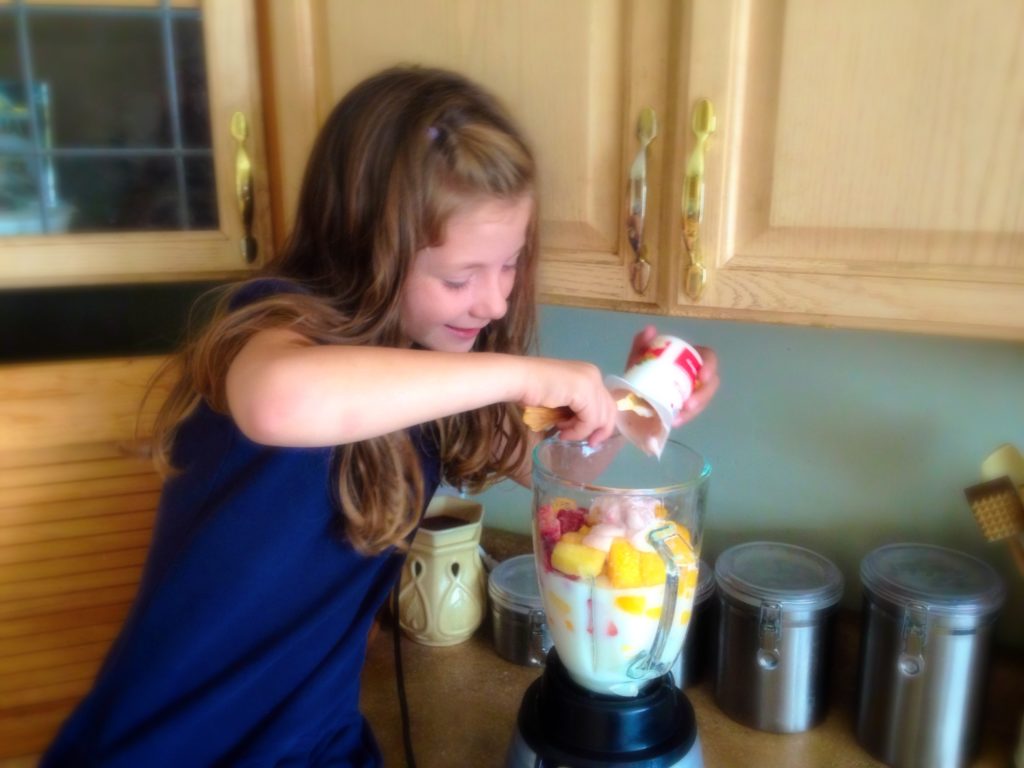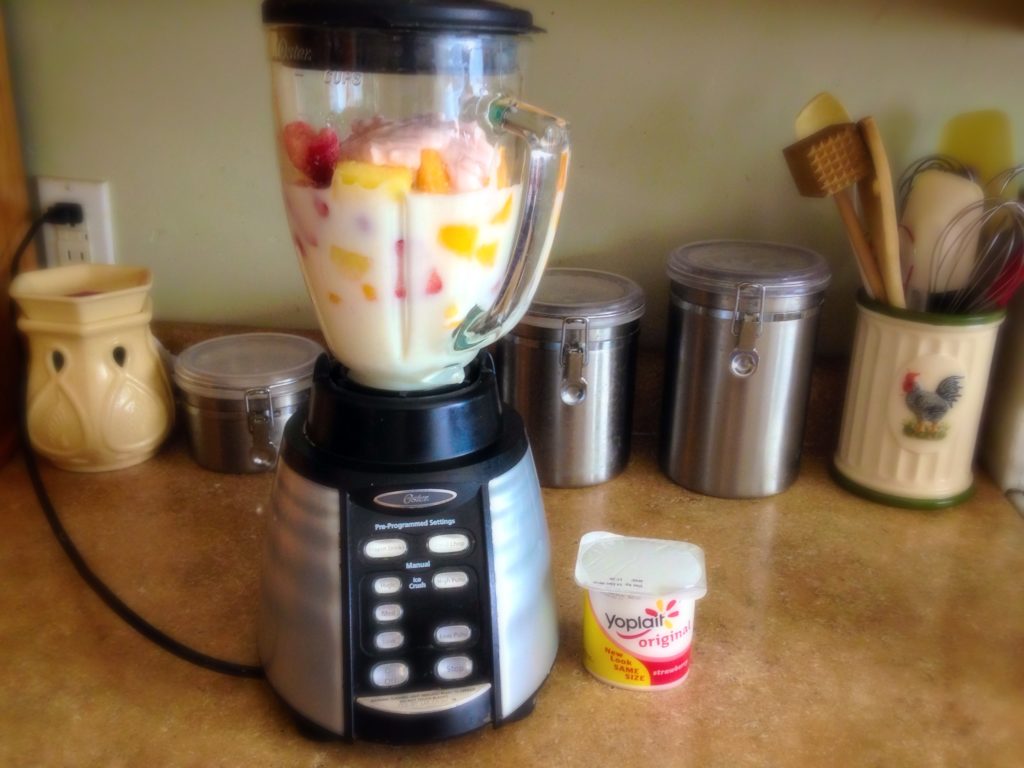 Happy snackers at my house today! #SnackandSmile people, #SnackandSmile. 🙂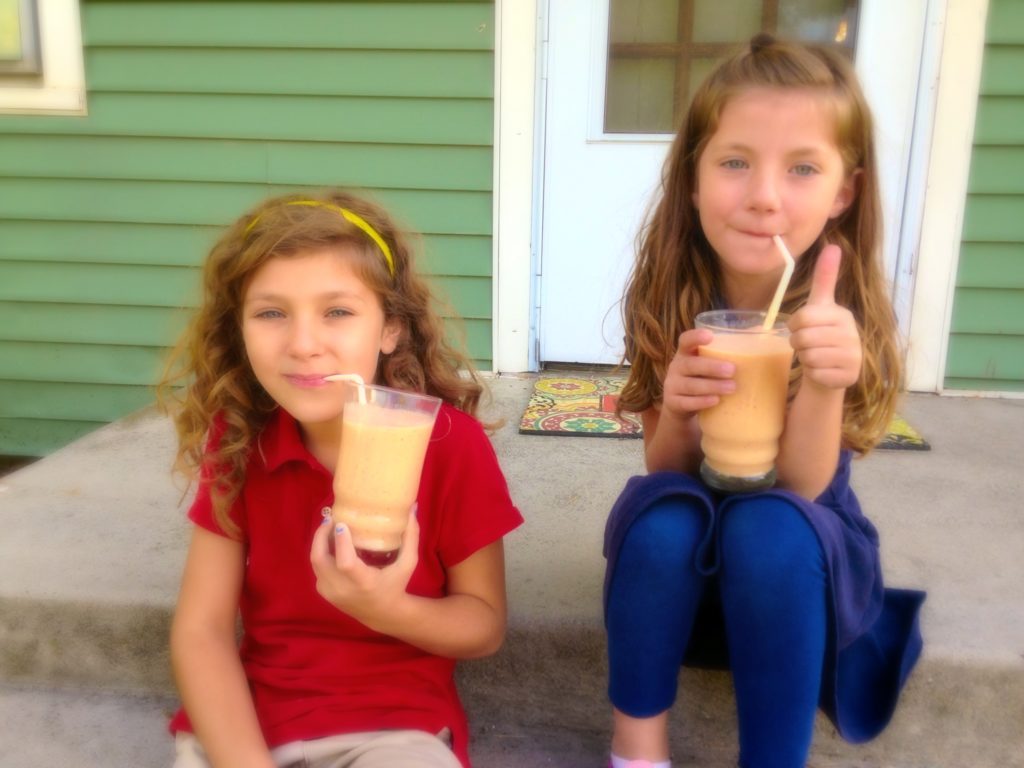 What is your favorite way to snack with Yoplait® ?
This is a sponsored conversation written by me on behalf of General Mills. The opinions and text are all mine.
Comments submitted may be displayed on other websites owned by the sponsoring brand.