"I participated in an Influencer Activation on behalf of Influence Central for Klondike. I received free product coupons to facilitate my review as well as compensation for my participation."
I, along with many of you, love summer. The temperature rises, daylight extends…it's my favorite season. There is nothing I enjoy more than to lay outside, blanket or towel beneath me, a good book in my hand, splendid music playing through my ear buds, delighting in the warmth of the sun and also… SWIMMING. A favorite summertime activity. Who doesn't love jumping in a cool pool on a hot summer day??
A couple of weeks ago, we had several VERY hot days. Like miserably hot. We couldn't last outside more than 15 minutes without dripping with nasty sweat and feeling overheated. It was a week definitely meant for swimming and fortunately for us, our sister Angela just so happen to be nannying at a home with a pool. Tired of being cooped up in the house for days we packed up our swim suits and towels, invited our friends Taylor and Lily and headed over for a refreshing swim.
Since we came on such short notice, they didn't have time to heat up the pool but the cooler water felt so good on that hot day that it didn't even matter. It also happened to be my eight-month old son's first time in a swimming pool. He LOVED it. He was splashing everyone. and kept trying to lap up the water like a puppy.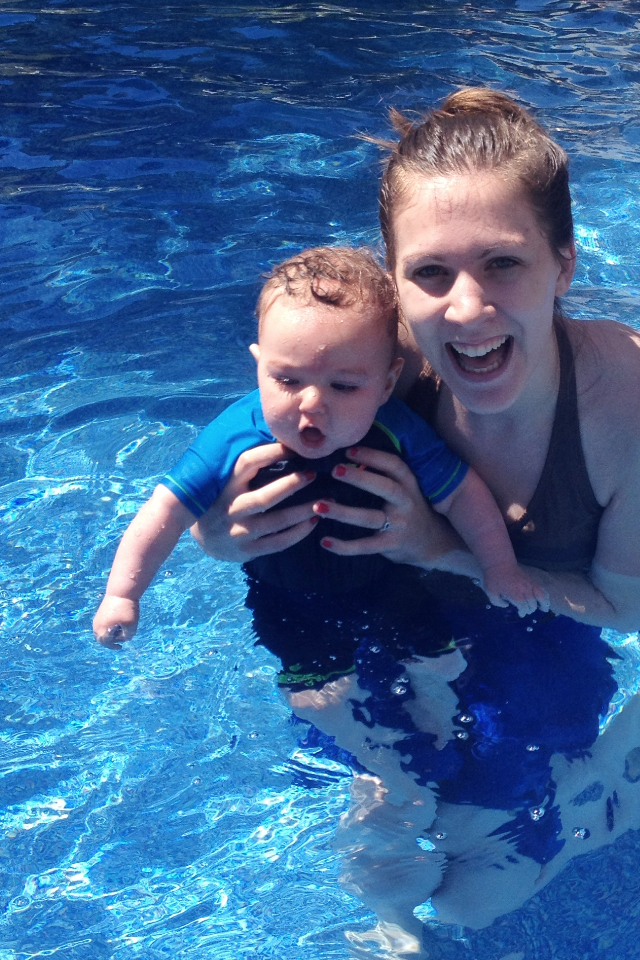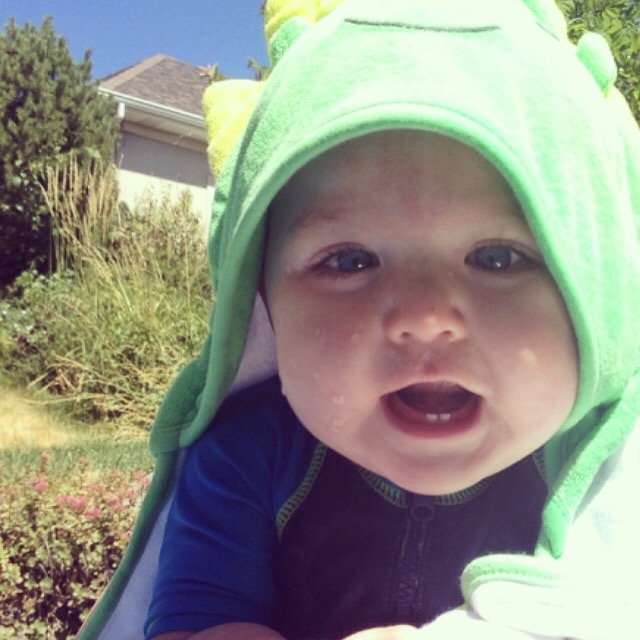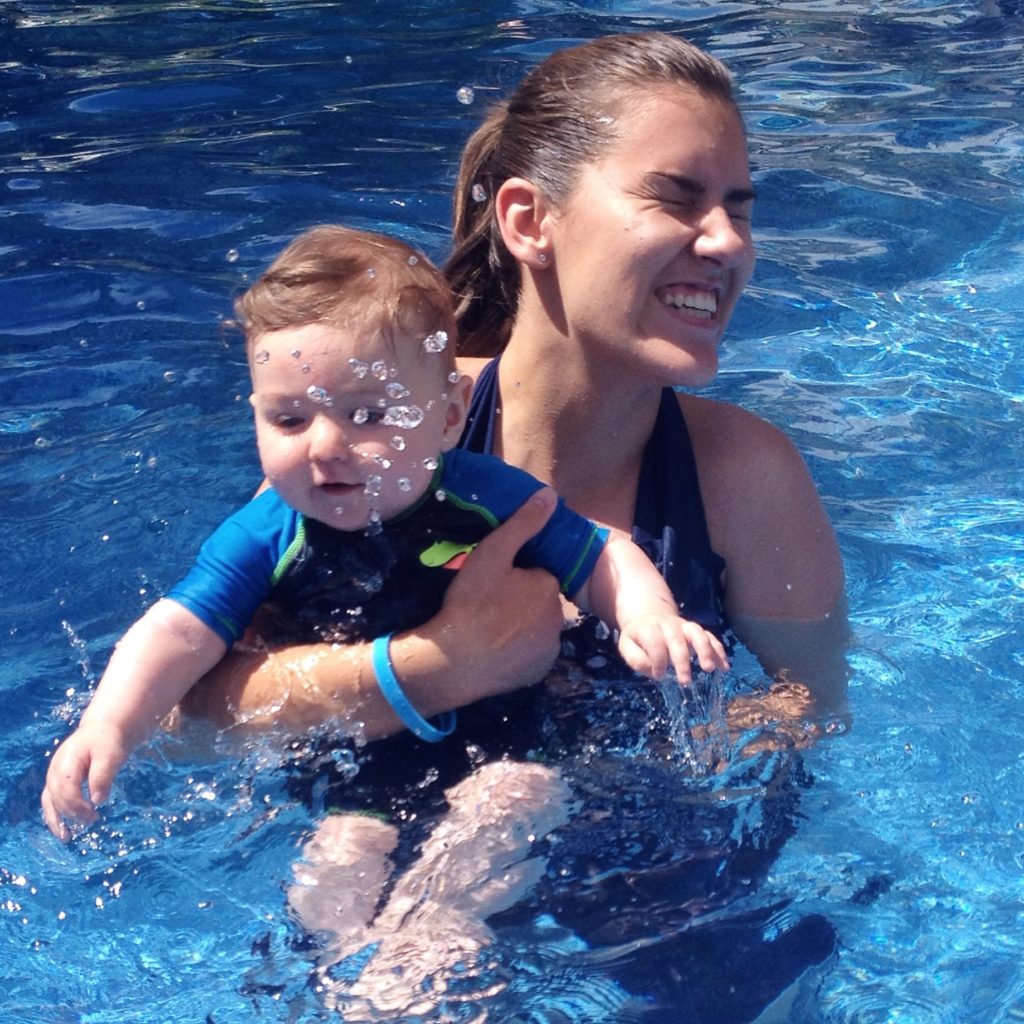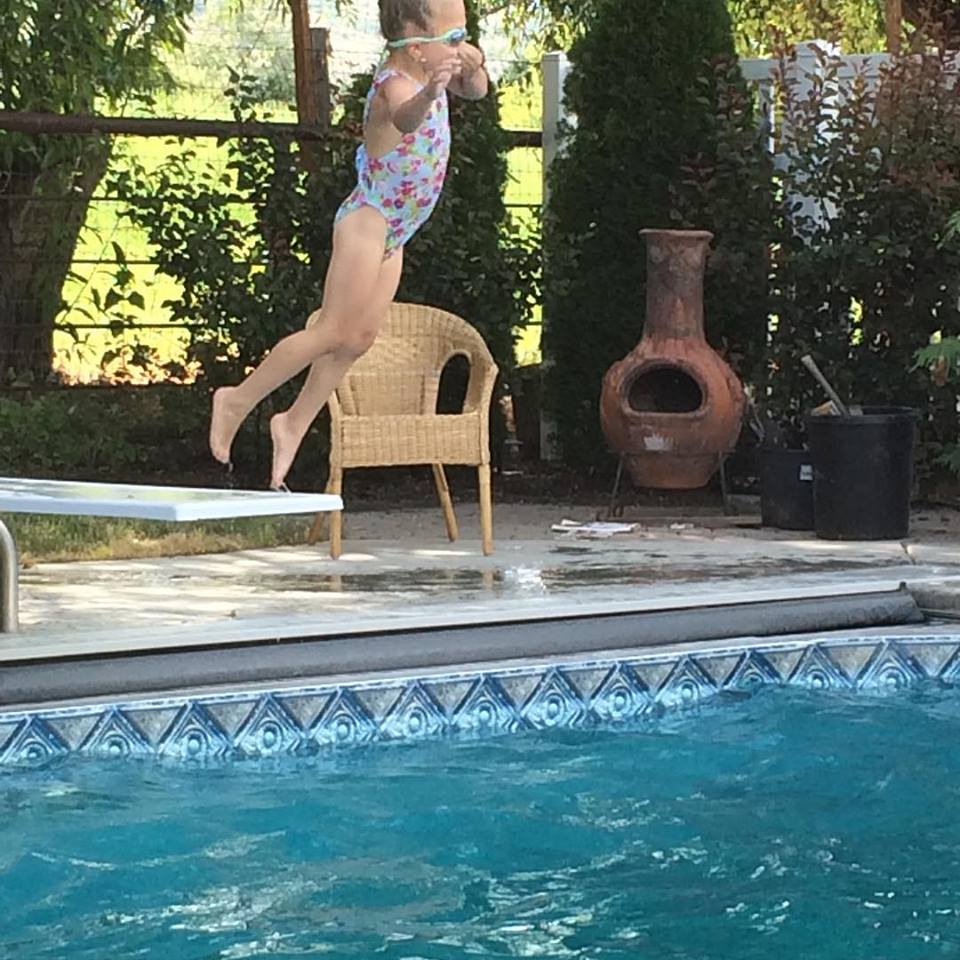 The pool was awesome and after we got out we felt like we were missing something. Our tummies were craving something cold, sweet, and delicious.
It was ice cream!
What better way to end a swim day than with ice cream… better yet, chocolate coated Klondike Bars. We LOVE Klondike Bars in this home and we had just recently bought some new flavors we hadn't tried before: REESE'S, Cookie Dough Swirl, Mint Chocolate Chip, & the new Kandy Bar flavor in Cookies & Cream.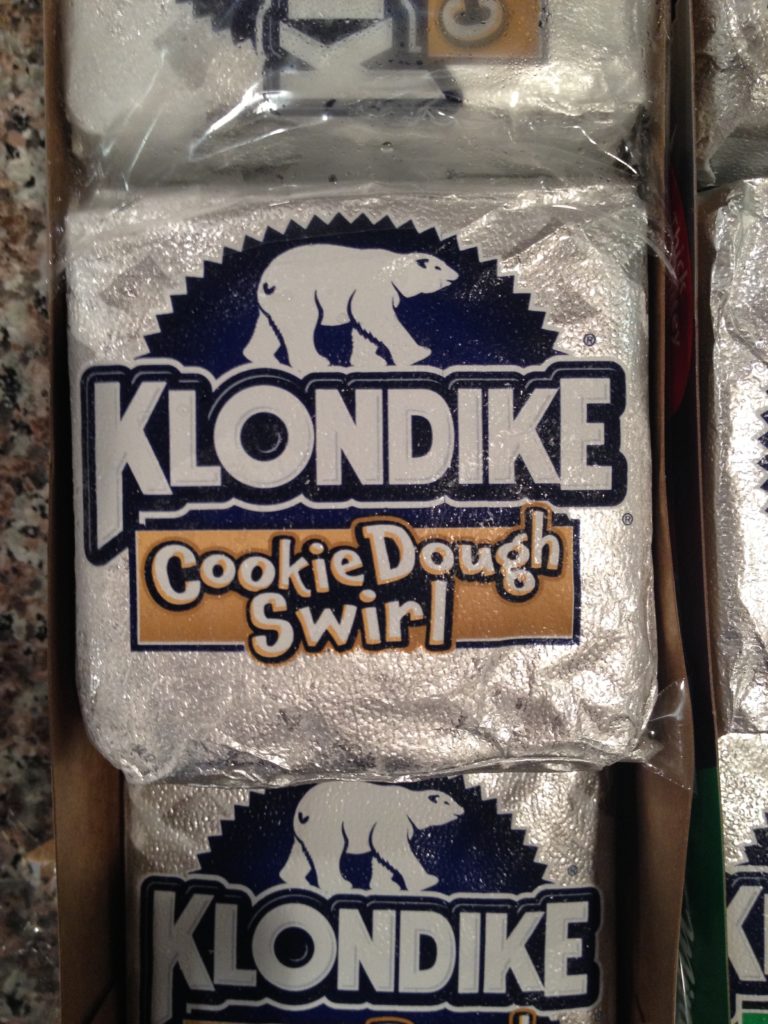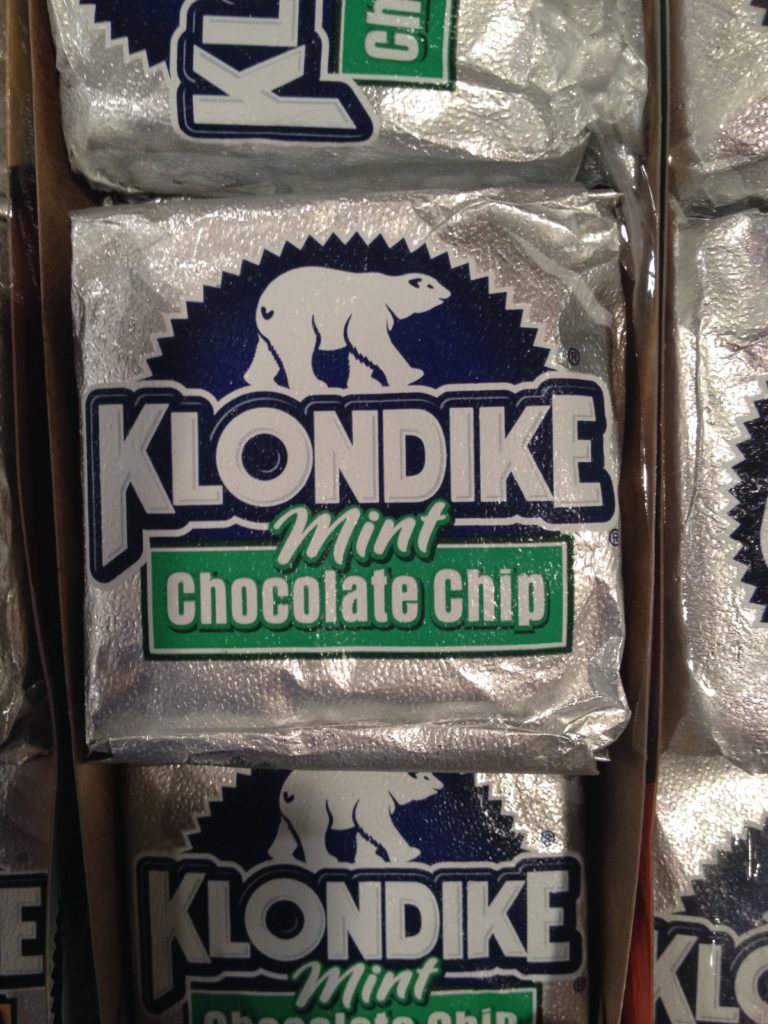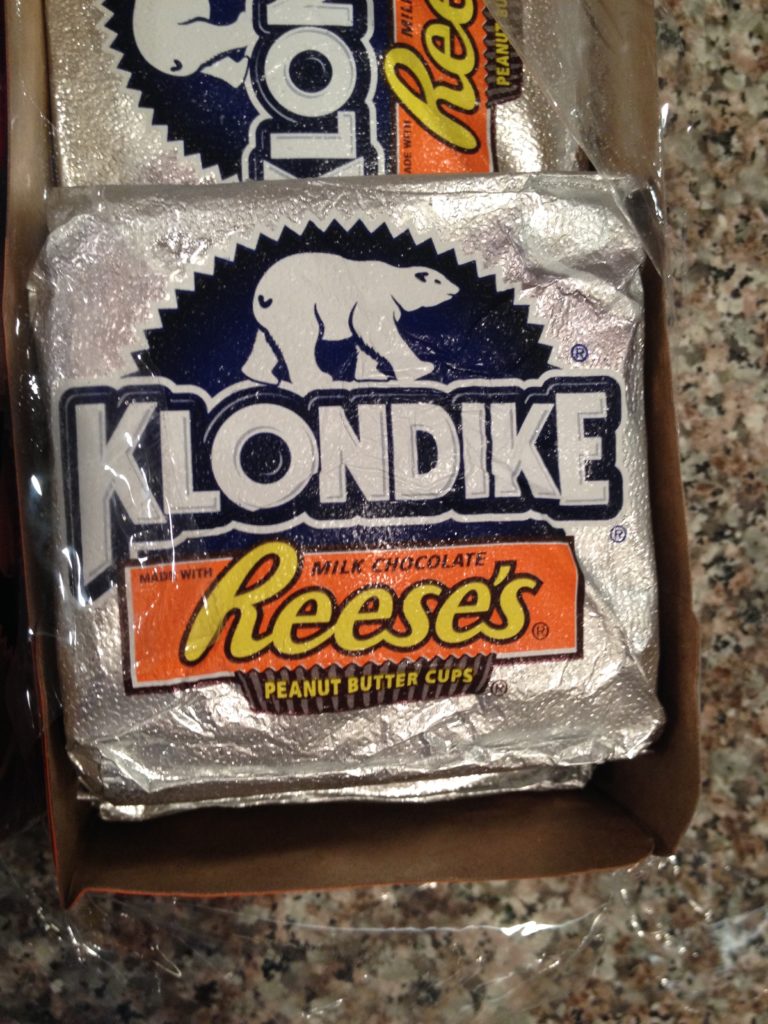 (what's so awesome about Klondike Bars is that in case these particular flavors don't fit your fancy, you can also get them nationwide in these other yummy 6-pack flavors: Heath, Krunch, Caramel Pretzel, Dark Chocolate, Rocky Road, Double Chocolate, Neapolitan, and Original. OR, in 2014 they came out with this new 4-pack Kandy Bar flavors,with thicker shells, available in: Mint Fudge Cookie, Caramel & Peanuts, Fudge Krunch, & Cookies & Cream. And all of these (the 4 and 6 packs are just $3.99!)
Who better to give a review than our sweet five-year old friend, Lily.
Lily's Klondike Bar Review
While Lily's favorite was the REESE'S, Taylor really enjoyed the cookie dough and my personal favorite was the Coookies & Cream Kandy Bar with the gooey chocolatey center!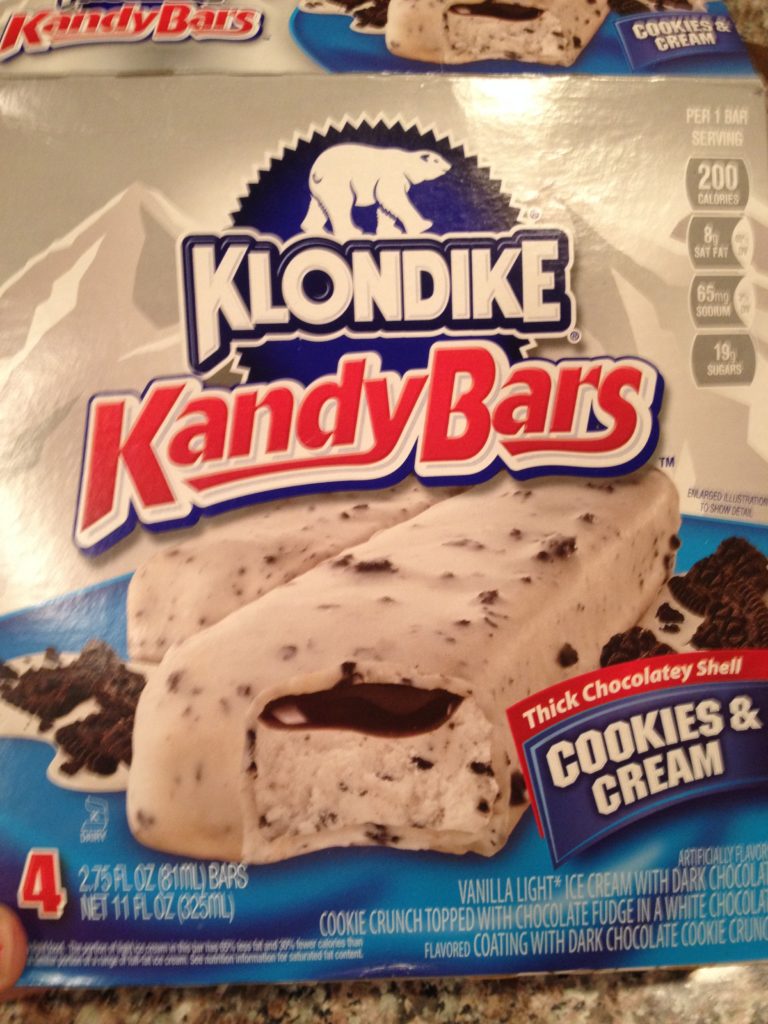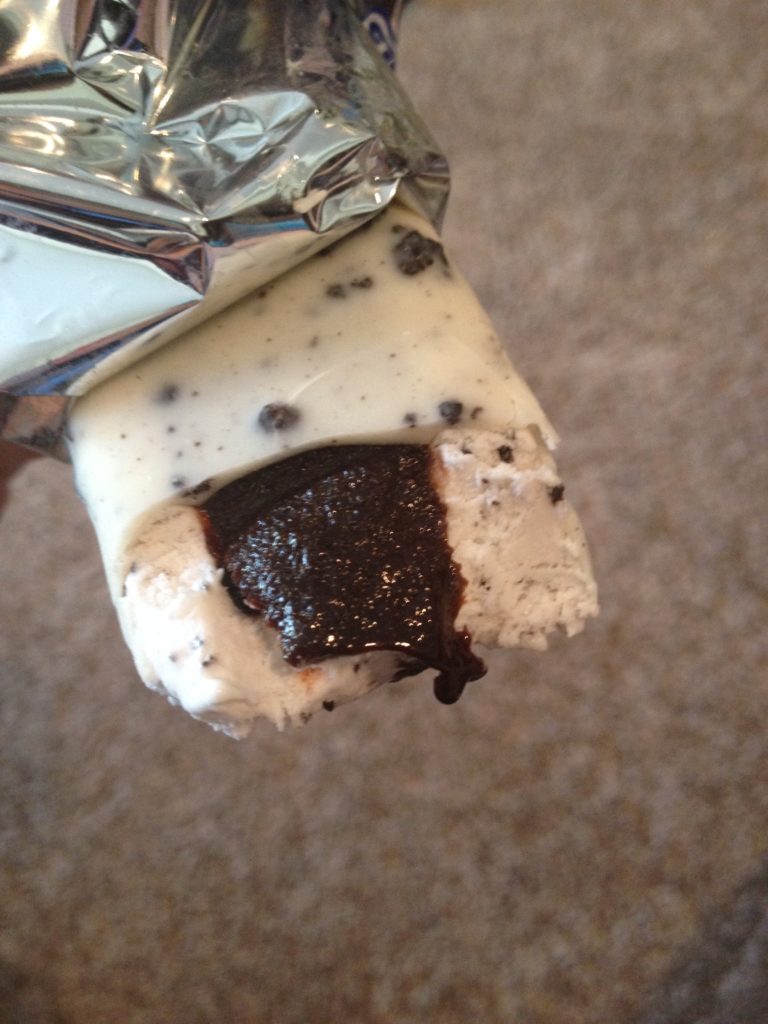 I love that they have all these different candy bar flavors for everyone to choose their favorite from.
In fact, we love these Klondike Bars so much, we want to share them with you! We are giving away one coupon to five lucky winners for your choice of a free 4 pack of the Kandy Bar flavors or a free 6 pack of the Klondike Bar flavors. I'ts easy to enter! Just comment below what your favorite flavor choice would be! Giveaway Ends Saturday, August 8th, 2015.
(Contest entrants are only eligible to win once per sweepstakes, per household as part of a campaign sponsored by Influence Central and must be 18 and reside in the United States.)
If you want more info about Klondike, you can visit their website www.klondikebar.com or the Klondike Facebook fan page and follow Klondike on Twitter.