Can I just say how much I love my instant pot. I had an electric pressure cooker long before the "instant pot" came out and I use it almost everyday! I have started converting lots of loved and favorite recipes and looking forward to share them with you! 
This recipe is so easy and delicious! Your child could make it! Here is a quick video of my son making this dish.
Instant Pot Sweet Chicken and Rice
It is a recipe where you usually have all the ingredients already. It is fast and takes little prep time. The chicken is moist and shreds easy! There are times that I cook my chicken a little longer, which makes it a little more tender. This all depends on your time. 
Shopping List
Ketchup

Brown Sugar

Frozen Chicken Breasts

Your choice of rice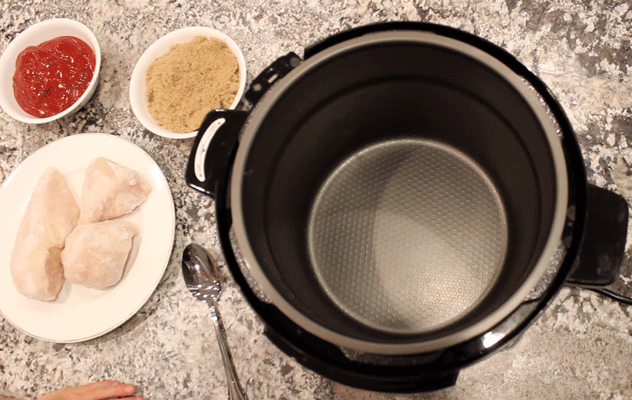 #1 – Mix together ketchup, brown sugar and water in your instant pot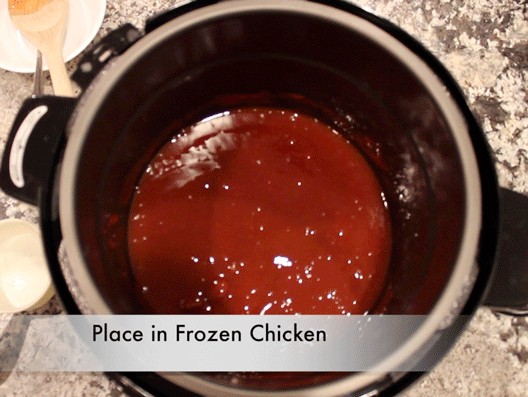 #2 – Place your frozen chicken breasts in pot and coat with sauce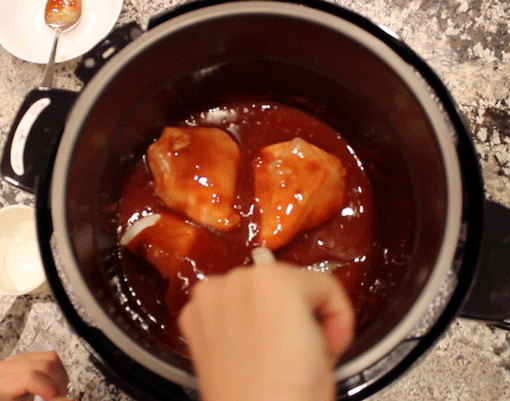 #3 – Set your instant pot to chicken for 18 minutes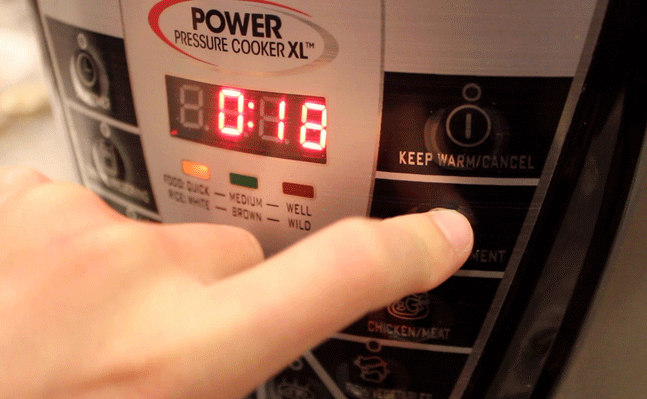 #4  – Quick release
You can choose to do this or not. It isn't going to hurt anything if you don't quick release it immediately. 
#5 – Remove chicken, shred and replace back into the pot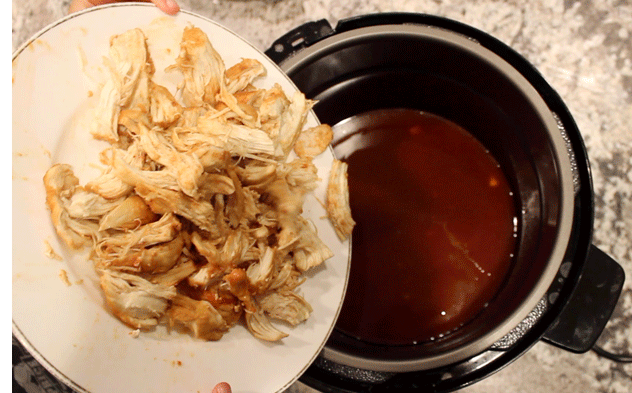 #6- Mix well and serve over rice
My 11 year old son made this for us and it was fabulous! Really you can't go wrong!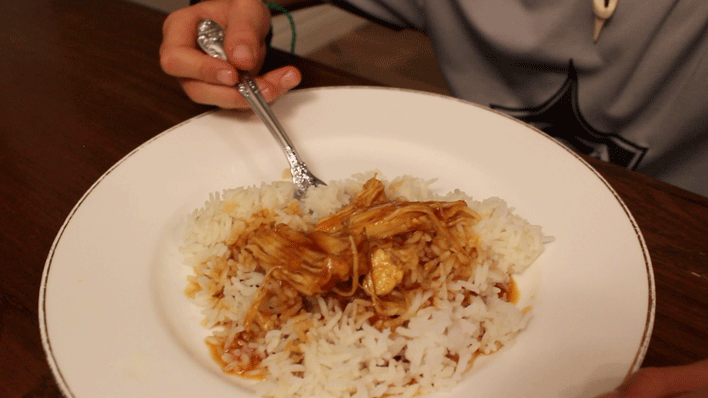 The recipe card is below! I hope you enjoy it! 

Instant Pot Sweet Chicken & Rice
Prep time:
Cook time:
Total time:
So easy, your child could make it!
Ingredients
1½ cup ketchup
1½ cup brown sugar
1 cup water
3 frozen chicken breasts
Cooked rice
Instructions
In your instant pot add ketchup, brown sugar and water.
Mix together
Add chicken breasts and coat chicken with sauce
Set your instant pot to chicken for 18 minutes
Quick release
Take out chicken, shred and replace back into pot.
Mix well
Serve over rice
Pin for later