If you haven't been to Fantasy Canyon, add it to your must sees while you are touring Utah! This place is a hidden gem! It is tucked neatly away in the middle of the oil rigs about an hour out of Vernal, Utah.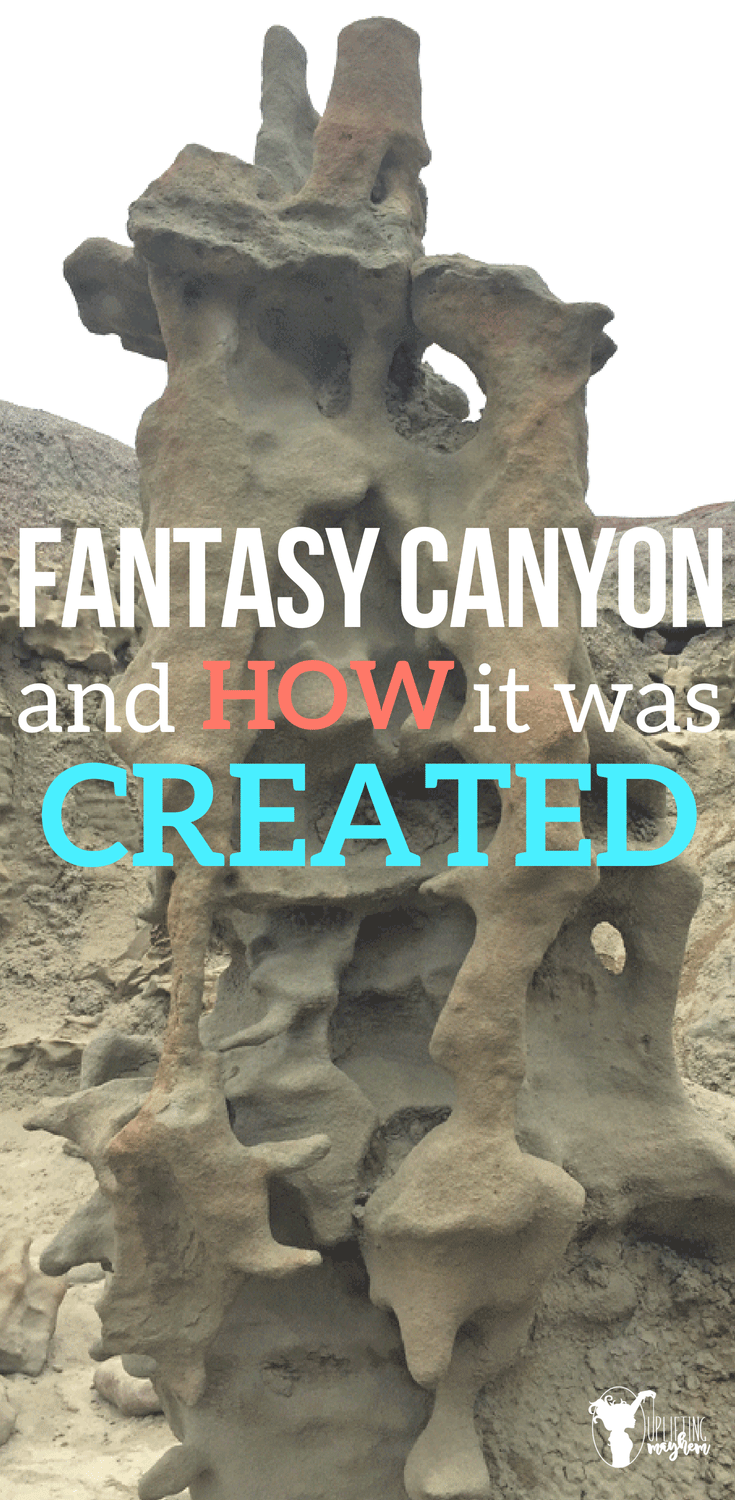 If you have ever been to Lake Powell with the red sand and made dribble castles, you will know exactly what fantasy canyon looks like. Fantasy Canyon is around 1 acre big and is basically large dribble drop castles. It was truly incredible and the detail was astounding. We had a fun time exploring all around these rocks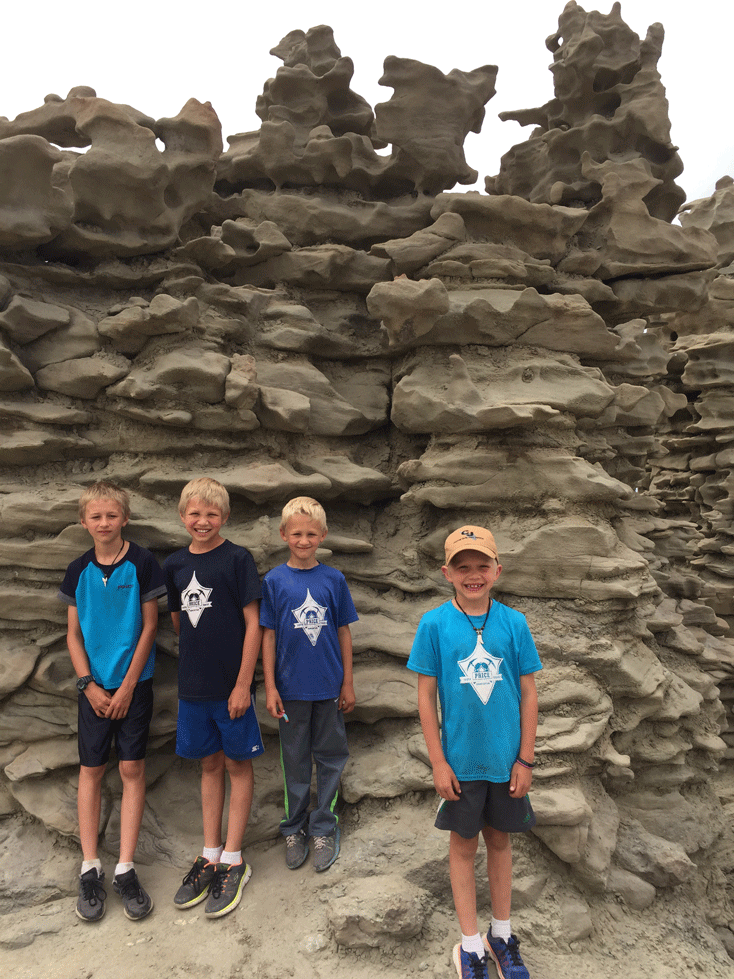 These rock formation look so fragile that they seemed they were going to fall and crumble if you touched them. They are stronger than they look but still fragile. There are lots of arches and caves and holes all throughout these formations. My boys loved exploring them and looking through all the peep holes.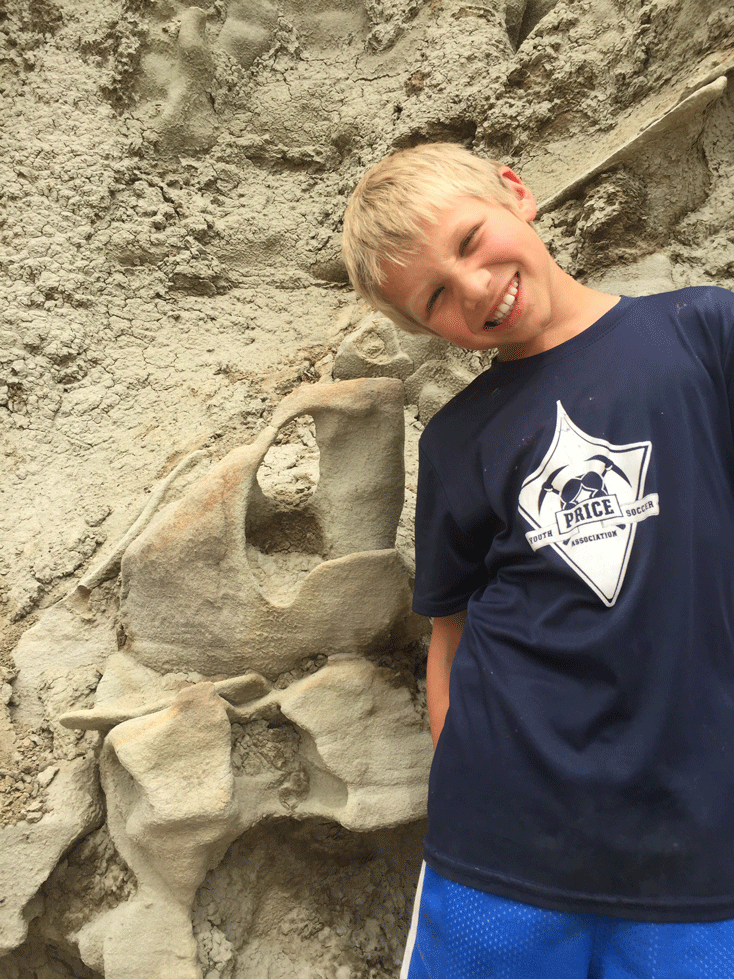 How was Fantasy Canyon formed?
I'm no scientist, but here is a quick explanation of how it was formed. They say that 40 million years ago (give or take), Fantasy Canyon was close to a lake. This lake was slowly receding and drying up. As rivers emptied water into the lake the river also deposited lots of sand, silt and clay from nearby mountains directly to this area.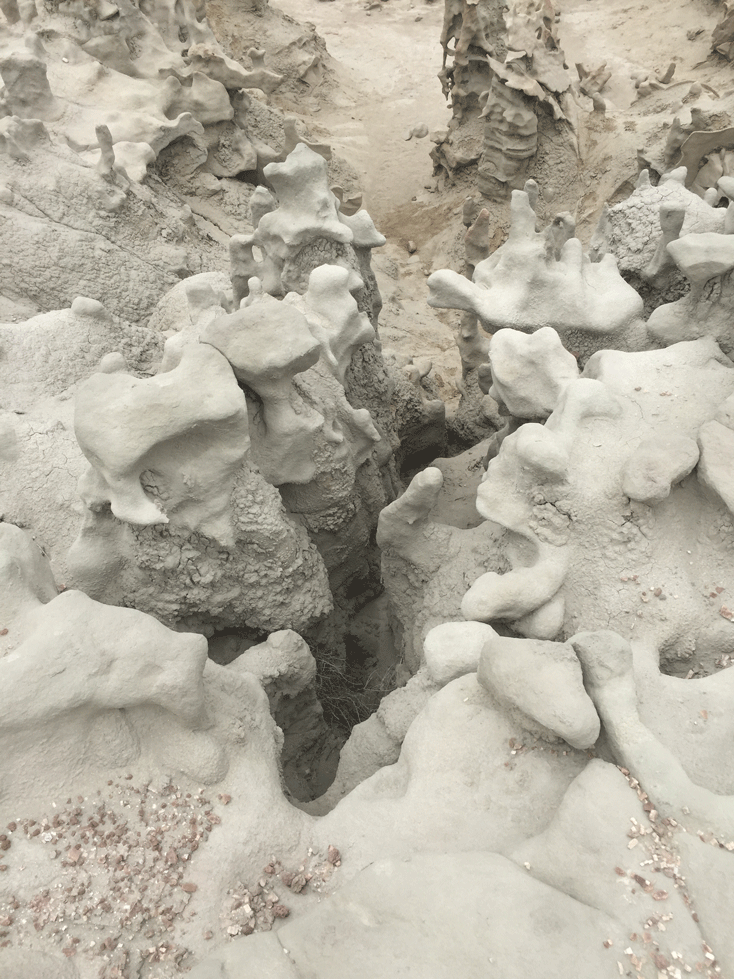 Over time, this area was buried and solidified. Again, over a long period of time, water then stripped the mudstone and claystone away leaving behind the harder sandstone and bizarre shapes we now call Fantasy Canyon.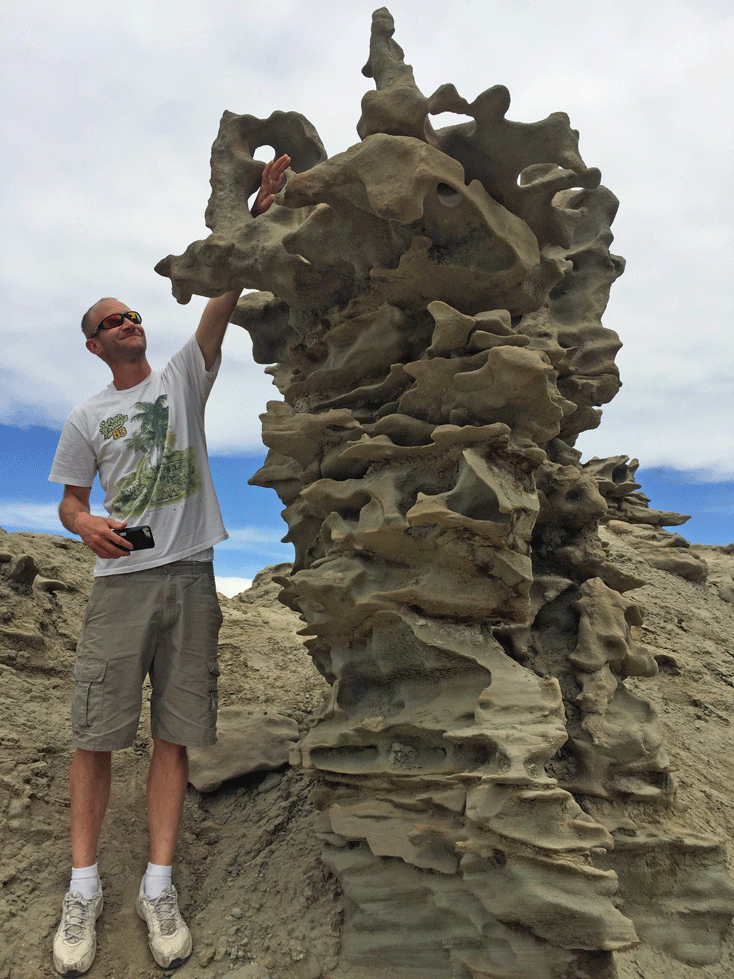 Pretty cool eh?
It's incredible that this small detailed canyon is out in the middle of nowhere.and has taken million of years to form. It is mind boggling to me.
For other places close to Fantasy Canyon, check out this post about Dinosaur National Park